The contested "Flag Parade" traditionally conducted by Jews through the Old City to mark the annual
Jerusalem Day
holiday will not arouse problems, Jerusalem Mayor Nir Barkat said Sunday before the march began. "Violence isn't needed to dictate reality, I think the frictions in this city always have existed and always will exist," he told Army Radio. Barkat told the radio station that the march has been done on the same route for years, and that "at face value, I don't think that there will be problems.""Jerusalem is celebrating, this is an appropriate march," he added. "We're talking about tens of thousands of people who take part in this day of celebration for the city."Barkat's remarks came before the High Court of Justice was due to deliberate a petition filed by a left-wing Israel NGO in a last minute effort to prevent the march from passing through the Muslim Quarter in the capital's Old City.According to Army Radio, at 10 a.m. the court is set to discuss the petition filed by the Ir Amim organization - which describes itself as a non-profit that focuses on the Israeli-Palestinian conflict in Jerusalem.Meanwhile, Hundreds of police and security forces bolstered their presence in the Old City on high alert as disturbances and riots over the march have occurred in past years.On Sunday morning, thousands of worshipers had already gathered at the Western Wall to mark the start of Jerusalem Day.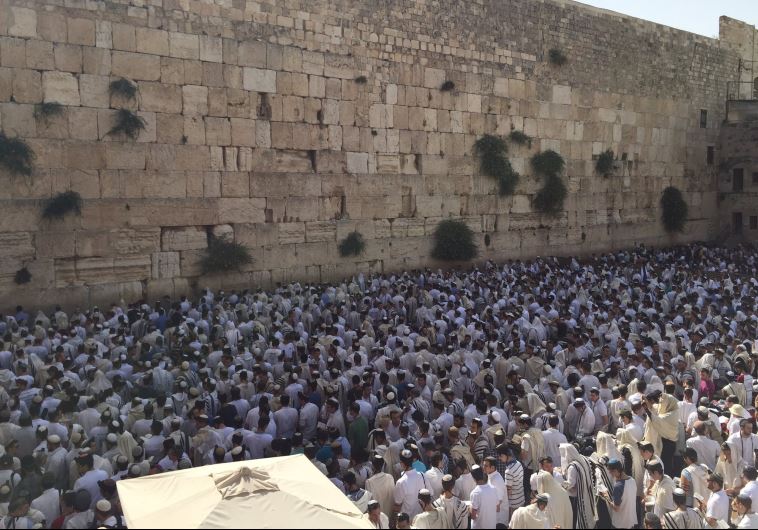 (Credit: Israel Police)
This year's 49th-annual Jerusalem Day, which commemorates the reunification of the city and Israel's establishment of control in Jerusalem's Old City after the Six Day War in 1967, falls ahead of the expected first day of Islam's holy month of Ramadan. As police prepared security measures for Sunday's annual Jerusalem Day celebrations,
Jewish and Palestinian residents
agree that a unified city remains an impossibility amid the present atmosphere of violence, incitement and profound distrust.
Daniel K. Eisenbud contributed to this report.