Israel has offered to help India in its major project to clean up the Ganges River and a delegation of experts will head to the South Asian country in August to assess the areas of the river that the country can contribute to, Indian daily newspaper
The Hindu
reported on Monday. Israeli officials have met their counterparts in the Indian Union Ministry for Water Resources, River Development and Ganga Rejuvenation, headed by Uma Bharti, to offer help in water conservation and the Ganga cleaning program,
The Hindu
reported. "The advantage we have is that we have a wide range of solutions for problems; there are specific problems in different states and our experts have solutions. We are pushing for more government-to-government agreements,"
The Hindu
quoted the spokesperson of the Israeli Embassy, Ohad Horsandi as saying. Israel's Ambassador to India Daniel Carmon recently offered Israel's assistance in water management to the Union Urban Development and Parliamentary Affairs Minister M. Venkaiah Naidu so India can better meet the challenge of water scarcity in the burgeoning urban areas,
The Hindu
reported. Carmon also reportedly extended an invitation to Naidu to attend an October conference on water-related issues in Tel Aviv. "Israel's work in water desalination has been widely accepted and used. We are keen to help India meets its water needs for drinking as well as agriculture," Spokesperson Horsandi told the
The Hindu
. India's 2,510-kilometer Ganges – or Ganga – River provides spiritual and cultural sustenance to the half a billion people who dwell along its banks and is holy "Mother Ganga" to most Hindus, yet its waters are among the most polluted in the world. The river touches portions of Nepal and Bangladesh, along with the 11 Indian states along its banks.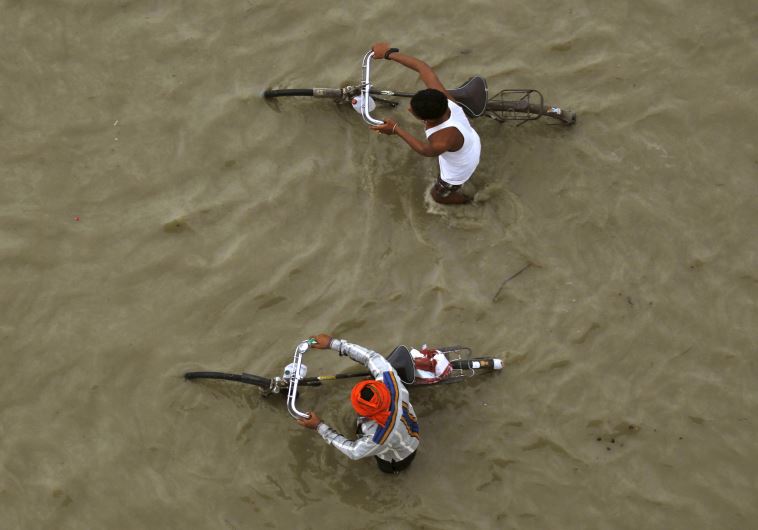 Sharon Udasin contributed to this report.