On November 12, in the early morning, more than 10,000 Peshmerga started the military operation to liberate of Shingal (Sinjar) using artillery, tanks and with the help of other countries from the international coalition against Islamic State (IS). Due to the injustice of what had happened to the Yazidi in Shingal, thousands of volunteers from their community from Shingal, Duhok and other areas joined the Kurdish Peshmerga forces to take part in the liberation.The operation moved slowly as we had to contend with the large number of booby traps, IEDs and TNT explosives on the roads. IS did not put up an efficient defense. One of the Peshmerga commanders jokingly said "if the coalition jets bombed the other IS locations like they did in the past week in Shingal, a week would be enough to clean the whole of Iraq of IS."

The author is a freelance journalist from Duhok in Kurdistan. He has an MA in international relations and is an analyst on Kurdish affairs. A longer interview with exclusive pictures from the frontlines in Shingal will appear in The Jerusalem Post weekend Magazine.
All photos by Vager Saadullah


COALITION AIRSTRIKES helped pave the way for the swift conquest of Shingal and the defeat of Islamic State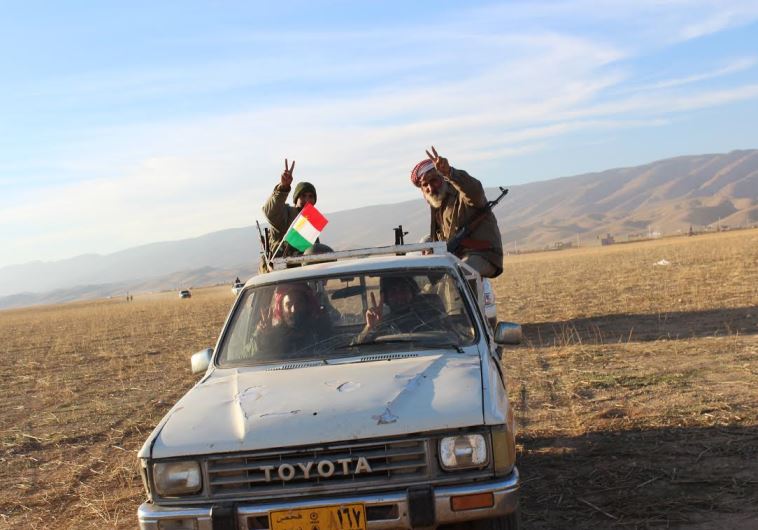 YAZIDI REFUGEES played a role in the liberation of their town from ISIS. In 2014 ISIS and its local collaborators had slaughtered many Yazidis and sold thousands of women and children into slavery. Now Yazidi fighters, some of whom had been fighting alongside Kurds against Saddam Hussein's regime, helped push ISIS out of the town.
THE ROAD between Mosul and Syria was a strategic supply route. Now Peshmerga forces have cut the highway, leaving Mosul cut off from its supplies of weapons and men.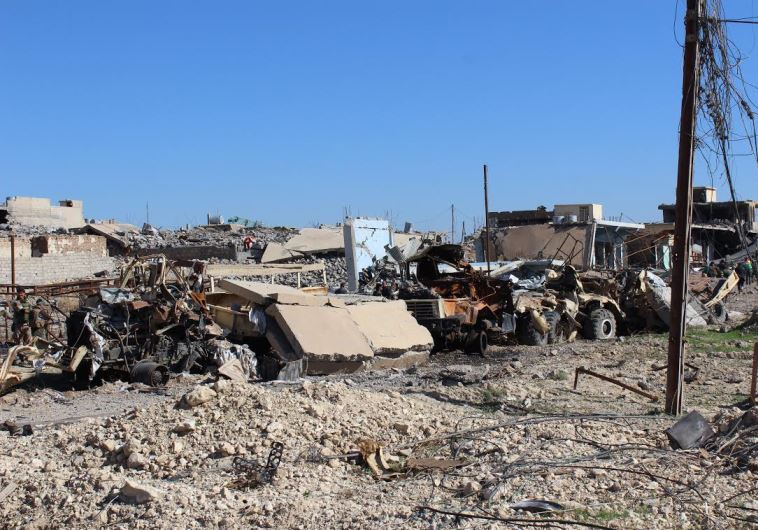 MUCH OF the former Yazidi town lies in ruins after more than a year of Islamic State occupation. The hope is that returning refugees can rebuild their lives here over the winter.
Many journalists did not anticipate the operation to be this easy, but the general director of the Kurdish security forces told us it was not surprising."We expected that by cutting the two supply lines of IS and with coalition air strike support, we will defeat them easily."Nine Peshmega were killed and 40 wounded, mostly by IEDs.It was interesting to see many older Yazidis had volunteered to join the operation. One told us, "I am Peshmerga from the Eylol Revolution [Kurdish revolution against Iraqi regime in 1961-1975] led by Mustafa Barzani, the charismatic Kurdish leader, and I am proud to survive till joining this operation too. This is like an Id [holiday] for us."We entered the liberated city center in the morning and many teams were responsible for defusing the explosives on the roads. The defusing teams said it would take a week to clean the area because of the large number of explosives in the city. Many Yazidi Peshmerga fighters called their relatives to tell them about their houses and what had happened. The Kurdistan Regional Government's next step may be liberating the other areas of minorities who fled IS, especially Christian areas on the Mosul plain.By losing control of Shingal, IS's military and economic resources may be affected, as their road between Mosul and Syria is now cut.