Maze cartoon of color test on Hamas TV in Europe.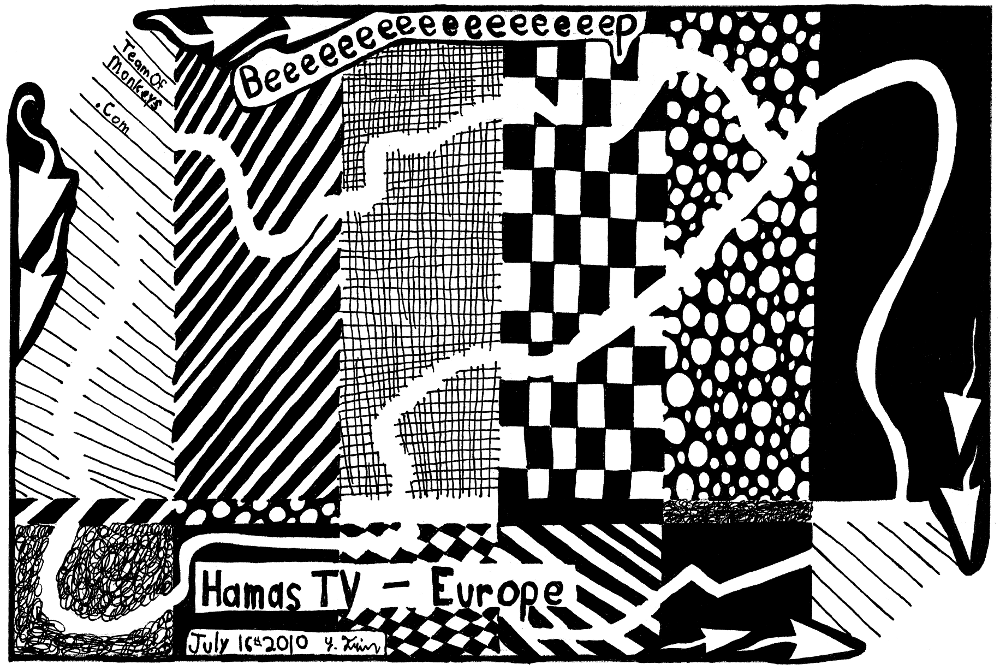 Maze cartoon of color test for Hamas TV in Europe.
Yonatan Frimer Mazes
Click here for a printable, hi-res version of this maze
Click here for the maze solution of Hamas color test.
More about the Maze''s topic:
Hamas TV forced to halt broadcasts to Europe
GAZA CITY, Gaza Strip—A France-based satellite provider is halting broadcasts of the Hamas TV channel to Europe and parts of the Arab world because of concerns that it spreads incitement, a station official said Tuesday.
The decision will deprive Gaza-based al-Aqsa TV of most of its viewers, said the channel''s head, Hazem Sharawy.
The Hamas station -- best known for its children''s programs glorifying violence against Israel -- is the centerpiece of a growing media operation of Gaza''s Islamic militant Hamas rulers. Losing the satellite provider will hamper the group''s attempts to spread its message and raise funds abroad.
The decision to cut off the Hamas station came six years after a similar move by France and the U.S. against al-Manar, the channel of Lebanese guerrilla group Hezbollah.
Click here for the full article in the Boston Globe