(
Video courtesy
:
EITAN HOVRA
) Border policemen foiled a suicide bombing at the Tapuah junction in Samaria on Friday.The would-be bomber wore heavy clothing on a hot day and walked in a strange manner, arousing the suspicions of officers. Security personnel ordered him to lie on the ground, and found 12 pipe bombs wrapped around his body and connected by wires.Border police called in a bomb-disposal team, which dismantled the belt.The Palestinian was arrested and taken for questioning. The explosives were taken for inspection to determine the composition of the explosive material in the pipes.The terrorist was identified as a Palestinian man in his 20s, who arrived at the junction from Nablus. Security forces believe he intended to kill soldiers at the checkpoint but are investigating other possibilities.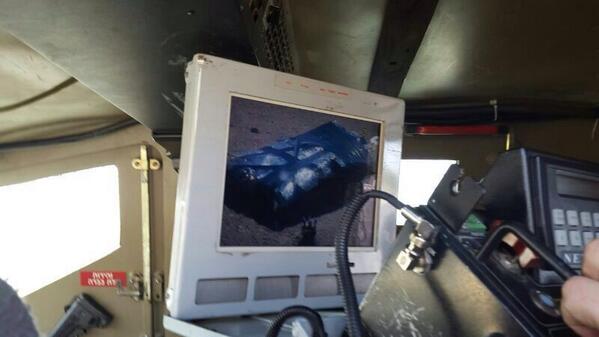 Image of pipe bomb found on terrorist at Tapuah Junction/IDF SPOKESPERSON
Public Security Minister Yitzhak Aharonovitch commended the Border Police following the incident."Their vigilance and professional work resulted in the capture of a terrorist with an explosive belt, preventing an attack and saving lives. I am proud of them and their exceptional work," he said.Israel Police Insp.-Gen. Yohanan Danino praised security forces for their "utmost determination and professionalism" in thwarting the bombing.The Tapuah junction was the scene of a terrorist attack in April 2013, when civilian Evyatar Borovsky, a 32-yearold father of five, was stabbed to death there. In February 2010, a Palestinian Authority police officer stabbed to death Druse soldier St.-Sgt. Ihab Khatib, 28, as he sat in a jeep at a traffic light there.
Ben Hartman contributed to this report.