Signposts dotting the main road leading into Ma'aleh Adumim promote upcoming events to residents driving to and from this city, located just seven kilometers from Jerusalem. Founded in 1975, Ma'aleh Adumim achieved city status in 1991, but it wasn't until October 2015, with the opening of a NIS 50 million cultural center, that it had the artistic infrastructure to match this rapidly growing community.The George and Irina Schaeffer Cultural Center is located in the city's "downtown" area on Midbar Yehuda St. in a complex consisting of the George W. Schaeffer Music Conservatory, the city library and a handful of cafés.Since opening just over six months ago with Fiddler on the Roof by the Cameri Theater, the center has staged productions by some of the country's top theater ensembles, including performances by Tel Avivbased Beit Lessin Theater, featuring acclaimed actor Sasson Gabai; a production by Habima Theater; and an array of musical performances by leading musicians Rami Kleinstein, Avraham Tal and Keren Peles.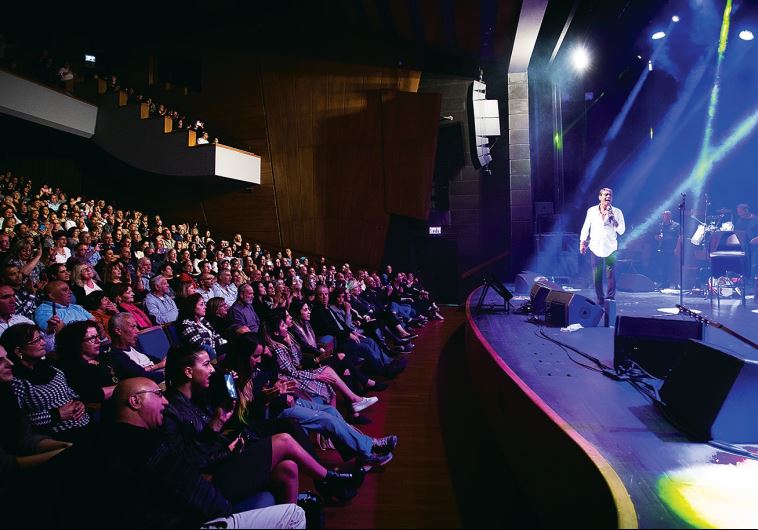 According to Bruchiel, the center even attracts Jerusalem residents from neighborhoods such as Ramot, Givat Ze'ev and French Hill, while also drawing crowds from towns north of the Dead Sea, such as Kalya. To date, the demand is high, with tickets selling quickly."In retrospect, we could have built a bigger hall," Bruchiel says with a wide smile, while sitting in the center's kosher Piano Bar restaurant last Monday.The highly anticipated center has been a while coming. The foundation stone for the project was laid around 12 years ago, but due to budgetary constraints, construction took more than a decade to complete.The project was financed by the Ma'aleh Adumim Municipality, the Construction Ministry, Mifal Hapayis (the national lottery) and a gift from George and Irina Schaeffer, who also funded the adjacent music conservatory. The center is managed by Rachel Har-Zahav Kaptowsky, former executive producer of the Israel Festival, and was also spearheaded by Deputy Mayor Guy Yifrach, who also serves as chairman of the center's board.The center has strong community ties."In addition to hosting high-end performances, we are also available to local schools for their performances and rehearsals. We also strive to make performances financially accessible with a range of membership offers and subsidized tickets," explains Bruchiel.The center works to ensure widespread participation of the city's diverse communities, which together constitute an overall city population of 41,000 residents. A recent Avraham Fried performance, in collaboration with the municipality's religious department, sold out within three hours, requiring the Orthodox music legend to add an additional performance. With local Anglos in mind, Bruchiel seeks to bring Comedy for Koby to the center, a comedy show featuring North American entertainers that raises money for the Koby Mandell Foundation.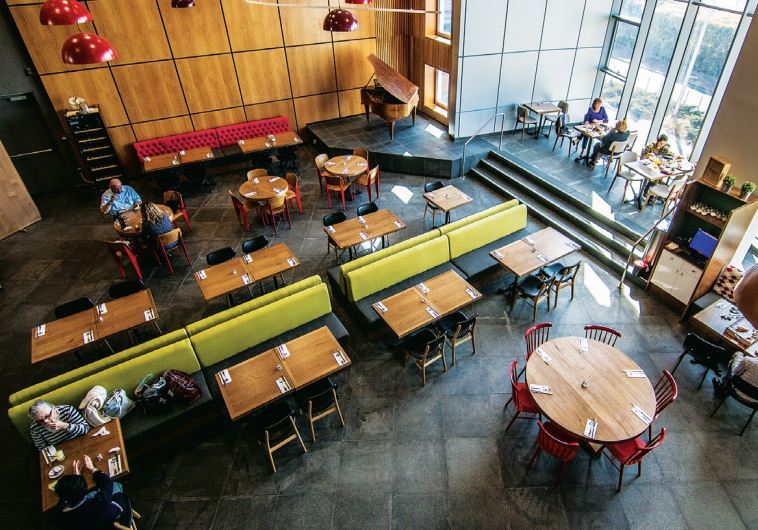 The center also places strong emphasis on full accessibility for residents with special requirements. Earphones for the hearing impaired are available at the hall entrance and wheelchair accessibility is also guaranteed.Contrary to the public storm that raged around the opening of the Ariel Cultural Center in 2010 and petitions calling for artists to refuse to perform there, the center in Ma'aleh Adumim has flourished without resistance from artists and activists."I have followed the Ariel situation closely, and we have not experienced the same thing at all. Artists come here from around the country and have been complimentary about our facilities," confirms Bruchiel. "If anything, the new center has put Ma'aleh Adumim on the map as a cultural entity. Some artists think that they are coming to a small desolate town on a hill and are pleasantly surprised by what we have to offer."The center will be opening membership registration for its new season at the end of May. Upcoming events include a production of The Dybbuk by Gesher Theater, a discussion with the creators and actors of drama series Shtisel, and a performance of Aladdin by the Orna Porat Theater for Children and Youth.
For more information: htma.org.il
With a hall that seats 574, the center seeks to bolster access to the arts for local residents of this West Bank city."Until now, the city's residents were required to travel to Jerusalem to access top-quality performances, or chose to miss out entirely. There was a real thirst for locally held performances," explains Shiran Bruchiel, the center's director of marketing.In addition to hosting performers from all over the country, the center also invites Jerusalem-based institutions to host productions. In March, Jerusalem's Khan Theater put on a production of Shakespeare's Merry Wives of Windsor at the center.