The arts are not just about the professional in question unfurling the technical skills he or she has acquired at some institution of learning in a presentable and, possibly, entertaining manner. At the highest levels of artistry, personal history comes into play, as does cultural background.The latter will certainly come into the reckoning when Yeung Fai comes to town next week to strut his polished stuff at the annual Puppet Festival, which takes place under the auspices of the Train Theater and will mark its silver jubilee. This year's event features top performers from across the globe, with acts flying in from France, Spain, Germany and China, as well as some of our choicest homegrown offerings, with shows and activities for all age groups.Yeung, who hails from China but has been living in Switzerland for some years, will cater to two very different age groups. The over fives can get into the fascinating storyline of Scenes from the Peking Opera, which features scintillating acrobatics courtesy of Yeung's glove puppets. The work includes an all-points-covered cast of a kung-fu warrior monkey, an acrobat, a cruel tiger and a beautiful princess. Yeung puts the characters through their paces as he flexes his nimble hands every which way, getting the puppets to perform breathtaking calisthenics as they jump, roll and fight and also fall in love.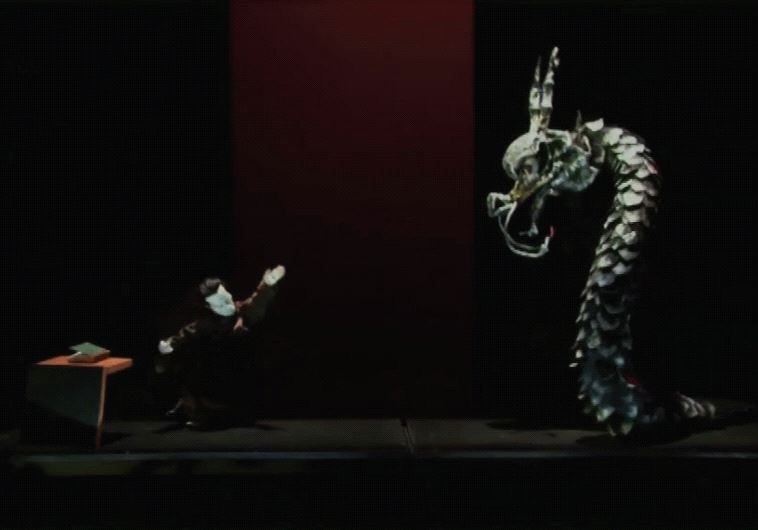 Yeung knows all about the hardships of making seismic cultural transitions, as well as enduring existential challenges in his original homeland. That forms the basis of the grown-ups show Hands Stories. The puppets jump, roll, fight and fall in love, and the mesmerizing combination of dance, motion and eye-grabbing puppets adds up to an exciting glove puppet theater work inspired by traditional Chinese opera.Yeung comes from a long line of puppeteers, but in the aftermath of the Cultural Revolution in China, his father – a fifth-generation puppeteer – was incarcerated in a forced labor camp after the art form was outlawed. This had a profound effect on Yeung, and he eventually made a break for freedom in order to be able to continue practicing the traditional family art. Assisted by lyrical images which fuse high emotion, sound and virtuoso puppeteering, Hands Stories follows Yeung's journey to the West in search of personal and artistic freedom. The work combines puppetry with multimedia.While some of the base sentiments in the shows are a little on the heavy side, Yeung does his best to keep things light."Humor is a very important thing for me," he states, "in my life and in my work. I was always a joker. I like jokes."The comedic stuff is not only an efficient means of spinning yarns, but it is also a good way to leave the audience with some added emotional value."In history, there are not only tragedies; there are many, many things," says Yeung. "There is happiness and love and lots of good things. I want to tell people about that, too."Yeung has had his fair share of trying circumstances, and he does his best to connect with positive vibes."It was very hard in China, and still today it is very painful in my heart," he notes, adding that his craft also provides him with a form of occupational therapy. "I need to tell my story. It helps me, but I hope it also entertains people and makes them feel happy."As the sixth generation in a line of puppeteers, Yeung could be expected to learn the discipline from his father. But in fact it was his older brother who passed on the tricks of the trade to him.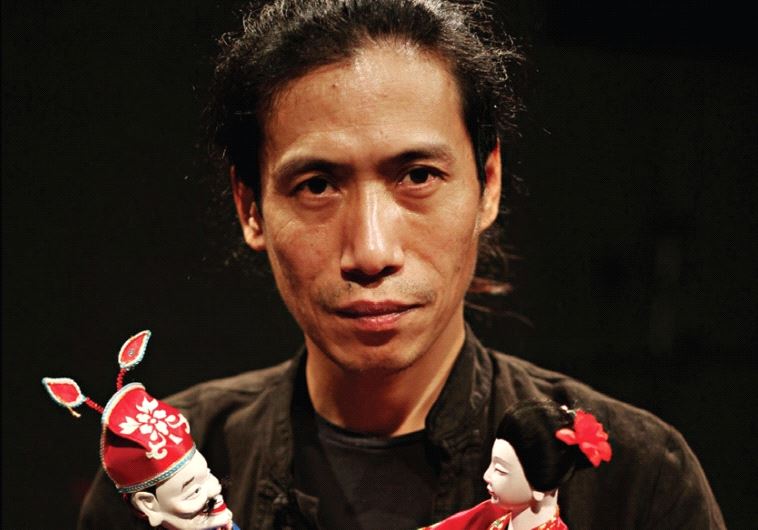 "I learned about being a puppeteer from my brother, but I really wanted to be my father. He was my idol. What I do today is a sort of way of keeping what he did alive."But Yeung is not his father or any of his forebears. He says he keeps one foot in the past and the other very much in the here and now."My approach is basically traditional," he says. "I come from five generations of puppeteers, and my technique is very traditional. But when I came to Europe, I said, 'Okay, let's forget about the traditional way because I came to Europe and I wanted to learn something from the European way.' I still like the traditional way, but for me it is important to make a balance between the traditional and the contemporary way."Yeung moved to Europe in 1989, at the age of 24, happy to be free of the oppressive regime in China and eager to take on new artistic acumen."I was curious when I came here," he says, adding that he eventually found the golden mean between his heritage and his adopted cultural milieu. "I studied European theater, including contemporary theater, and I really do what I like. I can mix contemporary and traditional. I really don't care. I do what I want."One obstacle Yeung has had to grapple with over the years is the inroad that digital media and information overload has made into people's ability to focus for any length of time, especially on corporeal, non-virtual forms of entertainment."It is very difficult to keep people focused," he notes. "There is too much information. People are too busy, but we lose too much in life; we lose art. I am old-school. I like to sit down and enjoy a cup of tea."Yeung does his best to impart some of that laid-back ethos through his puppetry and to offer people of all ages and from all walks of life the opportunity to just sit back and feast their eyes and heart on some good old-fashioned, wholesome and exciting entertainment."You can use puppets in many different ways," he says. "That makes it more powerful, and it allows a big space for the imagination.You can do what you want."That, says Yeung, is inherent to his family. "My grandfather used to do puppet shows at a teahouse. He could really tell a story. It was like a journey of discovery."Yeung's Jerusalem audiences, regardless of age group, stand to enjoy a fascinating trip into ancient China, seasoned with modern- day Western thinking, and should leave the theater with food for thought and possibly a song or two in their heart.
August 15 to 18, Train Theater, Jerusalem. For tickets and more information: www.traintheater.co.il
Scenes from the Peking Opera is the work of virtuoso glove-puppet theater inspired by traditional Chinese opera.