Beit Avi Chai will hold its annual Remembrance Day event on Tuesday (9:30 p.m.). It is the fifth advent of the emotive movie-based program, which this year goes by the name of "A Face. The Day. A Memorial."The Beit Avi Chai website team, which thought up the event, calls the occasion "an artistic commemorative initiative bringing together animators and personal memorial stories about IDF fallen soldiers and those who lost their lives in terrorist attacks."All told, the screening lineup incorporates four films, which will be accompanied by music and personal stories.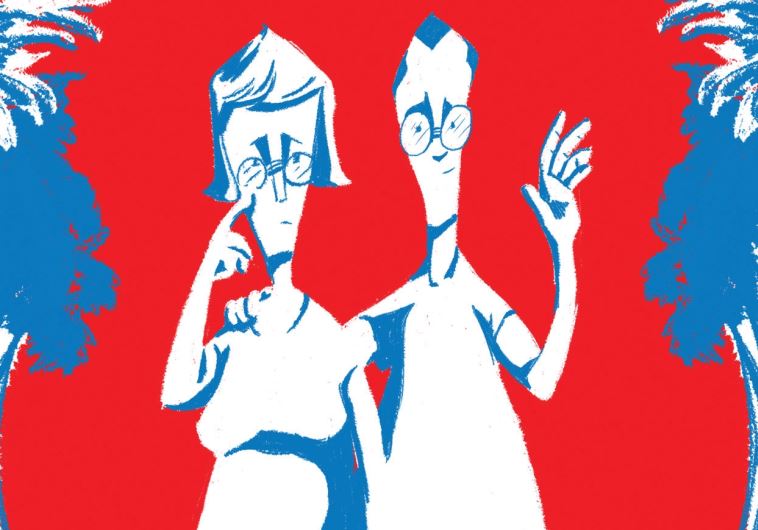 For Alter, who studied at the Hebrew University's Bezalel Academy of Art and Design, and is now a busily engaged Tel Aviv-based animator, Aliya was quite simply a labor of love. And he didn't find it difficult to imagine, and eventually to recreate, the circumstances in which Steinberg served."I know someone who was with Max there," says the filmmaker. The "there" in question is Gaza. "A good friend of my younger brother, whom I know well, served with Max, and was in the same company as him in Gaza," continues Alter. "Max fell in the APC [armored personnel carrier] tragedy." The incident involved members of the Golani Brigade, in which six of Steinberg's comrades in arms were also killed. "I know someone, a combat medic, who was in the APC behind them, and he evacuated the wounded."Alter also knows the score personally. He also served in Golani, and he augmented his own military bio with research. "I spoke to people who were there, on the battlefield. It wasn't easy."In fact, the filmmaker was sent a number of proposals for an animated film, and says he felt closest to the tragic story of Steinberg. "It was the script I felt closest to. I am familiar with the story of devotion and sacrifice, in the line of duty." At the end of the day, however, Alter was taken with the physical and emotional journey Steinberg undertook – in making aliya and finding his home here, to the extent that the young American was determined to give his all to his new country and opted to enlist in a combat unit. "I understood Max and his motives. He was looking for a deeper meaning to his life and, from the testimonies I read, it seems that he found it here. I understood that he was looking for something more than he had in the United States, and that he found it in Israel."Alter also had a decent handle on where Steinberg came from, having led youth programs in the US and also in the UK.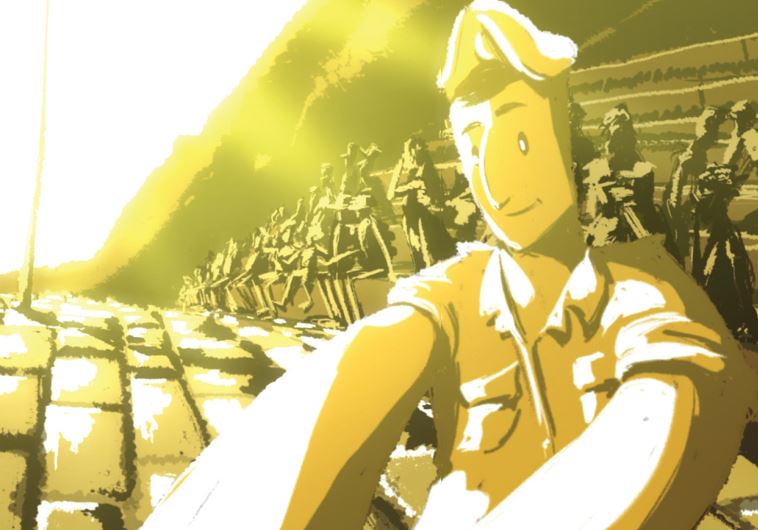 Steinberg's funeral, like Levin's a few years earlier, attracted a huge crowd.According to the TV coverage, around 30,000 people attended the ceremony at Mount Herzl. One participant who was asked, at the time, why he had come, said that he hadn't known Steinberg, but that he had been moved by the fact that the youngster had come to Israel "to fight for us."That is a sentiment with which Alter fully identifies. "I was very moved by this story. Here was someone who did it for me. He came here from the United States and I felt he did it for me, personally. I wanted to express some emotion. It is so difficult to do that. I wanted to express my respect."That comes across in Alter's touching work, not only in the story line but also in the way he went about making the work a visual and corporeal reality."Because of the process Max went through in making aliya, I decided to make a 'journey movie,' both in a physical and spiritual sense," he notes. In Aliya we see Steinberg making his life-changing visit to Mount Herzl, and Alter subtly weaves the American's upbringing and childhood memories into the plot."The film also takes the viewer on a journey and deftly conveys the change of physical scenery and climate that many of us who have made aliya know well.Alter also opted for a "softly, softly" approach in terms of aesthetics. "I went for a monochromatic look, with olive and khaki, because I think that was the most suitable for this story, you know, for the army. I think that was the most suitable. Whether we like it or not, we are all civilian soldiers."That goes for the hero, too."I think that feeling excited and moved Max, too," continues Alter. "It fueled his pioneering spirit. I told that part of the story through Max's eyes. These are feelings that are collective, but there is also something subjective to them. There is something that makes it yours, and I wanted people to get that."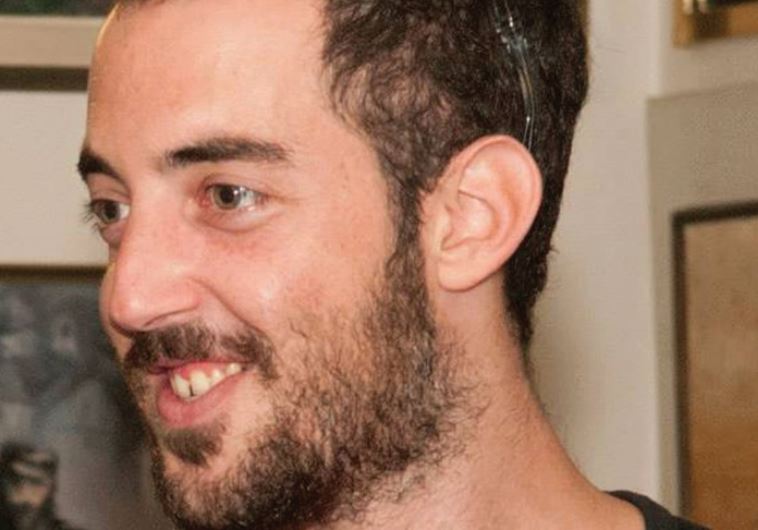 Alter has done a good job with Aliya, and that sentiment does come through clearly. It is a film about a young man fired by fervent Zionism and finding his true home, but it also imparts a sense of Max Steinberg the person, in a definitively human and simple way. This is not a rallying call for all Jews to come here, but it is also a salute to someone who was willing to give up the security of the family nest in California, and to give his all for Israel.The Beit Avi Chai Remembrance Day screening roster also features Nadav Nachmany's Sh'mella ("stork" in Amharic), about Tiroayent Takala, who was murdered in a terrorist attack at the Beersheba Central Bus Station; Maktub ("decreed" or "fated" in Arabic), by Mayan Engelman, about Druse soldier Yusuf Moadi, who died at the age of 19 during the 2008 Operation Cast Lead; and Peretz, or "An Outburst of Longing," about brothers who died in two different incidents, 12 years apart.
All the films will be available on the Beit Avi Chai website after Tuesday's event – www.bac.org.il/ specials/project/pnym-yvm-zykrvn
The latter will be performed and recited by a stellar lineup of Idan Haviv, Daniella Spector and Rudy Beinsin.This is a definitively leftfield approach to the national day of mourning, and Beit Avi Chai website editor Yotvat Feiersen- Weil admits to a degree of nervousness about the brave mind-set."We embarked on this project with a degree of trepidation regarding the reactions to the intricate connection we forged between animation and bereavement," she says."However, while we were still at the creative stage, we experienced the intensity of the films, the rare power that animation holds, allowing it to create worlds – and revive lost moments." Aliya certainly pushes all the emotional buttons. The animated short was made by Sagi Alter and commemorates the life and death of Max Steinberg, who fell in the battle of Shejaia during Operation Protective Edge in 2014. He was 24 years old.Steinberg visited Israel with his two siblings, at his parents' urging, on a Birthright trip.He wasn't too enthralled with the idea, but his mind-set changed completely after a visit to Mount Herzl. That appears front and center in Aliya, which depicts the young Californian visiting the grave of another American, Michael Levin, who came here, joined the IDF and fell in the Second Lebanon War.