New York Fashion Week's first show featuring all models in hijabs premiered last week. The collection took the stage on September 12, in their "The Shows" division, which focuses on haute couture, according to
The Jakarta Post
.
Indonesian Muslim designer Anniesa Hasibuan, 30, began designing only one year ago, the
Post
reported, and is one of the only Indonesian designers to ever present at New York Fashion Week. The collection featuring the tradition Muslim head covering boasted 48 looks, including 38 ready-to-wear pieces and 10 evening gowns.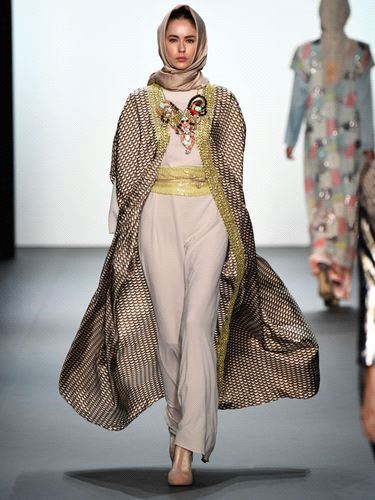 "My ready-to-wear line is simple and elegant," she told the
Post
. "But still uses the luxurious materials that I am known for, and my wearers can now feel like princesses in their day-to-day lives, not just on special occasions."The BBC noted that Hasibuan's show received a standing ovation, and has received significant attention since.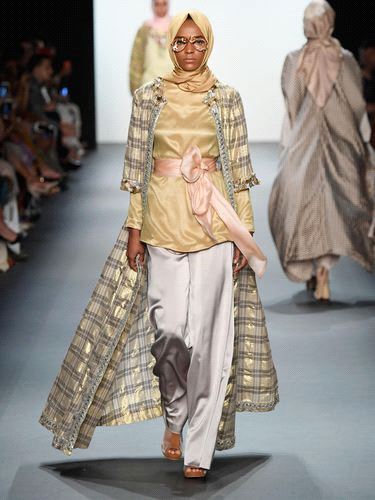 BBC quoted
from Melanie Elturk, chief executive of US brand "Haute Hijab," on Instagram. "Last night's show was a huge leap forward in that direction."
"I believe fashion is one of the outlets in which we can start that cultural shift in today's society to normalize hijab in America so as to break down stereotypes and demystify misconceptions," the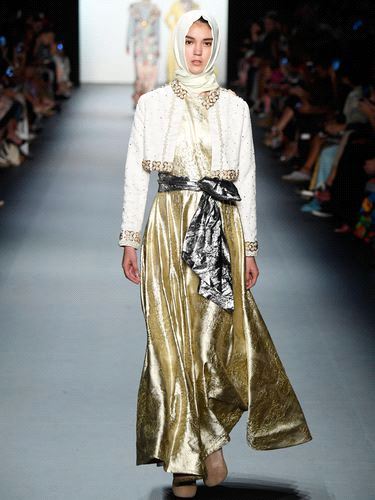 According to The Jakarta Post, Hasibuan always brings a small Indonesian flag to the run way to help calm her pre-show nerves. "I want to bring the Indonesian name to the fashion world," she said, "And use my clothes to introduce people to the different and diverse parts of Indonesia."