At least two were killed and seven others injured on Tuesday when a warehouse exploded in the town of Porat in central Israel. Police and rescue services are expected to continue the search on Wednesday for additional people that may be trapped in the building, as the fire was under control by Tuesday afternoon.
תיעוד ממושב פורת: הפיצוצים באזור מחסן הזיקוקים. @doronhe ו-@almazmangisto עם הדיווח המלא >> https://t.co/En1hWpKiyy pic.twitter.com/u4rXzMIQGb

— חדשות 10 (@news10) March 14, 2017
A 50-year-old man was seriously injured and evacuated to the Rabin Medical Center in Petah Tikva. Six others, including two children, were lightly injured, and one person has been reported missing.Two bodies were found inside the building and transferred to the L. Greenberg National Institute of Forensic Medicine in Tel Aviv for identification.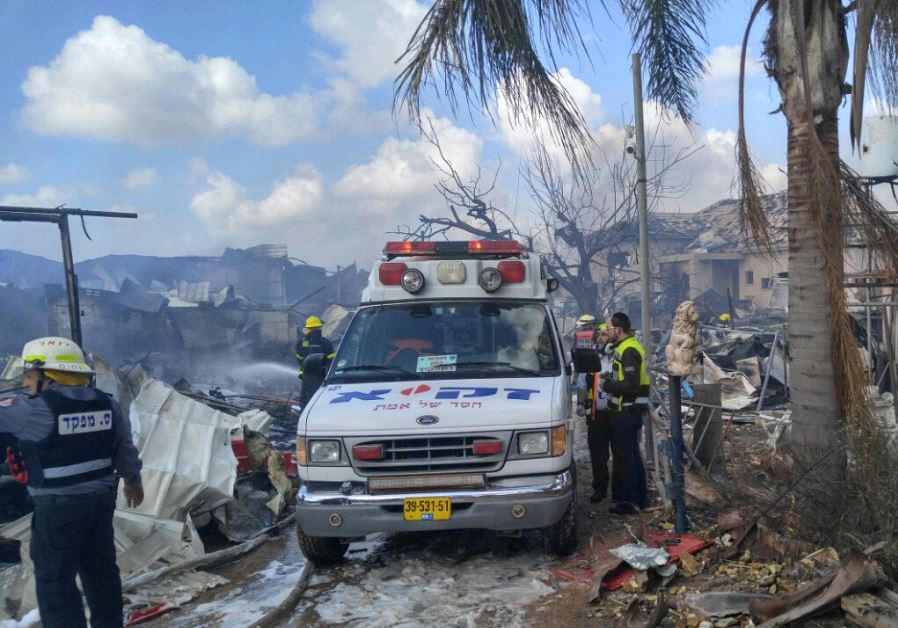 Around 100 firefighters in 30 firetrucks and large police and emergency medical units were deployed shortly after the incident was reported, at around 10:40 a.m. Police subsequently evacuated the area."The problem was the explosions made it very dangerous to get close, the main goal was to protect the surroundings homes," Yoram Levy, spokesman for the National Fire and Rescue Services, told
The Jerusalem Post
.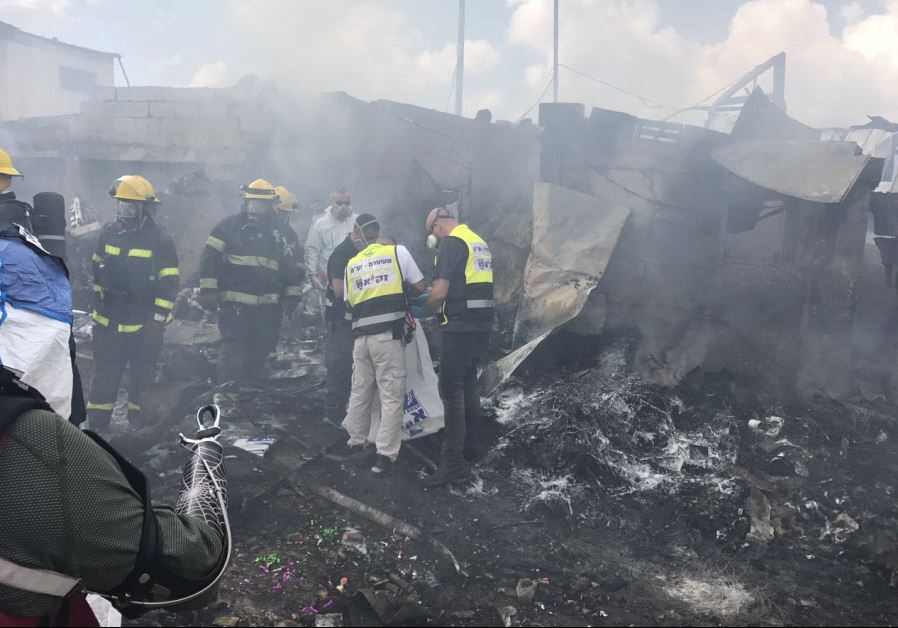 According to Levy, firefighters managed to control the blaze, and as of late Tuesday afternoon were working at the site to prevent further flareups."Somebody put about a ton of fireworks in a warehouse, probably for Independence Day, and these are the results," said Levy. He added that the National Fire and Rescue Services are calling on citizens to report any illegal fireworks storehouses."I arrived with the team at the scene.There were people still trapped inside the building. After a few minutes, the building completely collapsed," said Roi Solomon, a volunteer with the emergency response team ZAKA. "The Sharon District ZAKA team helped firefighters and Magen David Adom rescue those trapped. Once the tractors entered the village and cleared the building's walls, we located two deceased employees. ZAKA teams handled the dead and collected findings in the area."Police are investigating possible causes for the explosion.