Tourists were evacuated from Tel Dan and streets were closed across the country as fires raged from northern Israel to the Negev Saturday afternoon, police reported. At the Tel Dan park, North of Kiryat Shmona, tourists were evacuated as a precaution after a fire broke out near by. Entrance roads to the nature reserve were also closed off.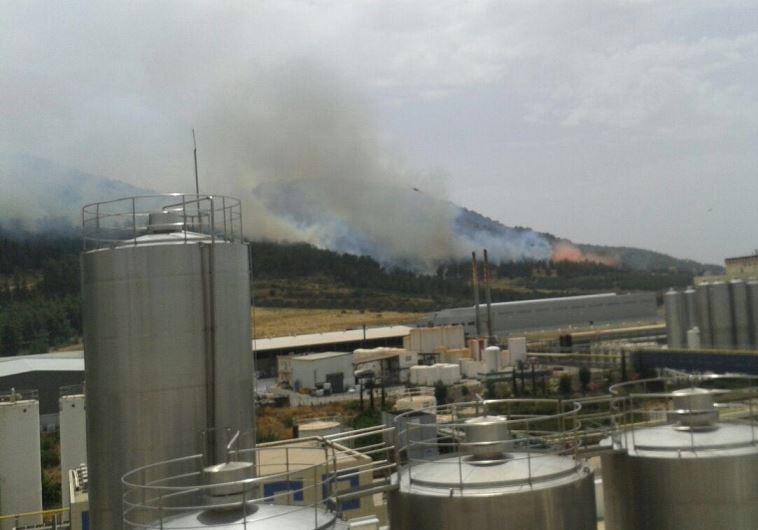 (Kfar Nin, North of Afula. Photo provided by: Fire and Rescue Services)
Meanwhile, a fire in the Negev lead to the closing of road 264 from Mishmar Hanegev Junction to Shoval Junction. Road 368 near Kiryat Gat was also closed due to a fire near the town of Neta. It has since reopened and police say there is no current threat to the town's residents.Another fire in the North broke out in a large open field in Kfar Nin, north of Afula. Seventeen teams worked to calm to flames. No injuries were reported.
(Photo by: KKL)

The Beit Keshet Forsest broke out in flames near Tiberias, where response teams were sent including airplanes. There has been no reported injuries. A fire at the Givat Hamoreh Forest also forced visitors to evacuate. At the time of reporting, the fire still was not under control.