The suspect in
Thursday's stabbing attack
at Jerusalem's gay pride parade, Yishai Shlissel, reportedly wrote and published a letter last week saying that there is an obligation to stop the "parade of sin" at all costs. Shlissel perpetrated a similar stabbing attack at the 2005 Jerusalem gay pride parade. He was recently released from prison after having been convicted of stabbing three people during the parade ten years ago. According to a report by
Jerusalem Post
sister paper
Maariv
on Thursday, assailant Shlissel published a handwritten letter the week before the parade, saying that "it is the obligation of every Jew to keep his soul from punishment and stop this giant desecration of God's name next Thursday."
Shlissel said in the letter that the parades were happening "Because of our enormous sins.""Once again, the evildoers want to have a parade of sin and of all places, in Jerusalem -- city of the king of kings blessed be he -- in order to defile its holiness and desecrate its holy name on Thursday," he wrote. "They are always looking for ways to desecrate God's name even more."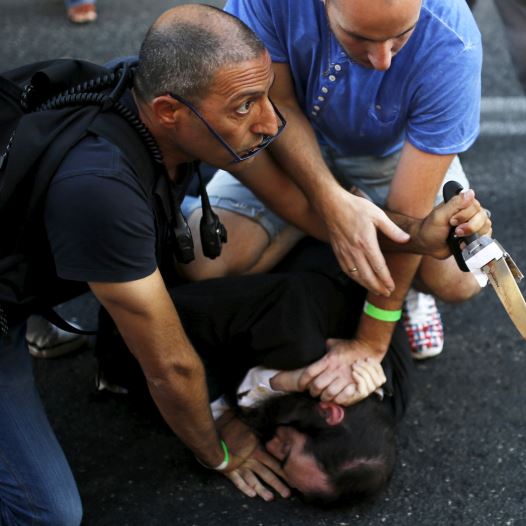 (Photo: Reuters)
He said that the gay pride parades happening around the world were tests from God to see how faithful people are "and if it matters to us if His name is desecrated so greatly, or if each person is only worried about himself.""It is [an obligation] on all the religions to come together and stop this event."Making the letter even stranger was a blessing for all Jews to become become spiritually reawakened "in complete unity."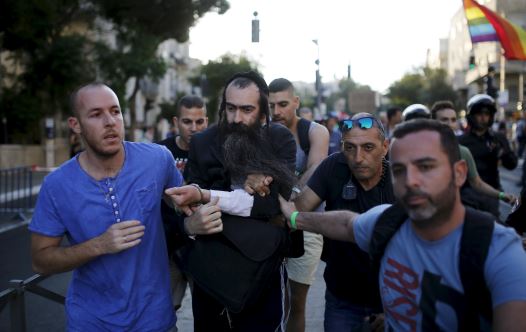 (Photo: Reuters)