Israeli authorities on Saturday are permitting the media to report the name of the suspected gunman in the Tel Aviv attack on Friday.Police are searching for Nashat Milhem, a 31-year-old resident of the Israeli Arab town of Arara.A large contingent of police forces were present Saturday afternoon at the Wadi Ara home belonging to the Milhem family.
Video of Tel Aviv shooting
Security forces removed computers and also questioned the suspect's relatives, including his brother.The father of the Israeli Arab suspected of carrying out the attack was questioned by authorities on Friday and Saturday. "I am a law-abiding Israeli citizen. I heard that my son did what he did, but that is not how I raised him, I am sorry," said the suspect's father. "I went to the police and assisted security services. I join in the sorry of the families and wish a speedy recovery to the wounded."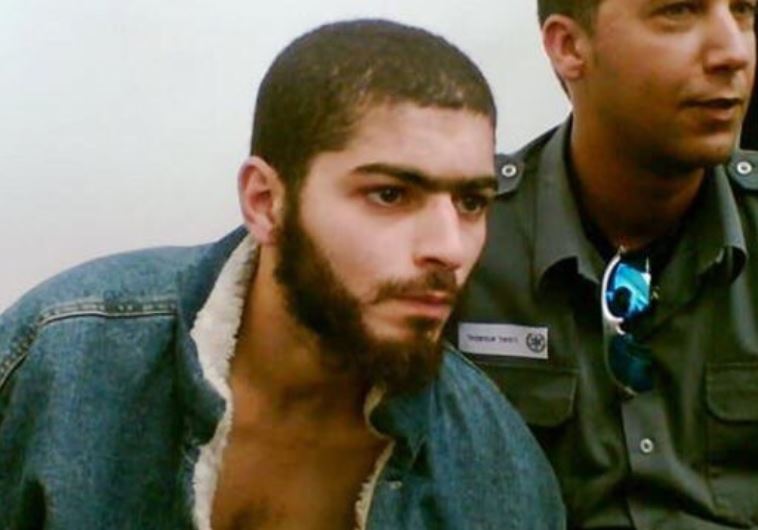 The father of the suspect reportedly contacted police after recognizing his son in security footage broadcast on television following the attack. The father told police that he received an anonymous phone call from someone who told him to check if his licensed firearm, which he uses as a guard in a security firm, was in possession at his home. He checked and found his firearm but then realized that it may have been his son, the suspected shooter, who made the anonymous call.Following a security assessment Saturday morning, police and Shin Bet (Israel Security Agency) officials enhanced deployment and continued searches for the gunman who fled from the scene of the shooting, which left two killed and eight others wounded on Dizengoff street in central Tel Aviv.The possibility remained that the attacker, who was still at large, was assisted in fleeing Tel Aviv. However, police had not discounted the possibility that the attacker was still in the city. Security forces were searching abandoned warehouses and construction sites.