Israel Police officers and Defense Ministry security officials on Sunday foiled an attempt to smuggle assault rifles into Israel from the West Bank, the Southern District police said Monday.Pictures released by the police on Monday showed a Kalashnikov assault rifle, a homemade sub-machine gun, an Israel Military Industries produced magazine clip, and what appears to be part of a LAW rocket launcher.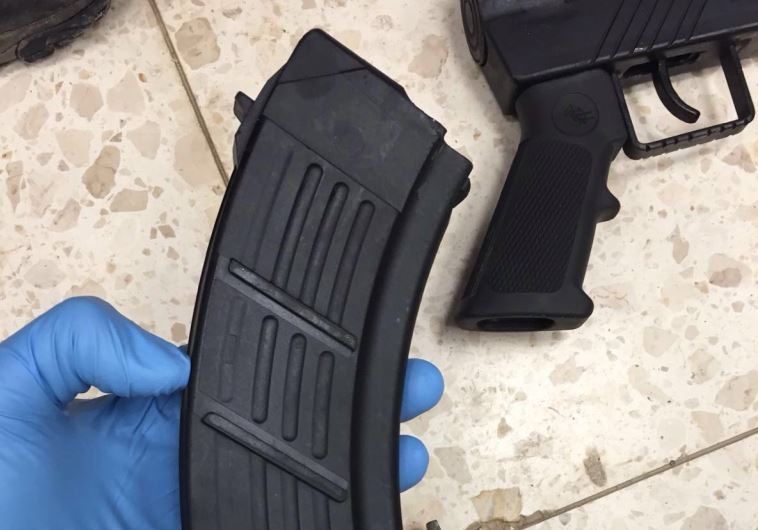 The weapons were seized during a search of a tractor trailer at the Tarkumiyah crossing east of Beit Guvrin on Sunday morning. Police said they received prior intelligence about the smuggling run and set up at the crossing with Defense Ministry officials, as well as a police dog named "Onyx".After stopping the truck police said the dog honed in on the weapons, which were stashed inside the trailer of truck and wrapped tightly in plastic.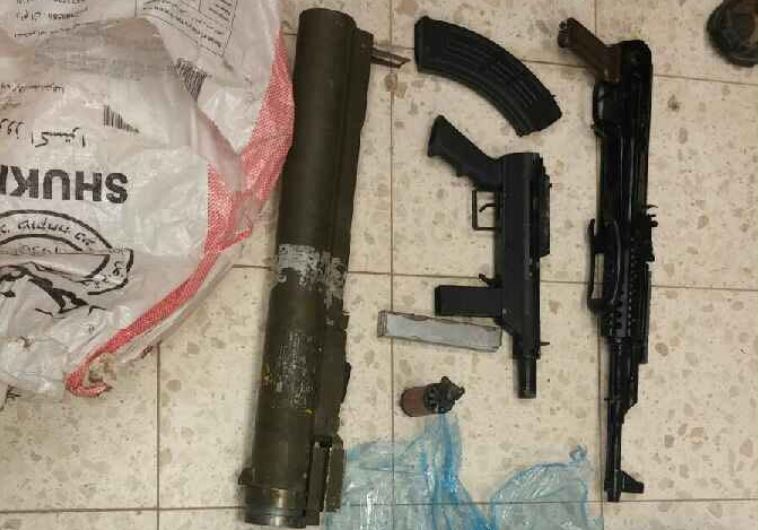 The driver of the truck, a 34-year-old resident of the nearby town of Adora was arrested and taken for questioning. The investigation into the smuggling run is ongoing, with police now working to determine the planned recipient of the guns.