American and Israeli pilots successfully completed a two-week long joint drill in Israeli skies this past week with an emphasis on destroying mobile enemy targets, a senior Air Force official said on Sunday."It is important that in a changing and complex environment, especially due to the challenging and dynamic environment we find ourselves in, to know to to react quickly," the senior officer told reporters, emphasizing that this sort of exercise is significant response to these challenges.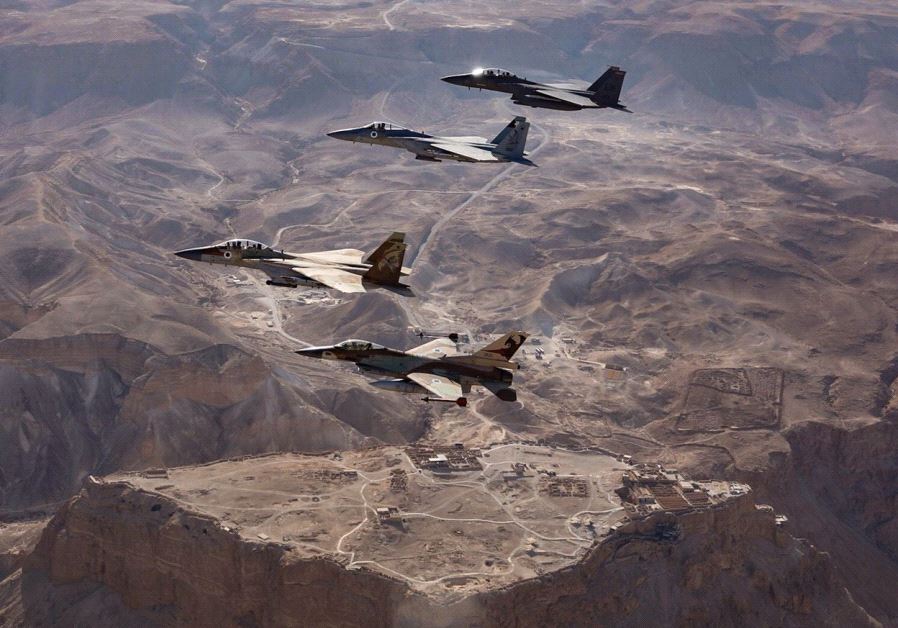 The drill, which has been happening for several years usually happens once a year, though due to different considerations it occurs more than once, the senior officer said, emphasizing that the drills allows the Israel Air Force to carry out more complex exercises such as evading advanced aerial defense measures and enemy fighter jets who could be trying to disrupt the mission.While the F-35 "Adir" stealth fighter jet did not take part in the drill, 30 planes of the Air Force's the 69 Squadron which flies the F-15I Ram took part which occurred in the south of the country out of the Air Force's Uvda airbase near the southern city of Eilat, flying alongside American F-15 jets..The exercise saw the pilots split in two, each with their own goals and objectives, carrying out complex aerial drills, including against ground threats, the senior officer said, adding that "when we create drills against an enemy, we adapt the exercises to the threat that can challenge us in terms of weapons and planes."Uvda airbase hosts squadrons training in the Negev Desert and has an advanced training center, which trains aircrew in numerous exercises. It is also the base of the "Flying Dragon" or "Red" Squadron which plays the role of enemy aircraft in exercises. There are also teams which operate enemy ground targets such as missile launchers and radars and infantry soldiers who act as terrorists during these training scenarios. The ability to have a common language is what deepens the ability to share knowledge and understanding, the senior officer said, adding that the air force's international cooperation is wide and is continuing to grow, referring to the Blue Flag exercise which will occur in November.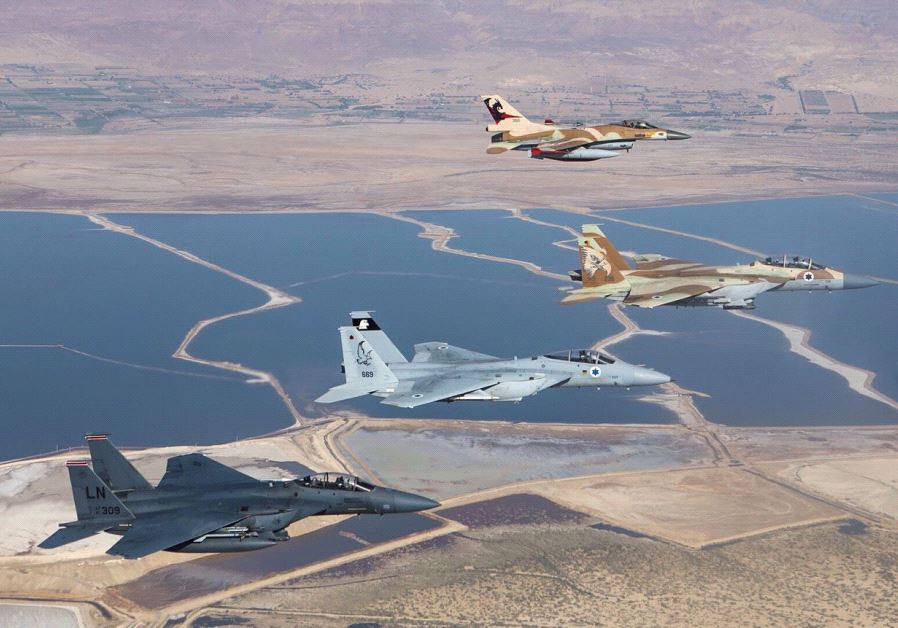 Over 100 aircraft and hundreds of support crew from the United States, Greece, Poland, France, Germany, India and Italy are expected to partake in the two week long Blue Flag drill. The crews will land in Israel in the fall for the drill aimed at honing their skills in planning, targeting and coordinated command and control.The IAF has also taken part in the Red Flag aerial exercise hosted at Nellis Airforce Base in Nevada for the past two years in March the two allies flew together alongside those from the United Arab Emirates, Italy.
The Juniper Falcon exercise "raised the training of the two airforces a step further," he said, adding that the quality and complexity of the training between the two countries has continued to deepen especially as "the dynamic nature of the different fighting fronts in the area, and operations by world powers—all of which create uncertainty."