A massive physics project 30 kilometers northeast of Amman in Allan, Jordan is seeking to bridge divisions between countries in the Middle East.Israel, Iran, Turkey, Jordan, the Palestinian Authority, Pakistan, Cyprus and Egypt – many of which have cold diplomatic relations or none at all – are working together to advance cutting-edge science in a region that suffers from significant brain-drain and political instability. The project, which has costed $90 million, is a particle accelerator known as the Synchrotron-light for Experimental Science and Applications in the Middle East, or SESAME."I still don't know how we were able to make this project a reality, but what is important is that it is," said Eliezer Rabinovici, a Hebrew University of Jerusalem physics professor and member of the SESAME Council, the project's governing body.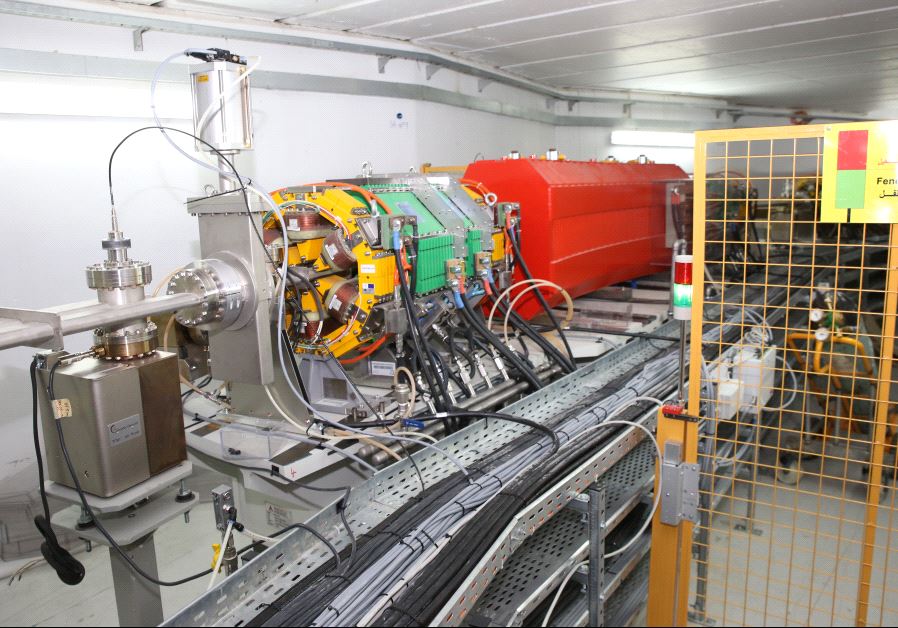 Rabinovici, who has long hoped to create a forum for Israeli and Arab scientific collaboration, said the project dates back to the early years of the Israeli-Palestinian peace process. Following the signing of the Oslo Accords, Sergio Fubini, an Italian scientist at CERN, approached Rabinovici, who was also working there at the time, with a challenge."The time has come for you to test your naive idealism about scientific collaboration," Fubini told Rabinovici.The two scientists then initiated the formation of a scientific collaboration committee of Israelis, Palestinians, Moroccans, Egyptians and Jordanians, which led to a meeting of hundreds of Arab and Israeli scientists in a Beduin tent in Dahab, Sinai, in 1995.At the meeting, Rabinovici's idealism was reinforced when then-Egyptian education minister Venice Gouda asked participants to observe a moment of silence for former Prime Minister Yitzhak Rabin who had been assassinated weeks earlier."The silence still echoes in my ears until today. It was a very special moment." Rabinovici said.Rabinovici and Fubini subsequently teamed up with former CERN director-general Herwig Schopper, who proposed building a permanent institution that could facilitate scientific collaboration. A short while later, the project got its first major break when Germany agreed to donate an old microtron, a core part of an accelerator.Rabinovici was skeptical, but felt there was no other choice but to move forward and make SESAME a reality."When we learned that countries such as Iran and Pakistan were interested in the project, we realized that we had to get the project moving," he said.As more members joined, the SESAME Council decided to house the project in Jordan."Jordan was selected for two main reasons: Its strong interest and its ability to host all scientists," said Rolf Heuer, incoming SESAME Council president.Thereafter, SESAME approached the EU and a number of international organizations to fund the project, but struggled to find donors to back it."We wanted to launch in 2013," but financing caused delays, SESAME general-director Khaled Toukan told the Sharing Knowledge Foundation conference in Jordan on Saturday.
After Israel, Iran, Turkey and Jordan pledged $5 million to the project in 2012, the EU committed 5 million euros.At that point, the project had sufficient funds to move forward, Toukan said.On Tuesday, however, it only had one operational beamline due to its limited budget. In total, the accelerator has a potential to house 20 beamlines. Toukan said a second beamline will be operational in August, with two others ready by 2018.Scientists will be arriving at SESAME to carry out their projects in the coming months.Amr Abdelghany, a scientist at the National Research Center in Cairo, said the accelerator is a major upgrade for the region."I will be able to do higher-level research," he said. "It will also be much easier to publish scientific papers and more inexpensive to travel to Jordan."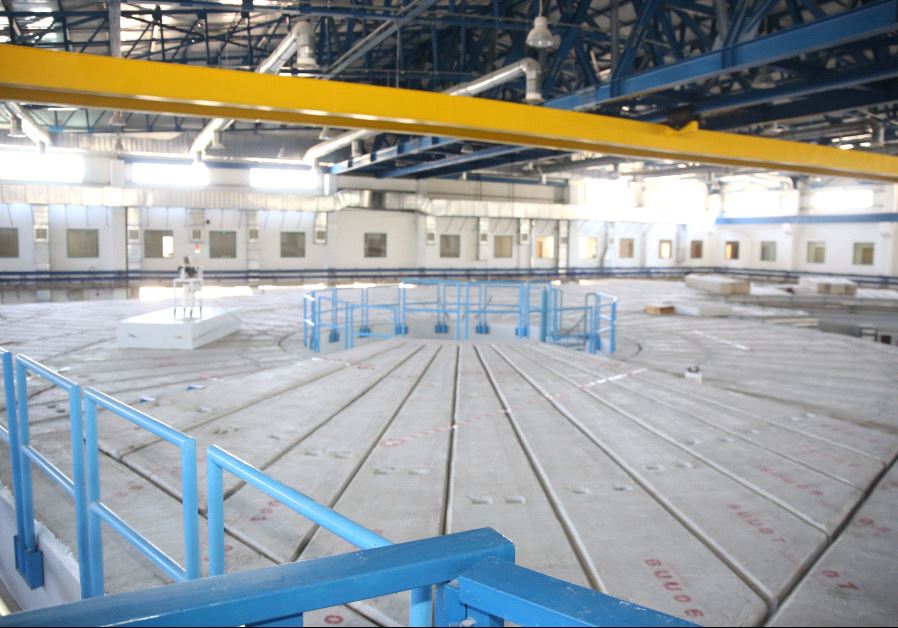 While scientists from most SESAME member-states have signed up to use the accelerator, Israeli scientists have yet to do so. The exact reason is unclear, but few Israelis travel to Jordan even though the two countries share a border."I will do whatever is necessary to enable their participation," Heuer said. "I think if they see the machine working well, they will want to do experiments here."Heuer has high expectations for SESAME. "I hope that people will talk about SESAME like they talk about other respectable [accelerators]."Rabinovici, who attended Tuesday's inauguration, said that while many scientists dream of visiting a parallel universe, he feels as if he already visited one in SESAME."I am the one who gets to visit a parallel universe, where administrators and scientists from the region get to work together in the interests of their own people and in the interest of humanity... Each one bringing his or her own scars and prejudices and each one willing to learn," he said.
The accelerator, which is located in a building that looks like a hockey arena, is based on the model of CERN in Switzerland, a physics laboratory that brought European scientists together in the aftermath of World War II."The machine is like a huge microscope," said Mustafa Zoabi, a computers systems engineer from Jordan and one of SESAME's 34 employees.The accelerator shoots electrons along a 133-meter ring attached to beamlines (clusters of magnets), causing them to emit light so powerful that extremely tiny particles of matter can be seen.The hope is that the accelerator will allow scientists to explore contaminants in soil, examine breast tissues for cancer, illuminate illegible ancient texts and analyze the structure of viruses. The first electrons were sent around the ring in January 2016, but the accelerator officially opened on Tuesday. "We mainly hope that excellent scientific work is done here, but we also want people from different cultures to interact," said outgoing SESAME Council president Chris Llewyn-Smith. "When people of different cultural backgrounds interact, they develop professional respect for each other, which enables them to listen to each other's ideas on issues other than science."