The facade of the Tel Aviv-Yafo municipality building wore red, white, black and golden hues on Saturday night as it was lit up in solidarity with Egypt, which suffered a lethal terror attack on Friday. The municipality building, situated in Tel Aviv's Rabin Square, donned the colors of the Egyptian flag in an official expression of Israel's support of its southern neighbor, as Egypt continues to reel from the attack that claimed the lives of at least 29 Coptic Christians, including ten children.
Wall Street Journal
.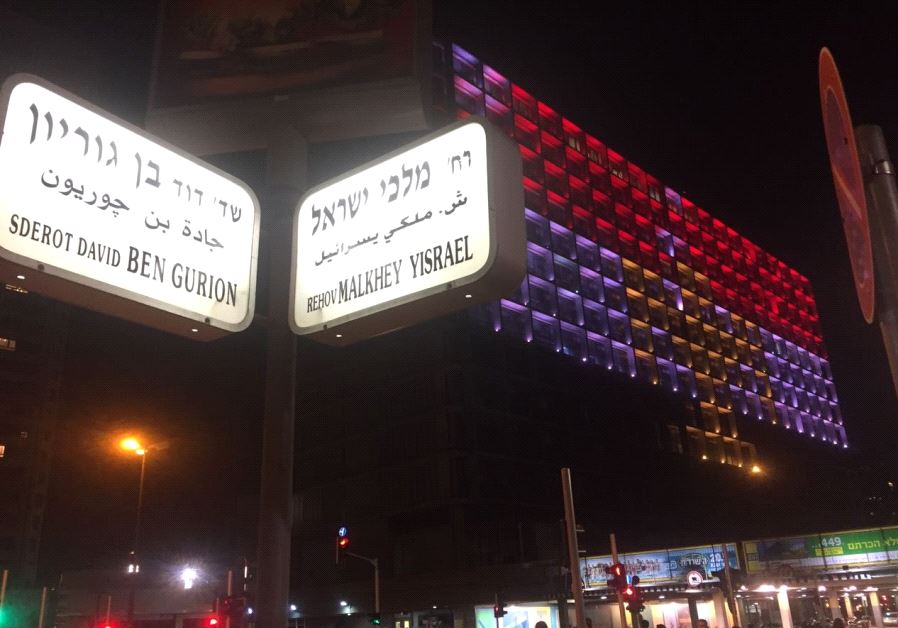 Islamic State has since claimed responsibility for the attack on Saturday morning, according to the terror group's news agency, Aamaq, which also claimed that 32 perished in the assault on the bus.

— Mayor of Tel Aviv (@MayorOfTelAviv) May 27, 2017
According to several reports, three children aboard the bus survived the attack. The Egyptian Cabinet told the media in an official statement that 13 of the victims were still hospitalized in different conditions. Egyptian President Abdel-Fattah el-Sissi responded to the attack hours after it took place by announcing that Egypt had struck military training bases in Libya. Friday's attack was the fourth in a series of attacks that targeted the Christian Coptic community since December. It happened on the eve of the start of Ramadan, a Muslim holy month of fasting that commemorates the first revelation of the Quran to Muhammed according to Islamic faith.
In the attack an estimated 10 masked perpetrators driving up in three SUVs stormed a bus outside of Cairo that was reportedly carrying a group of people en route to a monastery south of the Egyptian capital. The gunmen, who were dressed in military garb, demanded that the passengers recite the Muslim profession of faith and then opened fire, according to the