Welcome to the 19th Maccabiah!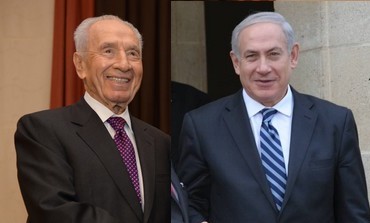 President Shimon Peres, Prime Minister Binyamin Netanyahu and Sports Minister Limor Livnat reflect on the meaning of the Maccabiah, as the 19th games begin.
The man with the plan
Jerusalem Mayor Nir Barkat has rejuvenated the sporting vibrancy of the Israeli capital, and the return of the Maccabiah Games is just the latest example.
80 years, 18 Maccabiah Games, thousands of dreams come true, millions of souls inspired
We take a look at some of the most notable and inspiring athletes to grace the Maccabiah games in the eight decades since they first began.
Last-minute inspiration from the coach
Veteran basketball coach and Maccabiah and Olympic medalist David Blatt has some words of wisdom for the new generation of competitors.
Back on the pole for one last dance
Israeli legend Alex Averbukh returns to competition at 38 hoping to teach the youngsters a thing or two.
Finding my inner Brand
One young athlete's love-story with Israel through her two Maccabiah experiences and how she returned to play professional soccer as an 'olah'
The start of something larger than life
Tal Brody, Israel's most famous sporting hero, looks back on his career, and the role the Maccabiah games played in his life.
Jewish jocks no joking matter
Robert Slater debunks conventional wisdom that few Jews have had noteworthy sports careers and that Judaism traditionally eschews a sports culture.
Abba Hillel's 50-year Maccabiah tale
The Jerusalem Post
editor-in-chief Steve Linde pays tribute to his late father, who played soccer for South Africa in the fourth Maccabiah, and lawn bowls for Israel in the 16th games