'The rabbis who speak against the enlistment of women are afraid of losing control over their public," says Anat Rudich, a 23-year-old religious student from Sde Ya'acov who served in the Intelligence Corps."I simply think that they are unaware of the reality," she continues. "They never experienced what it's like being a woman; they never experienced being a religious woman; and they most definitely never experienced being a religious woman in the army."Rudich is responding to claims made by Rabbi Yigal Levinstein, head of the pre-military academy at the settlement of Eli, who suggested that women are incapable of carrying out operational duties, that female soldiers are unattractive, and that they lose their Jewish identity in the army.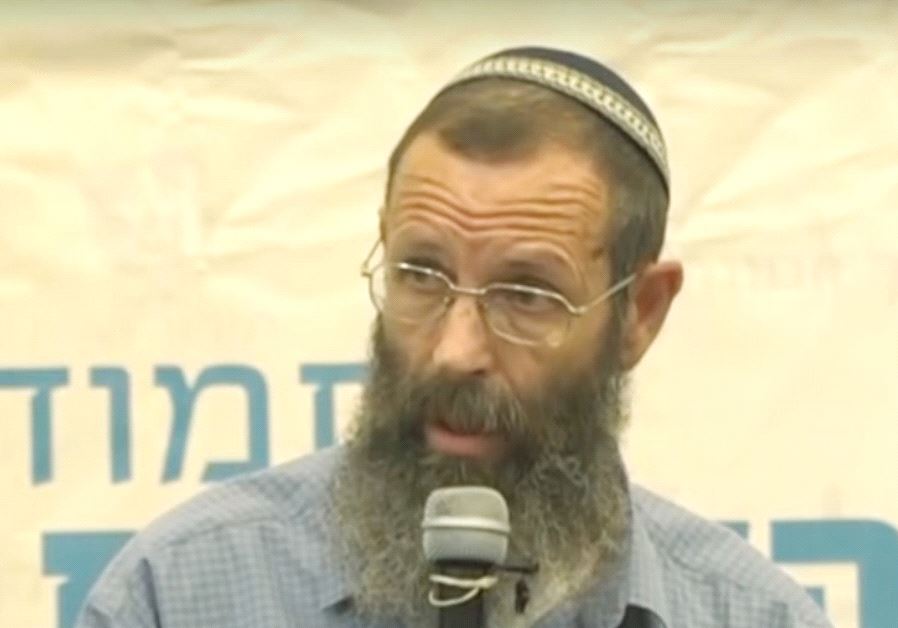 Shortly after this incident, campaigns against women's service in the army popped up out of nowhere. Their causes and methods are framed somewhat differently – whether it's Brothers in Arms, whose activists distribute flags and stickers at intersections throughout the country; Hutam, which has published an animated video; or Tzav Ehad, which promotes the rights of religious soldiers – but all seek to discourage women, especially Jewish religious women, from going into the army.However, some suggest that if you look only at the friction between the army and the rabbis from Eli, you miss half the picture. The real story is the iceberg threatening the national-religious ship: It's a battle, they say, between mainstream and more liberal rabbis on the one hand, and on the other, the followers of Rabbi Zvi Yisrael Thau, whose path is a mix of ultra-Orthodoxy and nationalism, something often referred to in Hebrew as hardal, the acronym for haredi dati leumi, or haredi national-religious. IT WASN'T obvious to Rudich that she would become a soldier. In her religious girls' high school in Tiberias, enlisting was debated."Some people would frown if the topic came up and ridicule girls in the army," she tells
The Jerusalem Post Magazine.
She herself chose to serve, but not straight away, and was admitted to the year-long Midreshet Lindenbaum program for women like her who wanted to take another step before becoming "state property.""The midrasha," she explains, "was established for women who want to hone their Torah and Talmud learning skills and who are worried about going to the army."The program has close ties with the IDF, and when its graduates enlist, they do so as a group. The difficulties of their service are softened somewhat by their relationship with the midrasha.For example, the IDF is committed to letting its rabbis visit bases once every two weeks to lead a Torah lesson, and to allowing the women to attend every one of the midrasha's homecomings during the year.Rabbi Ohad Teharlev heads the Israeli program at Midreshet Lindenbaum.(Tragically, just one day after he spoke with the
Magazine
, he lost his son Elhai, a Golani Brigade soldier, during a Palestinian car-ramming attack near the settlement of Ofra in the West Bank.) Teharlev – his students address him as Rabbi Ohad – says that his institute does mainly two things: It opens the Jewish bookshelf to women and it encourages religious women to serve in the army. "Some 30% of religious women enlist," he tells the Magazine, "about 2,400 women annually. Our graduates education branches and in noncombat positions in commando units. I'm building the infrastructure to make the army accessible for religious women.I want them to stick together, and it proves itself – they take charge wherever they go and land leadership roles, as well as challenge the army."He says the tension over religious women in the army has been going on for over 20 years, although "this current storm came about because of the kav rabbis; they are waging a war against us."Kav is Hebrew for "line," and kav rabbis and yeshivot adhere to the line of Thau."The kav rabbis want to take over the country and the army. I don't," Teharlev says."The conflict here boils down to the friction between two ideologies," he continues. "They want to have separate kindergartens for boys and girls, and discourage women from achievement, and we are interested in a healthier society. We say to women: Go study, take more responsibility. Responsibility is empowering. My daughter, for instance, served in the Education Corps and she oversaw a course of over 200 girls.... [The kav rabbis] are afraid that the army empowers women, and this is why those such as Rabbi Thau or Rabbi [Shlomo] Aviner picked this fight against us and the army."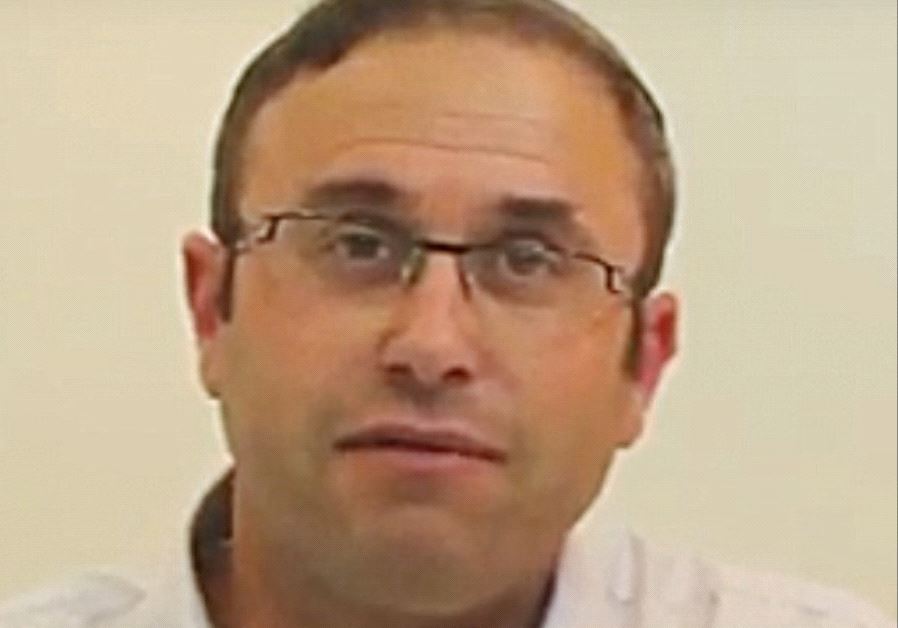 Yet another reason for the tension is a change in IDF regulations implying that yet more positions will be opened to women. One of the concerns expressed by an interviewee who preferred not to be mentioned by name was that "these new regulations will force religious [male] soldiers to serve in coed combat units, something that can be problematic."Teharlev, however, maintains that service in coed combat units is voluntary. He mentions that he and 11 other rabbis, including kav adherents such as Rabbi Eli Sadan, head of the yeshiva at Eli, recently had a three-hour meeting with IDF Chief of Staff Lt.- Gen. Gadi Eisenkot. Eisenkot listened carefully to their concerns and assured them that no soldiers would be forced to serve in coed combat units. LEVINSTEIN, A KAV rabbi, didn't upset just the general public. He also upset women in his own community. Some found his statements against female soldiers offensive and said he should not judge the Jewishness or religiousness of such women.Following these statements, Sadan appeared in a 15-minute video. He explained that Levinstein, whose premilitary academy operates under the auspices of his yeshiva, did not mean what he had said. He also laid out the yeshiva's agenda.Women, Sadan said, have many talents but should focus on making a Jewish home. They shouldn't take up positions where they might "take lives," but should "give lives." He added that he thought women were not fit to fight.Interestingly, he acknowledged the contributions of women to the armed struggle for statehood and mentioned Russian pilots who in World War II "tailed German bombers." He went on to say that "when there is no other choice, you do everything," implying that times had changed.Sadan tells the
Magazine
that yeshivot are not about changing the face of Israeli society, but about "strengthening our own core beliefs" and "encouraging people from the religious-Zionist sector to integrate into all walks of Israeli leadership."He says that many of his students express worries about the new situation, telling him: "How do you encourage us to go to combat units when you know how dangerous it is?" He adds that today, the danger is even greater "when the army mixes men and women.... For unmarried, 18- to 21-year-old guys, these are spiritual challenges that require much bravery."Tehila Friedman Nachalon, former director of Ne'emanei Torah Va'Avodah, a national-religious movement that hopes to "forge a sector of Judaism that successfully integrates a halachic lifestyle with active engagement in Israeli society," tells the
Magazine
that the conflict is three-fold."There is the issue of enlisting religious women in general and the issue of integrating more women into combat units," she says.There is also the issue of religious men serving together with women."It's difficult to figure out the real details about this story, and the army is doing a very bad job in explaining it to the public," she says.Friedman Nachalon adds that the issue has a lot to do with tensions within the national-religious camp."Women have been serving in the Border Police for years, and no one has said a word because these women aren't from the national-religious sector and are mostly of Mizrahi descent," she says. "There are complexities. There are issues. But these are tensions that should be managed, and the kav rabbis want to start a fire...."The core of the issue, Friedman Nachalon maintains, is how to treat women."Some see women as a threat, others as potentially able to mend the wounds of Judaism. There is an approach that says that God doesn't speak to us only through Halacha, but also through the changes that happen in the world. Rav Shagar said that perhaps feminism is such a light that is making this world a better place," she explains, referring to the late Rabbi Shimon Gershon Rosenberg, a beloved national-religious figure who was known by the acronym for his initials.The IDF, meanwhile, apparently sees itself as being under attack and is so unsettled by these campaigns that its spokesperson's unit, despite repeated requests, did not provide an interviewee for this article.'The best place to make conceptual changes' Two weeks before Passover, the Brothers in Arms campaign worked its way throughout the country, claiming to be fighting "in favor of strengthening the IDF" and against integrating women into combat positions, something its volunteers say "weakens" the military.The campaign is well funded – it can afford to send out youngsters, give away flyers, put up a website and hire an expensive PR firm – but the face or faces behind it remain masked.Ofer Inbar, deputy director of Lerner Communications, which also advises Jerusalem Mayor Nir Barkat, was hired to develop strategy for Brothers in Arms.He tells the Magazine only that the people behind the campaign are "15 IDF officers, some of them still in the army," and that they range "from company commanders to brigadiers."Soldiers of any rank on active duty are prohibited by law from participating in any kind of political activity, which is probably one reason for the secrecy.Another reason, Inbar explains, is that the strategy is to make the campaign look like it is "energized from the bottom up, not top to bottom."Asked if he personally objects to women serving in the army, he replies that he will encourage his 11-year-old daughter to enlist, just not as a combat soldier.Another high-profile organization is LIBA, which describes itself as working to change the religious face of Israeli society. It was founded two years ago by students from yeshivot that identify with Rabbi Thau. Its official address is the home of one of its members.Ohad Cohen, one of the founders, lives in Eli, where Levinstein's premilitary academy and Sadan's yeshiva are located. Cohen tells the
Magazine
that he has a "spiritual relationship" with the yeshiva even though he was never a student there, and adds that LIBA shares the same values as the yeshiva.Oren Hening, another founder, describes his job as "meeting with politicians and doing political things."He clarifies LIBA isn't speaking up about the enlistment of women in general."I won't say that we are for it because we are against it, but this is not what the center is about," he explains, adding that the group is "against the changes in the status quo about mixing men and women in the army" and "against the order that says that men and women are alike" and can serve together."The army is a tool for educational change," he emphasizes. "The best place to make conceptual changes in Israel is the army."Another founder is Jerusalem teacher Yehuda Vald, who tells the Magazine that LIBA is cooperating with many other organizations on campaigns to discourage women from serving in the IDF.Hening says LIBA's rabbinical advisers were students of Thau. When the question of funding comes up, there is a lack of willingness to provide details even though NGOs by law are required to report donations. A defining feature of all the campaigns against women's service in the army is that they are almost exclusively run by men.ABIGAIL BLAS, originally from the Upper West Side of Manhattan, served as a combat soldier in the IDF and has a different story to tell about army service and keeping one's religious identity.She volunteered to serve in the Artillery Corps and commanded an operational team safeguarding the northern border.Blas tells the Magazine that it was "hard" to be religious in the army and that the challenges she faced were very similar to those faced by the religious men, with one caveat: "It's less obvious that I'm religious since men wear a kippa."Her worries as a religious soldier were that she didn't have time to catch up with friends and family, and on Shabbat she was unable to use the phone – the difficulties that religious men also experience."Sometimes there would be an operation over Shabbat, since it's a 24/7 kind of job, but it doesn't mean you stop being religious," she says.She sympathizes with those who worry about female soldiers and their ability to remain religious while in uniform."I understand the worry. It's legitimate to think that three years may change you. But people change all the time and in different places," she says."The thing is, my identity is mine.And the same things I cared about then – keeping Shabbat, praying, kashrut – I still care about," she continues."If anything, the army reassured me of why this is important. You see so many different kinds of people from various backgrounds, and it gives you motivation to be yourself. Those who are against it just lack the knowledge.They were never in my shoes. They never will be."
Levinstein's words stirred an already boiling pot. Defense Minister Avigdor Liberman – who has a daughter who both served in the army and is religious – threatened to cut government funding to the yeshiva in Eli unless Levinstein resigned.