Justice Minister Ayelet Shaked always makes her mark.Having just turned 40, Shaked is among the youngest top ministers in history and is not shy about expressing her opinions or throwing around her weight to achieve her policy goals.In her bustling office and the focal point of the Justice Ministry, Shaked greets us wearing a crisp blue-andwhite suit. She offers a light handshake and smile that belies her stalwart personality, unyielding in the face of detractors.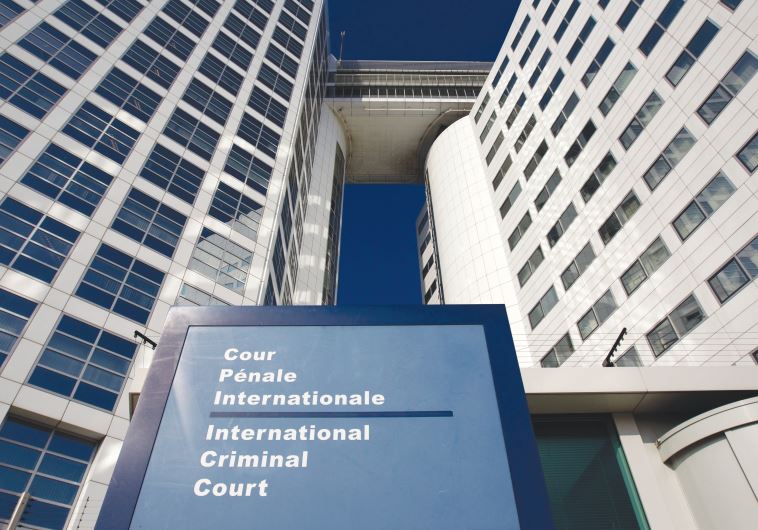 A STATEMENT like this is revealing, showing that Shaked does not blindly follow any right-wing cause. It also puts her in opposition to her Bayit Yehudi colleague Knesset Constitution, Law and Justice Committee chairman Nissan Slomiansky, who supports the bill.Yet Shaked added that fellow rightwingers MKs Bezalel Smotrich (Bayit Yehudi) and Yariv Levin (Likud) also "do not like the bill."The justice minister also has surprising things to say about the soon-to-pass terrorism bill and the threat posed by International Criminal Court Prosecutor Fatou Bensouda's preliminary examination of the IDF's conduct during Operation Protective Edge in 2014 for alleged war crimes.Unlike government legal officials and Israeli academic scholars who express serious concern about the ICC intervening in the Israeli-Palestinian conflict, Shaked unequivocally said, "I am not worried" that the ICC will get more deeply involved."We acted according to international law during Operation Protective Edge," she said "…I don't think any state fighting with terrorist organizations acts as ethically."She supports this by pointing out that the Israeli tactic of 'roof knocking' – firing a warning, non-explosive, missile on a roof of a building that is about to be attacked and used widely during Operation Protective Edge – is being used by the US military.Yet also on the ICC table is treating Israeli settlements in the West Bank as alleged war crimes.Shaked made waves last month when she announced her support for systematic application of Israeli law to Jews living in the West Bank.Alarms went off across the globe; Israel's justice minister was pressing for West Bank annexation in a concrete way, going beyond the standard statements and bluster on the issue.Showing some annoyance during the interview, she said her comments were misunderstood, that people wrongly confuse application of environmental and workplace laws with annexation.While Israel can potentially block ICC intervention into the 2014 Gaza war crimes allegations by showing it has investigated itself, it views the settlements as legal, so it does not have a similar defense in that area.
The Magazine
pressed Shaked about whether tactically she was the right one to be advancing the issue.Despite her protests that she has no intention to annex, Shaked is on record as saying that in an ideal world, she would push for annexation. Critics abroad see her as exercising a means to an end, and she may need some of those critics on her side in trying to fight against ICC intervention and the Boycott, Divestment and Sanctions campaign.Responding in her typically crisp and confident manner, she said, "I am not intimidated by the overseas situation," whether by the ICC or BDS. The key is explaining the difference between applying Israeli law to Jewish settlers versus annexation.Earlier, The Jerusalem Post had exclusively reported that former ICC chief prosecutor Luis Moreno Ocampo believes Israel may have a defense based on rulings on the issue by the Israeli High Court of Justice, but Bensouda was noncommittal to the Post in February about whether she agreed with her predecessor.Looking uncomfortable, Shaked first said she does not address this part of the ICC issue. "It is very hard and very complex… we do what is legal." Questioned further about why she was not concerned, she finally greeted the issue with a tough silent smile signaling it was time to move on.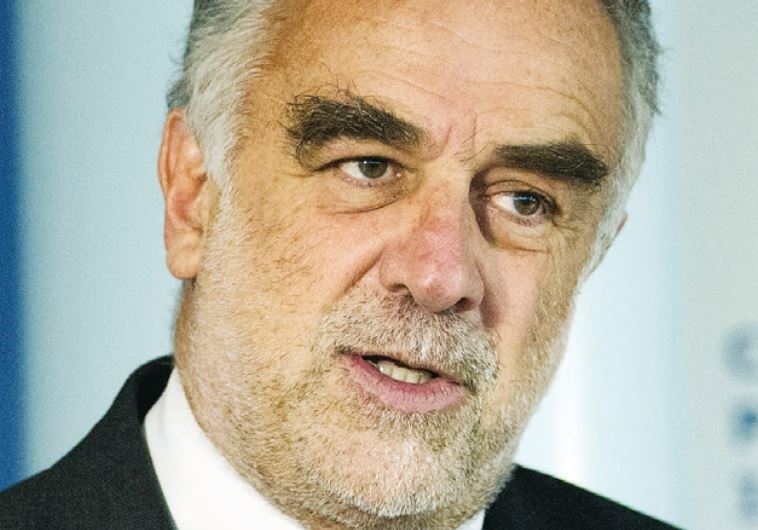 SHAKED USED the 2014 Gaza war to segue into other areas, relating to the unexpected situation in which "many nations are learning from how we deal with terrorism," such as with the terrorism bill.Global media coverage tends to be critical, citing the terrorism bill and related bills as examples of Israeli democracy caving in to fear. Critics say the new bills will lead to overreactions, cracking down on minority rights, and attacking healthcare and education workers who are indirectly connected to terrorist groups. Critics regard this group as vulnerable to being thrown into jail for the most general of associations with terrorist groups.Assuring that the prosecution will only send to jail those who deserve it, Shaked struck a surprisingly positive tone regarding the terrorism bill and even in how the international community receives it.In Israel, other than Meretz and the Joint List, the bill has bipartisan support for giving the IDF and the Shin Bet (Israel Security Agency) "better tools to fight terrorism." These tools include harsher punishments for a wider set of specific terrorist crimes, longer periods for blocking terrorists from meeting with lawyers, and widening the net of groups defined as illegal to include spin-off groups. Shaked said that these spin-off groups finance terrorism and social services that are designed to gain youths' loyalty to better recruit them for terrorist activities later.The idea that Shaked has turned this potential public relations vulnerability into an Israeli selling point and that she is finding an audience overseas for spreading the gospel that Israel has found the right democratic balance between national security and human rights is somewhat remarkable.This dovetails with the justice minister's trip last week to Hungary, which focused on incitement and the social media. "They want to learn from us about how to deal with" it using cyber tools, she said, adding that the problem is also disturbing to Germany, Britain and other countries that, unlike Israel, "have not developed a way to handle it."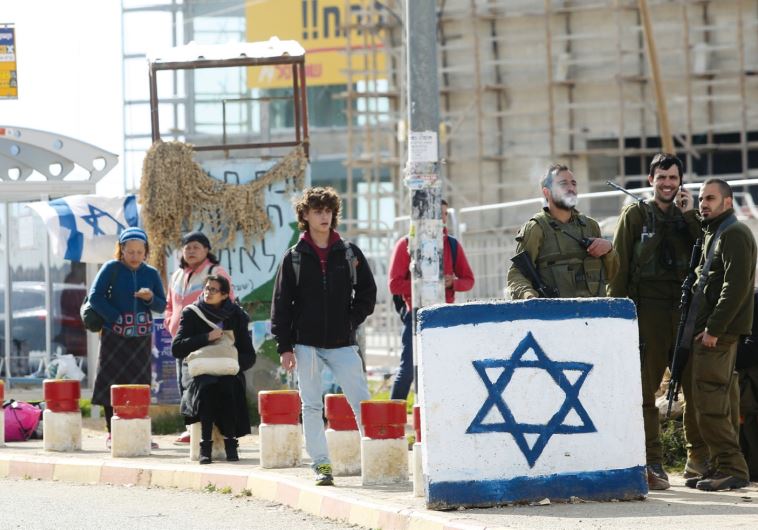 ANOTHER ISSUE where Shaked has been a lightning rod for criticism is the NGO bill, which would make NGOs that receive more than 50% of their funding from foreign states identify themselves as receiving foreign funding before making pitches or presenting views in the Knesset.Here, she was indignant that she and the government have taken so much heat overseas.She said she had explained to the British ambassador to Israel that if Israel were funding lobbying groups in the UK to get it to leave the EU, the UK would view this as problematic interference and at the very least censure Israeli actions.The Post asked her why she would not support bills from the opposition to apply the new rules to NGOs receiving funds not only from foreign states but also from wealthy foreign private individuals. Many have argued for this in order to strike a publicly neutral balance between left- and right-wing NGOs. The current bill, excluding funding from foreign individuals, covers 25 left-wing organizations and possibly two non-political religious groups, but not a single right-wing NGO.Shaked again seemed unconcerned about appearances; she believed in the bill's substance. She argued that "individuals do not have the power of states" and that states have mechanisms like their "foreign ministries to influence" other nations far more than individuals.Further, it was not a law that she was deciding on her own, but was being debated in a Knesset committee and the full Knesset would decide the issue, she noted.The justice minister is also known for provocative statements about the High Court of Justice.At the April conference of the Israel Bar Association in Eilat, she let out a furious assault on the High Court for striking down the state's natural gas policy as unconstitutional. She has also attacked the court for decisions in the past, such as for striking down three migrant policies as unconstitutional. She frequently calls for giving the Knesset the power to overrule the High Court.These actions left her open to calls of hypocrisy when she recently attacked Netanyahu's lawyer Yossi Cohen for his criticism of a labor court judge and his decision against Sara Netanyahu.However, Shaked brushed off charges of hypocrisy, saying that she has consistently defended judges from personal attacks, such as defending a judge who was recently verbally attacked after handing down a decision against celebrity Kobi Peretz.She said she has the right and duty to criticize the substance of judicial decisions when she disagrees with the court's legal interpretations, as long as there are no personal attacks.In her 18 months at the job, she has surprised observers in a number of areas where she had no record, and has sometimes contradicted government policy, such as in opposing the Suspension Bill.A formidable tactician, a natural ally of the Likud and possible competition for Netanyahu on the Right, she has sometimes succeeded in moving legislation forward that her predecessor Tzipi Livni supported, but was stalled. She will continue to try to turn vulnerabilities into strengths, finding allies overseas to adopt Israeli policies for handling terrorism and incitement issues.When it comes to her core principles: Jewish sovereignty in the West Bank, reining in NGOs funded by foreign states and pushing for the Knesset to have the upper hand with the High Court, she will unapologetically take stands that anger allies in the US and Europe if she believes in them.Detractors can say she is not acting as a justice minister should, but no one has found a formula yet to get Shaked to change her views or deter her from pursuing them with iron determination.
On the clock for a meeting with the National Security Council, Shaked started with even less small talk than usual, but was clearly ready both to get some of her messages out to the wider world and to jump right into the wide range of questions which were prepared for her.And that is vintage Shaked, who is always razor-focused.In two in-depth interviews, in October and last week, Shaked emphasized one message: that her perspective does not shift simply because she is sitting in a minister's chair – and one last filled by Tzipi Livni.That means that on most major foreign policy decisions, Shaked fights unwaveringly against territorial compromise with the Palestinians, as do other members of Bayit Yehudi. But she is also full of surprises.For example, one would expect Shaked, considered a linchpin of the hard-core Right, to back Prime Minister Benjamin Netanyahu's Suspension Bill.The idea of the bill is to empower the Knesset, by a vote of 90 members, to suspend members who support one or any of the following: terrorism, armed conflict against Israel, incitement to violence or racism that, in certain ways, may fall short of criminal actions.Netanyahu proposed it after Jamal Zahalka, Haneen Zoabi and Basel Ghattas, MKs from Balad, one of the parties making up the Joint List, met with the families of terrorists.The MKs stood in a moment of silence in memory of "Palestinian martyrs," and the Balad Facebook page referred to the father of a terrorist who killed three Israelis as the father of a "martyr."Shaked told the Magazine, "I do not like this law. It is unnecessary. Everyone in the Knesset has been chosen by the public. If they did not violate a criminal law," there is no reason to suspend them."The prime minister went ahead with this, and it is part of the coalition policy, but I personally do not like it. In a certain way, it harms democracy," she said.