Ilana Goor knows that she's good.That this sort of self-awareness is something that those outside Israel argue is a key characteristic (whether positive or negative) of all Israelis puts Goor in the top bracket of the quality.She is acutely aware of the stereotypes of other artists ("Some people shouldn't have kids – a guy like Picasso, why should he have kids when he likes painting much more?"). As I was sitting with her, it became clear that her success was perhaps in no small part down to the fact that she in many ways sits outside the traits one typically applies to artists.
For her, to represent Israel wherever she can in order to provide a good impression of it, something that a walk around the breathtaking museum cannot help but induce, is a primary goal.After walking around and viewing its hypnotic collection, one is left feeling the desire to comprehend what it is that makes its creator tick. While her art speaks volumes, it is Goor's life that arguably defines it.My association with Goor was unexpected.Having been commissioned to cover an exhibition being held at the museum, when I was sent upstairs to interview her in her own personal apartment within the gorgeous 18th-century Ottoman building in Jaffa that is home to the museum, captivation was instant. She possessed a magnetism and aura that is rarely found in individuals from all walks of life. The need to know more about her was from this point onward insatiable.Describing her work, Goor puts things simply: "I don't call them works of art, I call them stories. When you don't know who you are, you make stories in which people are involved."In this sense, the story of Ilana Goor is one that explains not just a human being but a life that has been categorically shaped by a meeting between an ever-changing Israel and the milieu of influences from around the world that have come to define it. Early days What is striking about Goor's early life is its richness, both materially and experientially.Born in the later years of the British Mandate, Goor's early years were spent in Tiberias. Talking with a view of the Mediterranean behind us in her apartment within the museum, the luxury of life by the sea has been a constant in Goor's life.In many ways, her early days – just like so much of her career – appear antithetical to the standard impressions of Israel, in this case Israel before its establishment as a state in 1948. In her childhood, there were no toiling laborers, no kibbutzniks – Goor's life was one spent in a Tiberias very different from how it is today. In her own words, "I went to Israel for the first time when I was 10 years old – to Tel Aviv – and I didn't know anything about it."Renowned around the world in the first half of the 20th century for its spa treatments, hot springs and mud baths, Tiberias attracted a wide range of individuals.Goor vividly recalls the parties held by her mother, the formidable Dr. Rachel Sapir, whom she describes as "a lady by herself, a queen."A physician by profession, her influence on Goor appears to have been profound, even though her time spent with her was short-lived, with Rachel dying of cancer when her daughter was young.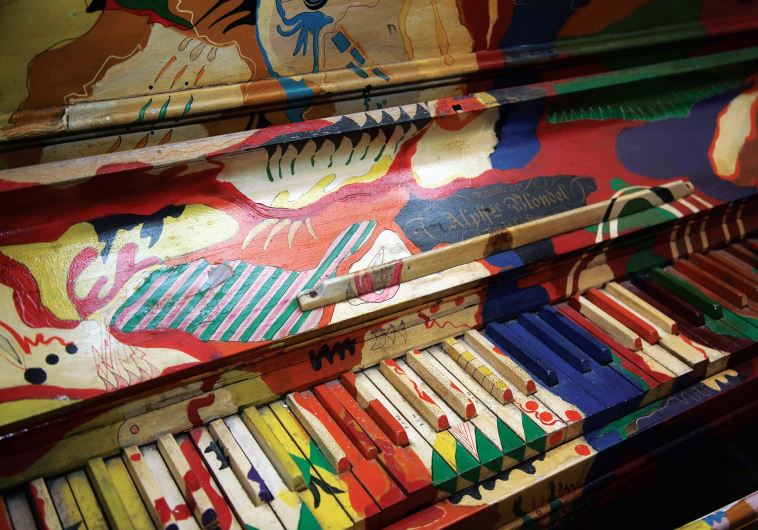 Goor's confidence, her most striking quality, appears in no short measure to be the result of her mother, a woman who wore Christian Dior suits, drove a car when few women did, and worked in a profession few females at the time worked in. Goor's sense of awareness appears in no small part to stem from her mother's fierce independence.Perhaps one of the most striking elements of the Ilana Goor Museum is that while it in practice serves as an art museum, it is also Goor's home and is therefore filled with various images from the artist's childhood, ranging from family portraits as seemingly normal as a portrait of her brother Prof. Danny Goor (a renowned cardiac surgeon) in full scrubs to a majestic portrait of her grandfather Yossef Sapir, a co-founder of the Bezalel School of Art and Design.Yet beyond her relatives, Goor's influences seem to stem not from artists per se but from her journey into discovering that she was an artist. This journey started not during her brief time at Bezalel (a period in which she says she "spent more time in movie theaters" than in class) but with her meeting her future husband, Lenny Lowengrub.Goor met him at a weekly dance held for students of the Hebrew University of Jerusalem and Bezalel.Lowengrub, then young and in the process of traveling around the world, describes having "never seen a more beautiful girl in my life" upon first setting eyes on her. True to herself, Goor's response upon hearing him say this was to utter "I told you so!" – a supreme reflection of her ever-present self-confidence.Wanting to complete his travels, Lowengrub promised Goor that he would write to her once a month and return to Israel and marry her. He kept to his word, writing to her despite Goor barely being able to speak English. A year later they were married, and made the decision to move to America, initially in New York. They have been married for 59 years this summer.Goor the artist Goor the artist came into her own while in America. Initially shuffling between different places in America, she and Lowengrub settled in Los Angeles, with his business picking up and Goor taking part in sculpture lessons helmed by a man she only remembers as "Vito," a 70-year-old with a girlfriend some 40 years younger.From here on, Goor came into her own as an artist, with works commissioned by Yad Vashem and her first exhibition in a studio in Tel Aviv's Jabotinsky Street that she describes as "no bigger than 1 x 1 meters," attracting a line of 4,000 people, with all items on display being purchased by renowned peace activist Abie Nathan.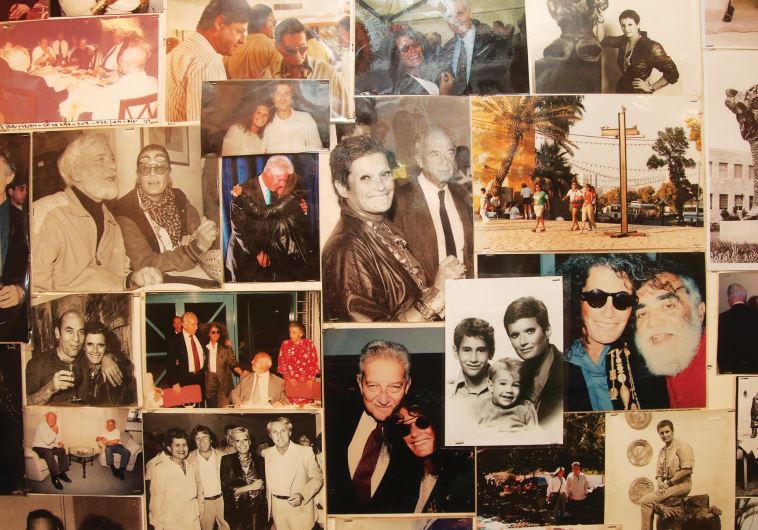 The genesis of the museum stems in no small part from Goor's close friendship with art dealer Horace Richter. From all accounts, they were muses to one another. Hearing Goor speak about Richter (who died in 2006) was one of the few times in which it became clear that though she has been the master of her ship for her life, a select few have been able to have a considerable influence.Richter was one such man.A guide throughout Goor's artistic career, Richter, Goor recalls, was her "director," the one who would tell her what was important and what wasn't, the one who would encourage her to put her mind into certain projects and forget others. Describing Richter as having "loved me more than he loved himself," the nourishment provided by him played a substantial part in the development of the Ilana Goor Museum, the original building being purchased by Goor in the 1980s at Richter's behest, with him telling her simply that "you have so much to show other people."The museum is far more than testament to Richter's sage advice.As the only museum of its kind, in which the collection consists not just of items chosen by Goor but ones that are consistently overseen and maintained by her, entering it is unlike any other cultural experience in Israel. I was walking around with Marc Israel Sellem, The Jerusalem Post's long-time photographer, and he commented in passing that he could not believe that in the 20 years of the museum's existence, he had not once visited or even heard of it.In Goor's view, the key to the museum's vibrancy is down to it being "one of a kind." In her view, museums are things opened when an individual dies and the collection is opened to the public for a few hours while one person sits down in the corner. The Ilana Goor Museum, conversely, is "alive." It is the living, breathing, stimulating representation of one artist's vision and experience. Walking around, one is consistently stunned by the objects on display, from works by recent young Israeli artists to sculptures by renowned figures such as Henry Moore.In truth, however, the exceptionality of the museum lies in its founder. In the museum, Goor has created an institution within Israel, one that serves as a constant reminder that Israelis, despite what the wider world would like to say, are in no way a monolith. Before attempting to define an Israeli, one could do no better than looking at Goor's life and asking just what it is that defines any person, let alone a nationality.
Describing herself professionally, she says: "Even though I'm an artist, I'm very together. I'm not a dreamer."Shakespeare's Prospero would describe human beings as "such stuff as dreams are made on." Goor is such stuff as one's human will is capable of achieving when determined.This togetherness has resulted in achievements that reach far and wide.Based between New York and Jaffa, the latter serving as the home of the Ilana Goor Museum, which celebrated its 20th anniversary last year, she has had her art exhibited around the world and played host (in her Manhattan townhouse) to prime ministers such as Yitzhak Rabin and Ariel Sharon. In the case of both homes, Goor describes them as being "used for the country."