Summer vacation is in full swing and many parents find themselves running from one attraction to another. In my opinion, the place to go when temperatures begin climbing is northern Israel.While some of you immediately begin to imagine long car rides to the distant Golan Heights, I would like to remind you that there are many sites much closer to central Israel that have a lot to offer. There are dozens of national parks, nature sites, restaurants, bed-and-breakfasts, museums and other attractions waiting for you in Emek Hama'ayanot, Beit She'an, the Gilboa and the Lower Galilee, most of which are less than a 90-minute drive from central Israel.The "not-so-far North," as local tourist operators call the area, offers all the exciting experiences required for families and individual travelers to have an amazing vacation.
Go organic: Sde Eliyahu
One place that should not be missed – especially if you're interested in agritourism – is Sde Eliyahu, a religious kibbutz just south of Beit She'an in a cluster of religious kibbutzim.The kibbutz operates Bio-Tour experiential farm tours (not self-picking) for the whole family. During the tour, guests learn about kibbutz life and organic farming. The kibbutz began growing organic produce in 1974, well before buying only organic became trendy.During the tour, participants get to see the crops up close and learn why organic products are still more expensive, and learn how to prevent insects from eating produce and what biological pest control is. In addition, during the tour, guests get to wander amid the palm trees with a herd of donkeys. The last stop on the tour is a biological pest control factory that raises bees, sterile flies and natural traps that are used for agricultural pest control.
During the summer, the two-hour tours take place on Monday and Wednesday from 7 to 9 a.m. and on Tuesday and Thursday from 5:30 to 7:30 p.m. Cost of the tour is NIS 35 to NIS 39. Reservations are required. Call: (04) 609-6986.
Ethiopia – in Beit She'an
Just a short drive from Sde Eliyahu, an authentic cultural experience awaits you in the city of Beit She'an. The Gramachin Center invites guests to get to know Ethiopian Jews up close.The center is located in the courtyard of Hava Almo's house and is surrounded by murals that depict rural life in a Jewish village in Ethiopia.Dressed in traditional Ethiopian garb, Almo greets visitors and sets out on a journey to her distant childhood. She tells the group about her life in Ethiopia, and how difficult it was living there as a Jew.The tour then takes guests into a charming courtyard where they sit inside a booth that is designed to help visitors experience what an Ethiopian wedding feels like. As guests sip coffee and nibble on delicacies, Almo tells her personal saga, including how she escaped from Ethiopia with her brother when she was just 10 years old.The Gramachin Center also offers workshops in which participants learn how to make ceramic figures and traditional Ethiopian dolls, weave baskets, make dabo bread and braids.
The Gramachin Center is open Sunday through Thursday, from 9 a.m. to 11:30 p.m., Friday until an hour before Shabbat, and Saturday night from an hour after Shabbat ends. Price is NIS 30 to NIS 120, depending on the program and number of participants. Address: 3 Erez Street, Beit She'an. To make an appointment, call 054-266-2335.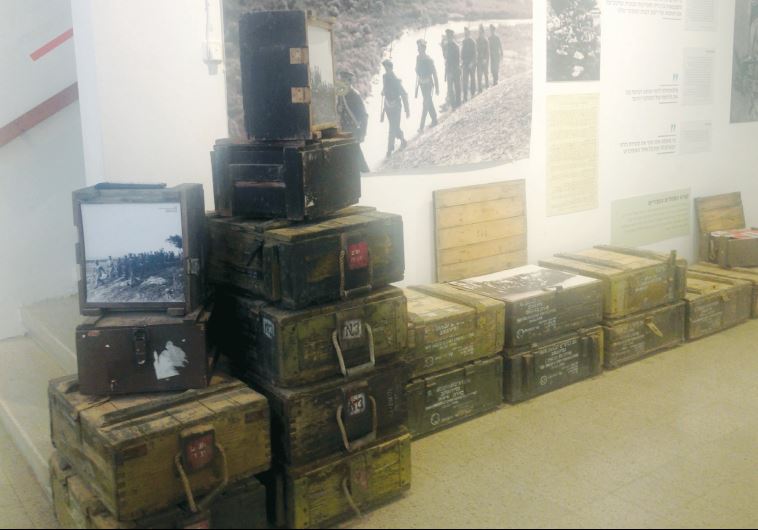 Pre-state story: land, wildlife, history
If you're looking for a different kind of cultural experience, you can visit Beit Haim Shturman in Ein Harod, an eclectic museum that contains photos, maps and written material from the pre-state period.Founded in 1941, the museum is housed in a room that used to be a classroom and is named after Haim Shturman, who was a member of Hashomer Hatza'ir and the Hagana. Three years after Shturman died when he drove over a mine, the museum was established to perpetuate his name and the values he stood for, such as love of the land and nature.Through the photographs in the museum, visitors will learn about his life in the Beit She'an Valley, the way communities were established, and wildlife in the Gilboa. There's even a special room in the museum with stuffed animals (i.e., real dead animals stuffed by a taxidermist), songbirds, and butterflies.The museum is also always showing two temporary exhibitions.One is a display of nature and wildlife and the second is a photography exhibit by Adi Ness that focuses on landscapes.The permanent collection tells the life story of Maj.-Gen. Orde Charles Wingate, who was a British Army officer and ardent Zionist who trained members of the Hagana in the 1930s, creating the Special Night Squads.The museum also conducts fascinating workshops for children, including grape-stomping in the ancient wine press and a race inside the museum with stations and tasks.
The museum is open Sunday through Thursday, 8 a.m. to 3 p.m., Saturday 11 a.m. to 3 p.m. Cost is NIS 20 to NIS 25 (from age five).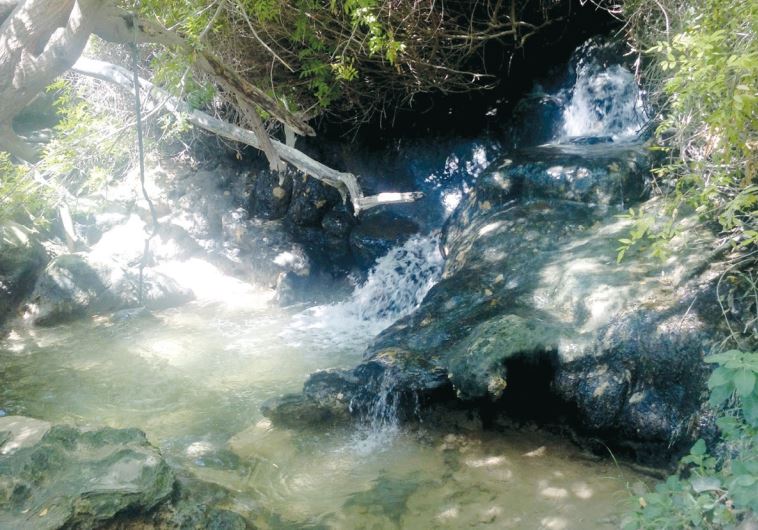 Trail – through refreshing springs
If you're tired or hot, the best way to cool down is by going to Emek Hama'ayanot. But instead of lounging in one of the pools created by the underground springs, I suggest walking down the wet trail.Appropriate for families, this trail is about 400 meters long and is the result of a combination of two separate springs. You walk right inside the water (which comes to just above your ankle). This will probably end up being the most refreshing activity you will engage in this entire summer.Walking the trail takes only about five minutes in each direction. The trail begins near Ein Shokek Spring and ends next to the old flour mill. It officially opened only this month, thanks in great part to the friends of Tzvika Kaplan, who fell during Operation Protective Edge.The trail is located inside of Park Hama'ayanot and entrance is free of charge.
Hours: Sunday through Thursday and Saturday, 9 a.m. to 7:30 p.m.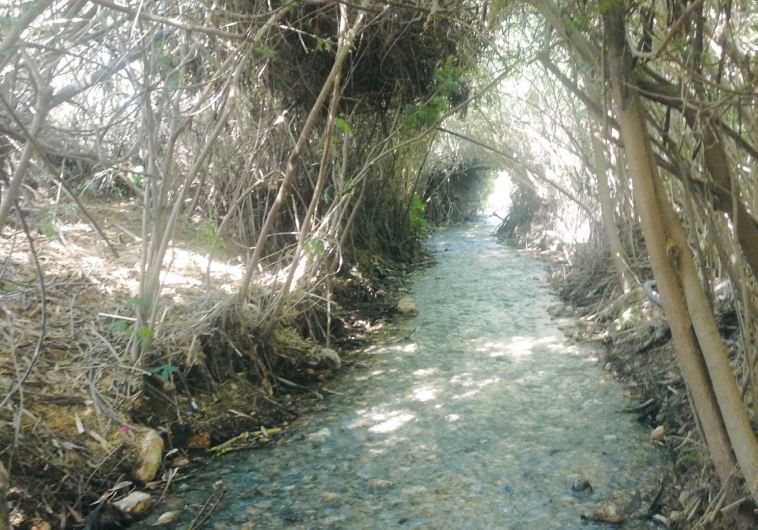 Where to eat
Unfortunately, there are not many quality restaurants in the valley region open on weekends. But every region has at least one really good one, and in this case it is the long-standing restaurant Dag-Dagan.Located in a 90-year-old building that was originally the first cowshed in Kibbutz Heftziba, the restaurant was converted into a restaurant 20 years ago. And then 10 years ago, kibbutz members Keren and Gili took over the management and upgraded it. Gili is the chef and Keren is the manager/waitress.The unusual name of the restaurant, which is an amusing play on words in Hebrew and apparently draws quite a few jokes from patrons, was chosen due to the fact that the restaurant is surrounded by fishponds and grain fields. The eclectic menu includes meat, fish, pasta and dairy dishes.
Hours: Monday through Thursday, 12 noon to 3:30 and 7 to 10:30 p.m.; Friday and Saturday, 12 noon to 10:30 p.m.Translated by Hannah Hochner.