After a 13-hour trip, we finally reached South Africa. I then experienced endless queues and the inefficiency of the immigration police during my nine-hour layover in Johannesburg before boarded my connecting flight on South African Airways headed to Cape Town, recently ranked by BuzzFeed as the 12th most beautiful place in the world.It was 32° and summery when we landed. Upon arrival we immediately pulled our flip-flops, shorts and sunscreen out of our suitcase and our transformation from wintery Israel was complete. We rented a car, which we drove around the country for a fascinating 10 days – but it's not easy deciding where to start when you have so little time and so many amazing attractions to choose from.
Upon awakening the first morning we peered out of our hotel-room window, and the impressive geographical wonder – Table Mountain – stood before us in all its glory. The sky was cloudless and blue, and we could clearly see the details of the mountain. Right away we ordered tickets online so we wouldn't have to stand in line at the site. We drove to the site and gave a few rands (always good to have a few small bills at the ready) to the "guard" who would watch over our car while we were out touring. We took the cable car up to the top and the view was breathtaking.After spending an hour on top of Table Mountain looking out at the impressive beauty of Cape Town, we continued to Hout Bay, which we found easily by using Waze (be warned that Internet usage costs can be extraordinarily high in South Africa). From there a small boat took us to nearby Seal Island, where we watched hundreds of plump seals happily sunning themselves on this tiny island.Returning to the port we had an incredible lunch and hurried off to the Cape of Good Hope, on one of the most beautiful roads in the world: M6. This road overlooks the Atlantic Ocean from Hout Bay, and passes by a natural reserve where happy baboons of all different sizes jump along the road. Of course, we stopped our car on the side of the road so we could take a few pictures of these heartwarming creatures.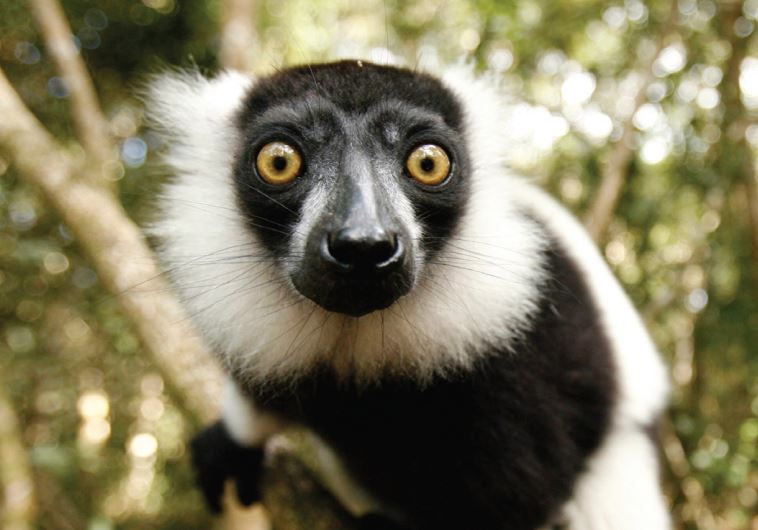 I remember reading about the Cape of Good Hope when I was a child, when I would eagerly consume stories about Bartolomeu Dias and Vasco da Gama, the Portuguese explorers who sailed to India. As we passed by this rocky headland, just south of Cape Town, I tried to imagine Dias's fleet passing by there in the 15th century as they dreamt for weeks and months of reaching India and the spices for which they so deeply yearned.The Portuguese sailors would be out on the waters for more than a year, and once they passed the cape, they wouldn't see dry land again for many months. This is the spot where the Atlantic and Indian oceans meet, and the winds here are fierce and the sights wild – an unforgettable experience.On our way back to Cape Town, we stopped for a tour of Simon's Town, some 450 km. south of the big city, where we came upon a colony of penguins, which are quite eccentric animals. I was so surprised to see them and had always imagined that one needed to go on a trip to Antarctica to see wild penguins. It's a pretty incredible experience to watch them from so close. I tried hard to figure out what they were looking at up in the sky, but I could not solve the riddle.THE NEXT day, we went to visit the Garden Route, also 450 km. from Cape Town. We didn't bring a guide with us, but we weren't worried about our personal safety.In fact, it felt just like any other outing we've taken over the years in Europe. Another option for a trip to South Africa is flying from Johannesburg to Port Elizabeth and then driving westward. The roads there are long and winding – there's no highway; the road has no dividing fence in the middle and is crowded with trucks. When driving there, you need to plan well to make sure you don't run out of gasoline, water and food since there are long stretches without rest stops. I recommend driving there during daylight hours only.One of the best places to stop along this route is Mossel Bay, a quaint little town along the Garden Route.Another pleasant place to visit is Plettenberg Bay, which takes you along 160 kilometers of pure beauty and gorgeous scenery. There are green hills that mesh beautifully with the wild African landscape. Upon reaching Plettenberg Bay, we were hosted at the home of Chirill, a lovely South African widow who was married to an affluent Cypriot man. Chirill transformed her home into a luxury bed-and-breakfast where she spoils guests with delicious meals, which include scrumptious dishes of fat fish for only NIS 25 a plate.The amazing dishes you can eat here give new value to money. The Robberg Nature Reserve in Plettenberg Bay has wonderful walking trails, where you can see unique geological formations and watch as the waves crash along the cliffs. Make sure to bring good walking shoes if you want to walk around the reserve.In nearby Knysna, we were able to feed elephants and caress giraffes. Although a bit touristy, it was fun watching the monkeys in Monkey Land in the eastern part of the city and the scary animals at Jacuni. (Make sure not to go in the middle of the day during the hottest hours, because the animals will all be sleeping out of sight in the shade.) The most worthwhile attraction in the city is the Plettenberg Game Reserve, where you'll be able to watch safari animals for two or three hours while you sit safely inside your jeep.The next morning, our first stop was Franschhoek, which in Dutch means French Corner – named after the Huguenots who settled the area in the 17th century.In this romantic town, guests will find nice restaurants with plenty of good wine. We decided to stay at Le Franschhoek Hotel & Spa for only NIS 300 a night (I wish we could have stayed a week). We went into town for dinner at a restaurant called Kalifi, where we had a fantastic meal and drank some unforgettable wine from the Leopard Leap Winery. The friendly hostess welcomed us warmly and we tasted 10 different wines, each of which was better than the next. A good bottle of wine costs only NIS 10 to NIS 12 so I wanted to take a whole carton of wine home with me, but in the end I had to restrict myself to only two bottles.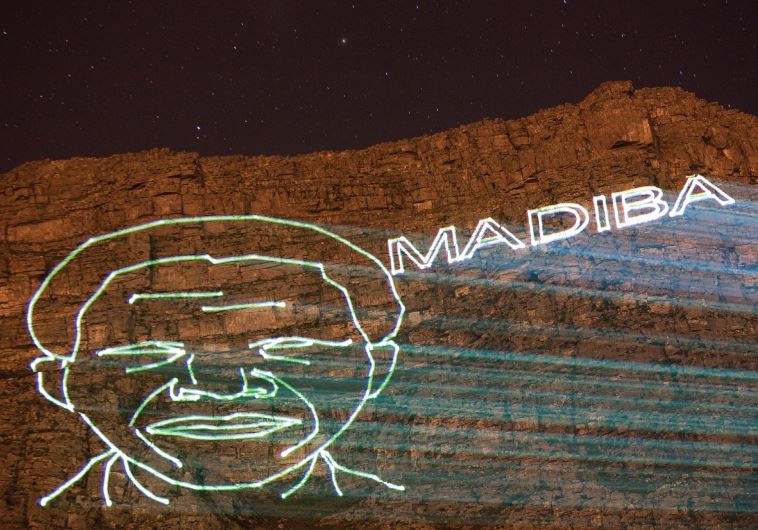 ANOTHER CITY that should definitely not be missed is Stellenbosch, a university town with tree-lined streets.Thousands of students ride on their skateboards to classes and spend their free time at cafes and bars.Then we got back into our car and 45 minutes later we found ourselves back in Cape Town for an evening of action at the Waterfront, the port where you can find a large variety of restaurants, a Ferris wheel, yachts and boats, artistic performances and a shopping mall.There's enough activity there to last all day and night.There's the Green Square Market in the center of Cape Town where you can buy handmade artwork made by locals. You can actually feel the intense pace of the city while walking through the market. We sat at a pleasant café and ordered margaritas for NIS 10 each and were content to forget about the world for a while.We decided to go out to a fantastic dessert place called Planet for our farewell outing. It's located at the Mount Nelson Hotel, a colonial-style building that takes you back in time to the "glory" days when rich white immigrants were still in power. Visitors who are not staying at the hotel are also welcome to pop in to look around. Apparently, this restaurant is popular among celebrities, who enjoy being treated to luxurious meals, so we decided to treat ourselves too. Indeed, the service was excellent and it was also a fantastic gastronomic experience. There was live contemporary piano music being played in the background and we paid under NIS 400 for the entire evening, including the wine.During my 10-day visit to post-Nelson Mandela South Africa, I couldn't help but notice the difference between this country now and how it was under Apartheid. It's been 22 years since Mandela was elected as South Africa's first black president, and yet the society there is still highly segregated. Officially, blacks have full rights, but as we saw when we went to stroll around Campos Bay, white people were drinking cocktails in the gourmet restaurant overlooking the bay while large black families picnicked across the street on the grass.Most of the hard labor and blue-collar jobs are done by blacks in South Africa, but when we spoke with people during our trip, they seemed pretty happy with their lives. Or was this just a show for us tourists? Hard to know. On the surface, the relationship between blacks and whites seems relatively harmonious. However, friends of mine who've lived there for many years say that many Jews are now leaving for Israel since they believe South Africa is a powder keg that's about to explode. They are abandoning mansions surrounded by high walls with ocean views for small three-bedroom apartments in Rishon Lezion. As a tourist, I didn't really feel the tension, but the numbers of people leaving South Africa tell a different story. They say that in ten years' time, South Africa will be completely changed.Nelson Mandela always managed to stay positive. Let's hope he wasn't wrong.
Translated by Hannah Hochner.