In Northern Iraq, the Islamic State has taken on a new business venture: selling souvenirs. Visitors to the city of Mosul can now take home cheap ISIS memorabilia from their trip. Images appearing on Arabic social media on Sunday showed a souvenir shop filled with standard tourist paraphernalia such as ISIS flags, "Jihadi-John" hats as well as t-shirts and bags emblazoned with the now infamous ISIS symbol.
To complete the look, tourists can also purchase AK47 assault riffles, sniper scopes, ammunition belts, bullets and daggers. Additionally, sitting amongst the various gun accessories, the store also has available an ISIS style execution sword as seen in various ISIS beheading videos.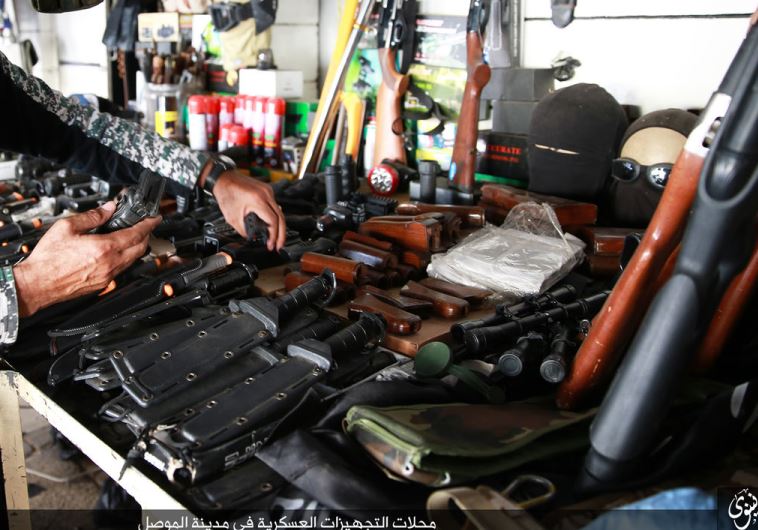 Mosul, Iraq's second largest city, came under ISIS control in the summer of 2014. So far no government or Shi'ite paramilitary ground forces have attempted to retake the city, though air-strikes by US-led coalition warplanes have hit positions and strategic assets held by the Islamic State near the city.
cnxps.cmd.push(function () { cnxps({ playerId: '36af7c51-0caf-4741-9824-2c941fc6c17b' }).render('4c4d856e0e6f4e3d808bbc1715e132f6'); });