Photographs by Vinyola
A new street exhibit opened on Monday featuring 13 giant three dimensional works of art on the sidewalks in downtown Jerusalem.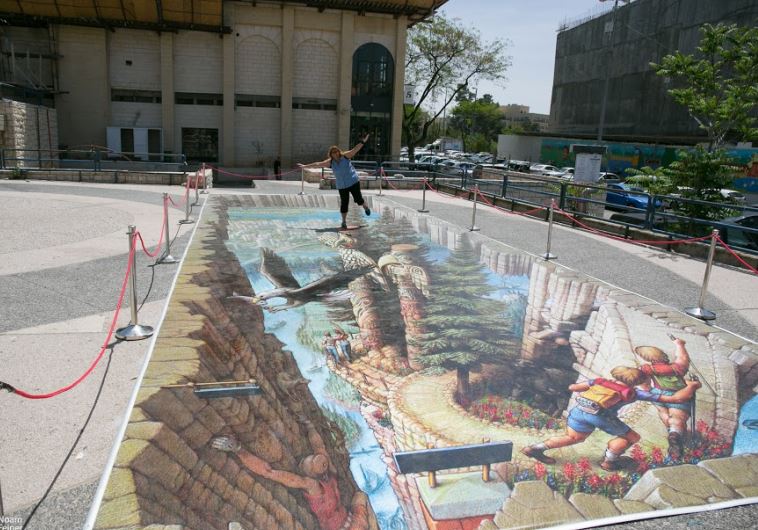 The exhibit entitled, "Point of View," was opened to the public in time for the rise in Jerusalem tourism in honor of the Passover holiday.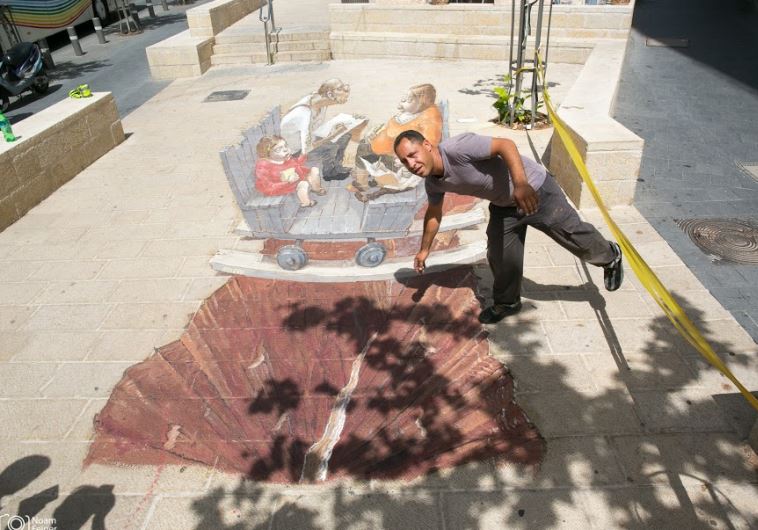 The unique visual experience that was two years in the making gives viewers the feeling of falling into a crater, fighting off a dinosaur, or climbing mountains with the innovative and distinct artistic composition.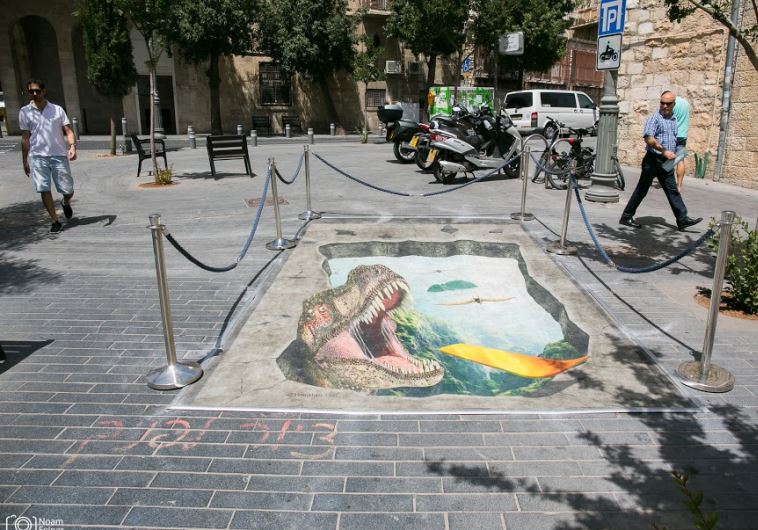 The exhibit was initiated by Eden - the Central Jerusalem Development Company. Eden's Business Development Manager Hillel Shachar led the project. "Everyone in every age group can connect to the optical illusion exhibition in their own way," Shachar said. "It's a free exhibit, open to the public, which includes 13 impressive works of art which are just waiting for visitors to interact with over the intermediate days of Passover. This is an experience that the Eden Company is proud to lead and be a partner in," he added.The "Point of View - floor drawings from a different angle" exhibit is the latest in a collection of community, culture and art activities that have taken place in Jerusalem in recent years.