Located in the heart of Tel Aviv on Lilinbloom St. and next to Rothschild Boulevard, Lily & Bloom's (talk about word play!) Bauhaus style building has been turned into a stunning boutique hotel. The main features of this beautiful hotel remain the same, while new touches to its finish make for a beautiful interior. It is steeped in history too – back in the 1930s the building originally served as the largest bank branch in Tel Aviv.
Bright lights, big city
As I mentioned before, the hotel's prime location in the middle of the lively city center is one big bonus. So, you will be able to find everything you need and more – from fabulous restaurants (You're spoilt for choice. The hotel also features a great restaurant) to cool shopping centers, such as the nearby Shuk Hacarmel and Shuk Rothschild Allenby. Plus, it's an easy 15 minute walk to the beach. So, in case you were wondering, being bored is not an option. Go and navigate the city in a way that you probably haven't done before (parking problems and stuff). Hmm, of course, assuming you're not Tel Avivian. Still not convinced? Well, wait until I'll start talking about the hotel itself.
We need to talk about the rooms…
There are 37 comfortable rooms (no suits), all boasting chic, modern furniture, and well equipped with contemporary touches like plasma TVs, air conditioning, mini bar (two complementary soft drinks and a bottle of water) and coffee machines. The sheets and bed are both super comfy- we had such a good night's sleep. The bathrooms include rain-head showers and are stocked with Sabon's lavish products – me like! Not to mention, the most important thing (according to me), slippers and bath robes – the ultimate pampering experience. Seriously! Slippers and bath robes are a huge must-have.
I'm hungry – What's there to eat?
The beautiful lobby is also the hotel's dining room, and is designed impeccably. Pay close attention to the beautiful art around, some of the pictures are prints of old Israeli stamps – how cool is that, right? There are also artifacts by local artists for sale. As for breakfast, it is just as stylish and includes eggs, anyway you like them, juice, coffee, fruit, fresh pastries, salads and different kinds of cheeses. A sort of an Israeli buffet breakfast, but in boutique portions. You can call it a boutique breakfast (wink, wink). Oh, and just so you know, they do afternoon tea, too. Yep! There's also coffee, no extra charge. Also yummy.
What's hot?
You can hang out in the stylish lobby (which runs Happy Hour, meaning a free glass of Cava and some snacks between 6pm and 8pm every day for guests) or at the outdoor terrace on the 4th floor.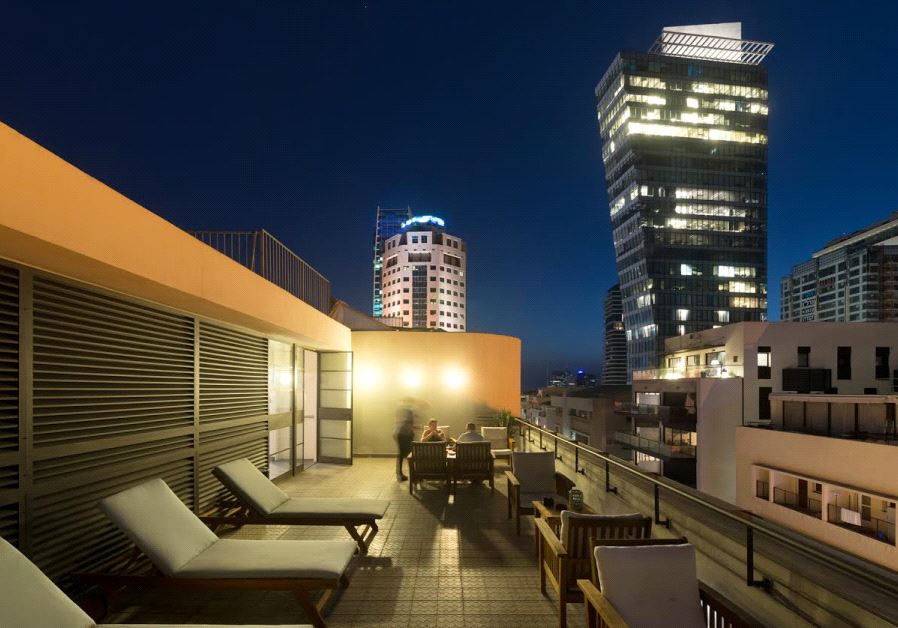 What else?
Check-in/out times: 3pm/ 11am.Swimming pool: no.Spa: no.Dogs welcome: no.Wifi: yes, free throughout the hotel.Perfect for: business men/woman, couples who are looking for a romantic getaway, and of course, for enthusiastic tourists. Book it: 48 Lilinbloom St. Tel Aviv, 072-248-4848, Lilyandbloom.com.
The writer was a guest of the hotel.