Three soldiers and a Border Police officer were wounded in a Palestinian vehicular- ramming attack near the Tapuah junction in the West Bank Tuesday morning.A colonel and a lieutenant- colonel from the IDF Engineering Corps were among the injured. They were in the area on foot to examine altering the infrastructure at the junction as part of wider steps to beef up security.

Jerusalem Post staff contributed to this report.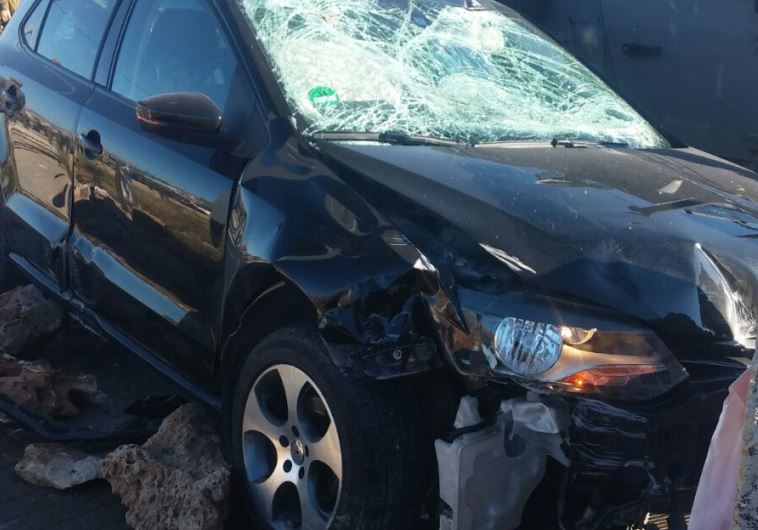 Paramedics treated one of the wounded for moderate injuries in the head and stomach.Three other victims were treated for light wounds.They all were evacuated to Rabin Medical Center – Beilinson Campus in Petah Tikva.A Palestinian driver ran down the four, before being shot and wounded by a soldier.He was taken to the hospital for treatment.A school bus full of children passed through the junction at the time of the attack, and the Samaria Regional Council provided psychological treatment for the students and teachers.The attack comes on the heels of another day of violence on Monday.A Palestinian terrorist on Monday afternoon stabbed to death Israeli soldier Ziv Mizrahi at a Dor Alon gas station along Route 443 in the West Bank, a main artery that leads to Jerusalem. Two others were lightly wounded in the attack.Another soldier at the gas station immediately shot and killed the Palestinian.In another incident on Monday morning, two teenage Palestinian girls were shot moments after stabbing a 70-year-old Arab man in the head with scissors in downtown Jerusalem.