Rabbi Michael "Miki" Mark, 48, a father of 10 and the director-general of the Otniel Yeshiva was killed Friday by a Palestinian gunmen as he drove on Route 60 in the South Hebron Hills.His wife and two of his children, ages 14 and 15 were wounded in the incident that occurred near the Aduraim Junction.The junction is located just 15 kilometers down the road from the Kiryat Arba settlement, where a Palestinian terrorist infiltrated a home and stabbed to death Hallel Yaffa Ariel, 13, on Thursday morning.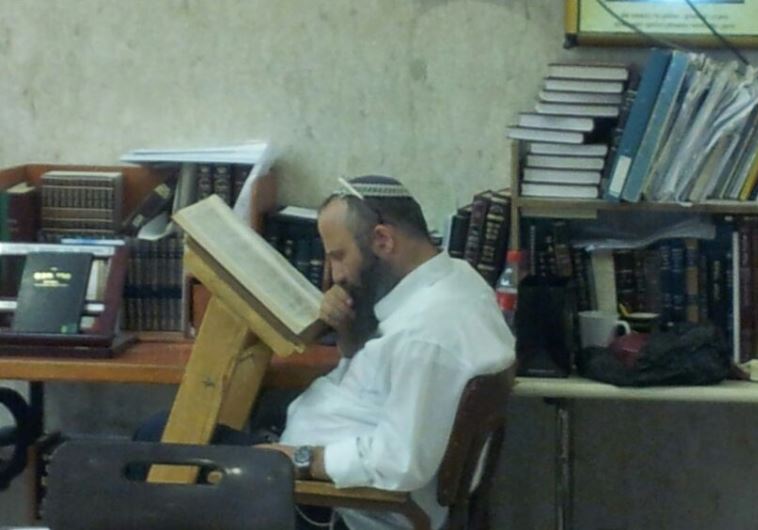 Victim Micheal "Micker" Mark, killed on Route 60 (Credit: ITZIK COHEN /MOUNT HEBRON SPOKESMAN)In Friday's incident, the rain of bullets against the vehicle caused it to overturn. Paramedics who arrived at the scene found Mark in the upside down vehicle, while the other passengers had been managed to exit the car. Magen David Adom paramedic Zaki Yahav said that it was a "very difficult" scene. Mark "was trapped inside" with gunshot wounds and other injuries form the accident. He didn't have a pulse and he wasn't breathing. "We tried to resuscitate him," said Zahav, but it was not possible they declared him dead at the scene.Magen David Adom reported that Mark's wife, in her 40s has been evacuated while sedated and intubated, and rushed to the Hadassah Medical Center in Ein Karem in serious condition. His daughter, 14, sustained with a gun shot wound to her stomach is in serious condition and his son, 15, was lightly wounded.Doctors in the hospitals trauma unit are treating the family.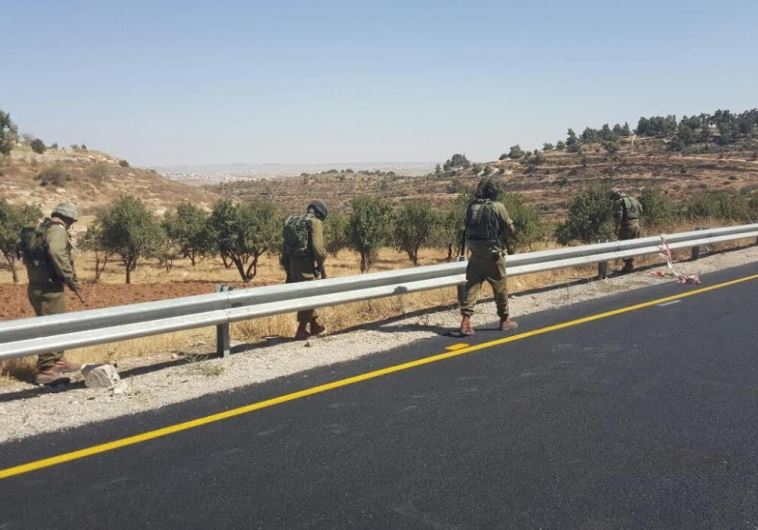 Soldiers searching for the shooter on Route 60 (Credit: IDF SPOKESMAN'S OFFICE) President Reuven Rivlin sent his condolences to the Mark family. "I join in the prayers being said now across Israel for the full recovery of the family's mother and children," Rivlin said."Miki, who was the director of the Hesder Yeshiva (Torah college) in Otniel, saw the school as his life's project and one of the most important projects in Israeli society."The Yeshiva in Otniel has known sad times, and to our sorrow the list of its alumni who have fallen in Israel's conflicts is long," said Rivlin in reference to the 2002 attack in which two Palestinians infiltrated the building and killed four students. Earlier on Friday, IDF Chief of Staff Lt.-Gen. Gadi Eisenkot visited Kiryat Arba with OC Central Command, Maj.-Gen. Roni Nume, and Judea and Samaria Division Commander, Brig.-Gen. Lior Carmeli. During the tour, Eisenkot received a security briefing from Judea Brigade Commander, Col. Yair Ben Ezra, and other senior commanders in the sector.Since September 2015 to now, 40 people have been killed and 430 injured in a series of Palestinian attacks.

Doctors in the hospitals trauma unit are treating the family.