A new edition of Adolf Hitler's antisemitic manifesto
Mein Kampf
has once again become a bestseller in German bookstores,
the BBC reported Tuesday.

Over 85,000 copies have been sold since its re-release last year, with publisher Andreas Wirsching telling the the British broadcaster that "the figures have overwhelmed us." The new copies, set for a sixth print run, include critical notes by scholars. The book also features a plain white cover due to German laws banning Nazi-era symbols such as the swastika. Meanwhile, Jewish groups in Germany have denounced the inflammatory book, which sold
4,000 copies
during its first print run at the beginning of 2016.
Mein Kampf
[My Struggle in German] was first published in 1925, eight years before Hitler rose to power. At the time, the infamous text became wildly successful, selling 12 million copies in Germany before the end of World War II, according to Reuters.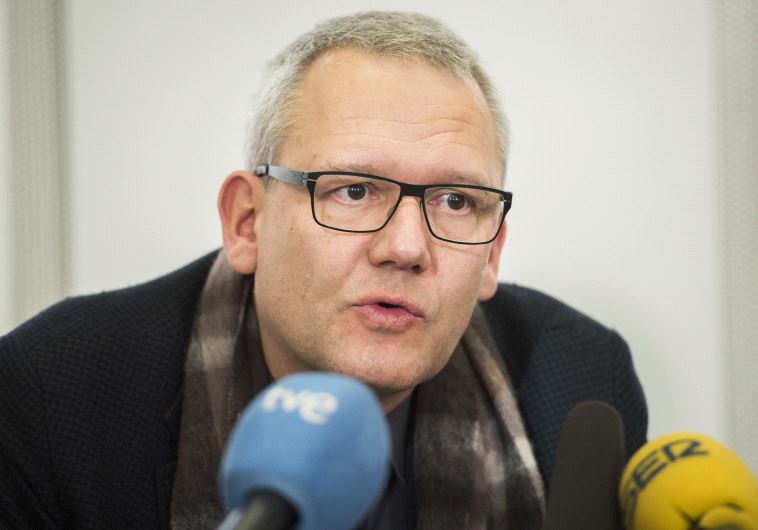 The Munich-based publishing house Institute of Contemporary History (IfZ) had decided to place the anti-Jewish screed back on the market after its 70-year copywrite expired on January 1, 2016, allowing it to be published in the country for the first time since the late 1940s.IfZ director Wirsching later told German news agency DPA that he was hopeful talented educators would use the book as a warning against "repeating the absurd 1950s discussion, when people said 'it was all Hitler's fault.'"He added that the the scholarly edition was a way to preempt any Nazi sympathizers from releasing
Mein Kampf
without its critical annotations."It would be irresponsible to just let this text spread arbitrarily," he told DPA.