Judging by her appearance and her vocal delivery, you wouldn't think Liora Itzhak would need any time at all to come to grips with the Indian psyche, but that wasn't the case. Despite being the daughter of a couple who hail from the subcontinent, the 41-year-old Lod-born singer initially found herself somewhat at sea when she relocated to India at the tender age of 16."It took me quite a while to get used to India," she says. "It also took me a while to get readjusted to Israel when I came back eight years later."Itzhak will demonstrate just how well she has returned to the local fold, without forsaking her Indian roots, when she performs at the Inbal Center in Tel Aviv on October 22 (8:30 p.m.).
In fact, Itzhak has gone one better by marrying the cultures and music of her birth country and her ancestral homeland in her oeuvre."When I came back to Israel, I went through a transitional phase of getting used to being back here. So I began to get involved in all kinds of collaborations with other artists."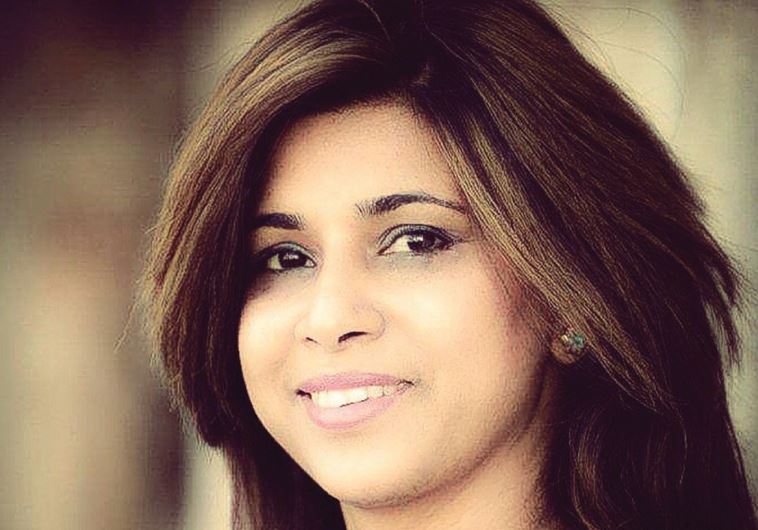 Over time, Itzhak joined forces with many of the leading lights of the local ethnic, pop and rock scene, including high energy brass, funk, jazz, anything- goes gang Marsh Dondurma, hip-hop-funk outfit Hadag Nahash, internationally renowned world music star Idan Raichel and veteran Mediterranean- style singer Yoav Itzchak (no relation), who also delves into Indian material.Itzhak did not exactly take the radio waves by storm when she got back here. In her own words, she kept her music on "a back burner" for quite some time. Now a mother of two, she upped her public profile ante only around 18 months ago, when her beguiling rendition of Israeli songbook nugget "Pizmon Layakinton" (Song for the Hyacinth), whose lyrics were written by celebrated writer Lea Goldberg in the late 1930s, gained significant radio airtime on Galgalatz."That brought me a lot of media coverage," Itzhak recalls. "Thanks to that song I made it into the limelight."That also prompted Itzhak to set the wheels in motion with regard to putting out a new CD. She clearly imbibed a patient life ethos from her parents and during her eight-year sojourn in India, and was willing to wait as long as it took, until she was sure she was fully ready to take the plunge."I have been working on the CD for the past year and a half, together with [musician and producer] Amitai Pariente," she says. "The show at the Inbal Center is a sort of prelaunch show. It will be a personal show. We will play some of the songs that will be on the CD and other stuff."Itzhak is a firm believer in taking one step at a time. "We are really busy getting reading for the concert at the Inbal Center right now, and we'll start working in a recording studio after that," she explains.The singer says not only did she want to make sure that everything was in place – artistically and emotionally – before getting down to the nitty-gritty of the new album, but she was determined to offer the Israeli public something fresh."I wanted to bring something new to Israeli culture, to Israeli music," she declares. "That's what I do with the Indian music. The lyrics are, of course, in Hebrew, but I do all sorts of lovely fusions. I sat with Amitai and we considered how to combine the Indian and Israeli elements."Itzhak then proceeded to demonstrate the seamless binational cultural synergy she has developed over the years by singing part of her enchanting version of "Pizmon Layakinton."Although Israel and India may not be too close in terms of their cultural roots, Itzhak clearly lives comfortably in both worlds, and her undulating delivery of the perennial Israeli favorite, with both Hindi and Hebrew lyrics, sounded a natural fit.When we spoke, last week, Itzhak was pumped up for the Inbal Center show and was also excited about her impending juncture with the political and diplomatic top brass of the two countries in which she has resided to date."The president of India [Pranab Mukherjee] is coming to Israel for the first time, and there is a state ceremony in Jerusalem with the Israeli president, and I have been given the honor of singing at the event," she says, noting that the musical program for the stately affair was due to include "Pizmon Layakinton" as well as an Indian- inflected rendition of Arik Einstein's hit "Ani Ve'ata" (You and I) and a classical Indian song."I am very excited about that," she declares. "I feel that things are really going well for me now. All sorts of things are opening up for me."Growing up with Indian-born parents, Itzhak was no stranger to Indian material from the word go."My father would play Indian songs on the radio, all the hits," she recalls, adding that her dad helped her move right along toward her current career path. "When I was six he sent me to a teacher to learn Indian classical music.I learned to play the harmonium and a little bit on the sitar, but it was mainly singing. So when I got to India, it was all natural to me."Itzhak also took in the contemporary pop and rock sounds of her childhood and youth, although it was Indian music that caught her imagination."I heard pop and disco, but I was mostly interested in Indian music," she says. Itzhak took her art as far as she could go with it here, and at the age of 16 made the brave decision to deepen her knowledge of the art form in its natural milieu."It wasn't easy for me there," she recalls. "I was so young. I lived like an Indian. I missed my parents and I slept on the floor, and there wasn't always electricity or an indoor water supply, but I studied with some great teachers."The youngster must have paid her dues and made good progress, as after a while she found herself well set in the Bollywood movie industry and sang songs for numerous movies."In addition to my classical Indian music studies, I sang with the best singers around, on the Bollywood scene," she notes proudly. "I gained a lot of experience, and that's what I came back to Israel with."The fruits of Itzhak's slow-burner approach will be on show at the Inbal Center on October 22, and thereafter on CD.
For tickets and more information: (03) 517-3711