More than two dozen vehicles and homes in Arab enclaves of east Jerusalem and the northern Galilee were vandalized early Tuesday morning in a spate of nationalistically motivated, so-called "price-tag attacks."Generally associated with Jewish fundamentalist settler youth, price-tag attacks are acts of vandalism or arson that target Palestinians, Israeli Arabs, left-wing Israeli Jews, or Israeli security forces who hinder settlement activity.According to police in the capital, approximately 20 vehicles had their tires slashed and were spray-painted with graffiti along the border separating the ultra-Orthodox neighborhood of Ramat Shlomo and the Arab neighborhood of Shuafat.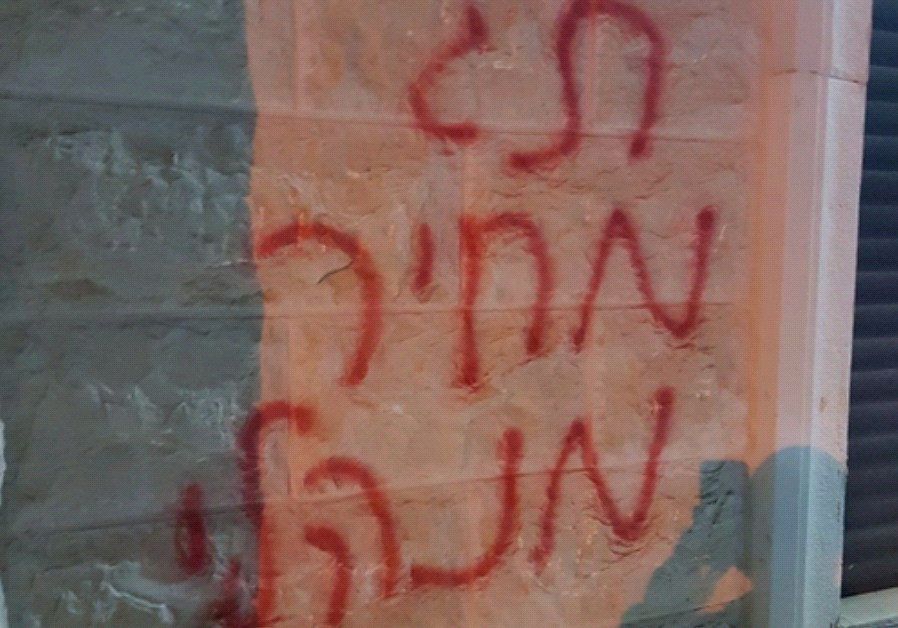 Administrative detention involves expedited judicial proceedings without standard trial and evidentiary procedures, a practice that Israel is often criticized for in its detention of Palestinians suspected of terrorism.Police spokesman Micky Rosenfeld said police opened dual investigations into the vandalism and sent forensics teams to Jerusalem and Na'ura to gather evidence. "Police are investigating the two incidents separately and looking for suspects who could have been involved in the North, as well as Jerusalem," he said."All directions are being looked into, including the possibility that it was a criminal incident with nationalistic motives."In July of 2015, former defense minister Moshe Ya'alon signed two controversial decrees ordering the administrative detention of far-right youth leaders Meir Ettinger and Evyatar Slonim for their suspected involvement in an arson attack that killed an infant in the West Bank village of Duma.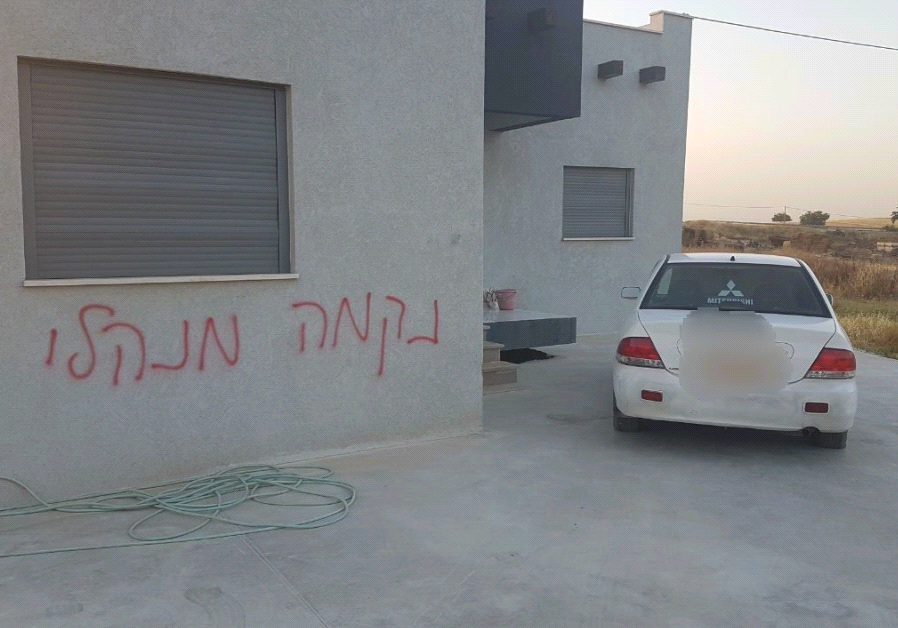 Each administrative detention order allows the Shin Bet (Israel Security Agency) to keep suspects in custody for up to six months without a trial, after which a judge can decide to renew the order for several months more, pending the ongoing investigation.Ettinger is currently banned from the West Bank and Jerusalem, and will have to check in every night at a specific court-approved residence, according to a spokesman for Honenu, the right-wing organization that provided him with legal assistance.Ettinger was also banned from contacting 92 suspected extremists whose names were collected by police and Shin Bet.During a spike of similar attacks in 2014, Shin Bet said the price-tag phenomenon was the handiwork of about 100 individuals from the Yitzhar settlement and other nearby outposts in the West Bank. The last suspected price-tag attack occurred in April, when a Palestinian vehicle was set on fire in the West Bank village of Huwara south of Nablus.The IDF, Shin Bet and Border Police conducted a joint operation in the West Bank, capturing 15 wanted Palestinian suspects overnight.At least 12 of the suspects were detained on the charge of being involved in terrorist activities, while the rest were arrested for violently disrupting the public order.The suspects were taken to a nearby facility for questioning.
In the Arab village of Na'ura south of Nazareth, at least eight cars had their tires slashed and several homes were defaced. The words "Price Tag," "Administrative Price Tag" and "Administrative Revenge" were spray-painted in black Hebrew letters on several of the vehicles and homes.