About two hundred people gathered in a show of support and solidarity with Israel after a spate of recent, deadly attacks on Jews.The rally was held across the street from the Consulate General of Israel in New York on Thursday (October 15).The large crowd chanted, "We stand with Israel", waved Israeli flags and held signs reading "Israel we are with you."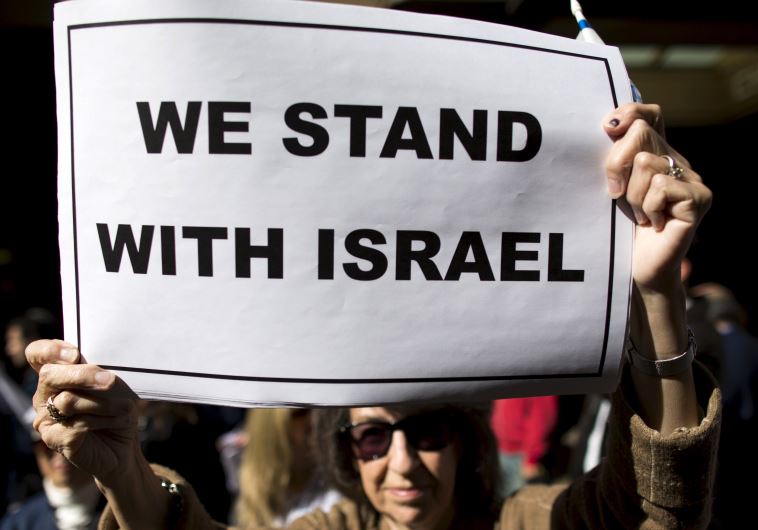 "Jews are being murdered because they are Jews in Israel. And this is the time to cry out and say enough is enough is enough. And those who are silent like our own government that is much too silent, the governments of the world, silence is complicity," said Rabbi Avi Weiss who organized the rally on behalf of the Coalition for Jewish Concerns-AMCHA.Talia Friedman said, "For me it's about showing solidarity with Israel and the people who are under terrorist attacks, to show solidarity. Especially in New York where we understand what it's like to be a victim of terror. We are here to say we are sorry for what you are going through and we hope there is a peaceful resolution."Thirty-two Palestinians and seven Israelis have been killed in the past two weeks of bloodshed. The Palestinian dead include 10 knife-wielding assailants, police said, as well as children and protesters shot in violent demonstrations. Many people in the group denounced what they called biased reporting about the violence in Israel."A terrorist is a terrorist, whether it's a terrorist who is flying a plane into the World Trade Center or whether it's somebody walking up to somebody else and putting a screwdriver into them, or a knife, or some other instrument, really just because of who they are. That's terrorism and that needs to be reported exactly the same way. Here in the US, if we were to report on the current activities going on in Israel the way we did back on September 11, the way it would look would be a bunch of terrorists were hurt flying into the Trade Center," said Joshua Feldman.The US suggested Israel may have used excessive force to confront Palestinian stabbings.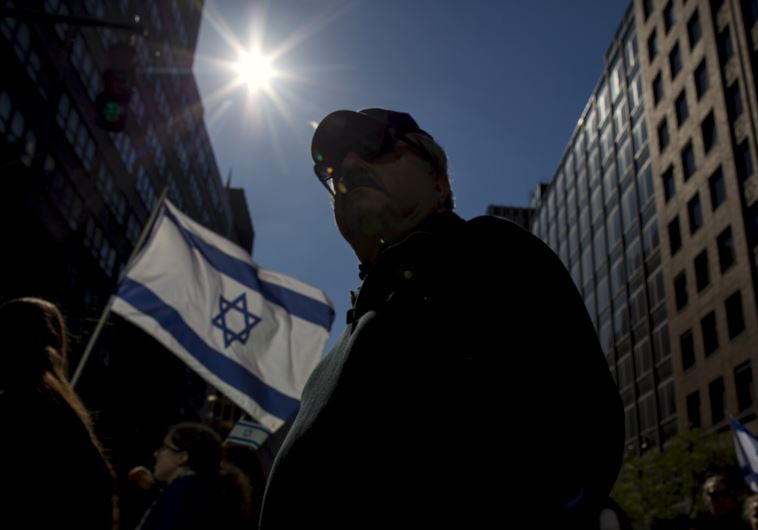 Prime Minister Benjamin Netanyahu said Israel was using legitimate force and any other country would do the same to deal with "people wielding knives, meat cleavers, axes, trying to kill people on their streets".Defense Minister Moshe Yaalon accused Washington of "misreading" the Israeli-Palestinian conflict, saying shooting knife-wielding Palestinians was self-defense. Public Security Minister Gilad Erdan called the US remarks "foolish".Rabbi Weiss said, "I would like to see the president himself speak out much more often and with much more force about the horror of American citizens. Rabbi Henkin, who was murdered, he was driving in his car with his wife, he is an American citizen. I don't feel, I don't feel that sense of pain coming from the White House. And I don't feel it from a block away, from the United Nations. The world is silent."The violence has been triggered in part by Palestinians' anger over what they see as increased Jewish encroachment on Jerusalem's al-Aqsa mosque compound, which is Islam's holiest site outside Saudi Arabia and is also revered by Jews as the location of two destroyed biblical Jewish temples.