Judea and Samaria District Police together with army infantry units uncovered counterfeit IDF uniforms and firearms during overnight counterterrorism raids in the West Bank between Saturday and Sunday.In one raid that was held in Beit Umar, a village near Hebron, police officers and IDF soldiers, together with the Shin Bet (Israel Security Agency), found two handguns, one of which was homemade and the second factory made, as well as ammunition, two radio devices and army uniforms that could have been used to carry out attacks.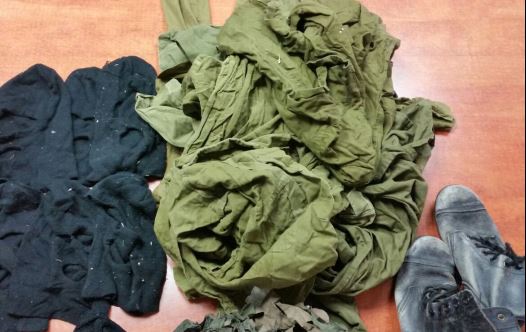 The operation was joined by soldiers from the Shimshon Battalion of the army's Kfir Brigade."We arrested a Palestinian man and took him in for questioning," a police spokesman said.Security forces also launched an arms raid in Al-Aroub, southwest of Bethlehem, seizing firearms.In another raid, Judea and Samaria police and the IDF entered a home in Yatta, near Hebron, carrying out a weapons search following intelligence that led security forces to suspect that guns were hidden at the address. Police reported capturing handguns, 5.56 mm. rifles, ammunition and rifle parts. Security forces arrested one suspect and took him for questioning at the Hebron police station.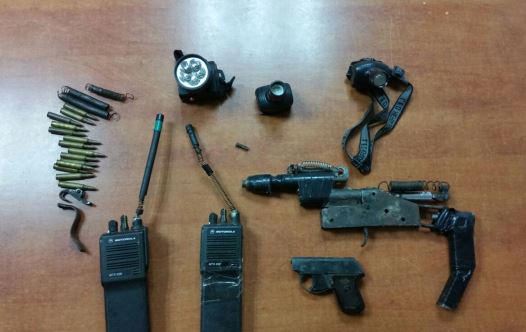 A third security suspect was arrested in Ni'lin, southwest of Bethlehem.The army said none of the suspects have affiliations to established Palestinian terrorist groups, describing them as allegedly involved in unorganized terrorism and violence against civilians and security forces.In a separate security operation held overnight between Friday and Saturday police units from the Binyamin station set up a checkpoint on Route 60. Officers stopped and searched a Palestinian taxi, finding four magazine clips filled with 5.56 mm. bullets inside.Two east Jerusalem residents and a Palestinian resident of Kalandiya were arrested in the car and taken for questioning.