A wide-scale operation may be needed to counter the recent wave of deadly terror attacks against Israelis, said Minister of Intelligence Israel Katz on Sunday."We will toughen our measures against the Palestinians," he said speaking to Army Radio. "There could be a need for another Operation Defensive Shield."Operation Defensive Shield was a large military operation in Judea and Samaria in 2002, in response to the suicide attacks of the second intifada, with incursions into Ramallah, Tulkarm, Kalkilya, Bethlehem, Jenin and Nablus. The IDF put then-PLO chairman Yasser Arafat's presidential compound in Ramallah, the Mukata, under siege and enforced strict curfews for Palestinians.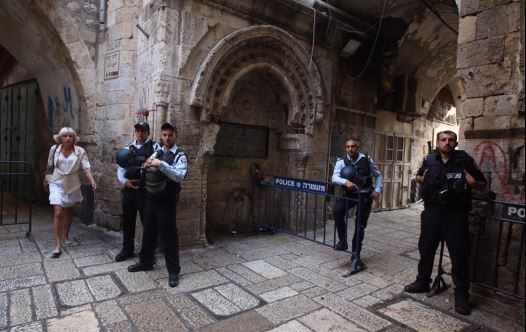 (Picture: Marc Israel Sallem)A Police spokeswoman said the victim was taken to hospital in moderate condition and that police"saw the terrorist holding a knife, shot and neutralized him."Sunday's attack comes less than 12 hours after a
Palestinian terrorist murdered two Jewish men
and wounded a mother and her son in the Old City of Jerusalem in a stabbing and shooting spree Saturday night. The suspect was shot dead following the attack. The victims were Rabbi Nehemia Lavie, 41, an Old City resident who worked at the Ateret Cohanim Yeshiva, near the place he was killed, and Aharon Benita from Beitar Illit.The toddler's mother, 22, was in critical condition.Hamas lauded Saturday's Old City killer as a "hero."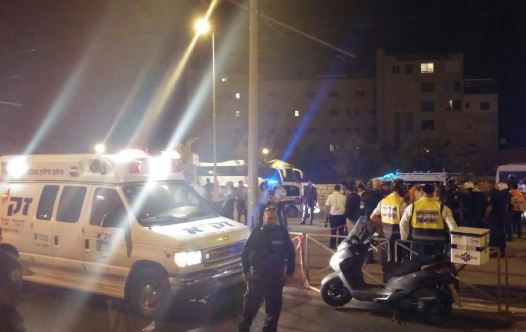 (Picture: Marc Israel Sallem)On Thursday night, a Palestinian gunman
shot dead two Israeli parents
in a shooting attack on their vehicle in Samaria, between Elon Moreh and Itamar. Four of their young children survived the attack without injury and were rescued by emergency responders from the bullet-ridden vehicle.Magen David Adom paramedics and IDF units pulled the children out of the car near the Palestinian village of Beit Furik, and paramedics declared their parents, Eitam and Na'ama Henkin, dead on the scene after failing to detect vital signs.An undisclosed number of suspects were arrested on late Friday night raids in Nablus, on suspicion of being linked to the murder of Eitam and Na'ama Henkin.
Reuters, Daniel K. Eisenbud, Lahav Harkov and Yaakov Lappin contributed to this report.
Access to the Old City was limited on Sunday morning following multiple terrorist attacks in Jerusalem, according to the Police spokespersons unit. Only residents, tourists, business owners and students living in the Old City will be granted access to Jerusalem's Old City over the next two days. Access for Muslim worshipers to the Temple Mount was also restricted to men above the age of 50 with no age limit set for women. The ordnance comes after a string of violent terrorist attacks in the West Bank and Jerusalem, further destabilizing frayed relations between Palestinians and Israelis. An Israeli teenager was stabbed in at a gas station near Jerusalem's Old City on Sunday morning.