More than 100 members of the Israeli security forces including army and police were deployed to quell a riot that closed highway 458 Saturday afternoon, the road that leads to the village of Duma, in the northern West Bank, outside the city of Nablus.The IDF fired tear gas after Palestinians blocked the road with burning tires and threw stones. The road still remains blocked with the army and police directing all traffic away from the area towards the Jordan valley or Tapuach junction. Ambulances were also on the scene after injuries were reported and Palestinian fire trucks arrived from Nablus area to extinguish flames in adjacent field.The village has been the epicenter of unrest in recent days after
a Palestinian toddler was killed and three members of his family
were injured in a deadly arson attack on their home by suspected far-right extremists early Friday morning.
Prime Minister Benjamin Netanyahu addressed the attack, saying "I am shocked over this reprehensible and horrific act. This is an act of terrorism in every respect."A little before 4 a.m., two masked men reached two homes in the Palestinian village of Duma, broke windows, and hurled Molotov cocktails inside. Both homes caught fire. One building was empty at the time, but the second had a family inside, and the flames spread, killing a one-and-a-half year-old baby, Ali Dawabsha.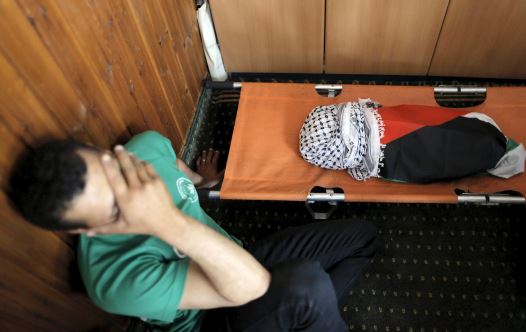 His four-year old brother and both his parents were injured. The baby's mother sustained 70 percent burns.Israel air lifted all family members to the Tel Hashomer Medical Center for emergency treatment.IDF Spokesman Brig.-Gen. Moti Almoz said he does "not remember an incident this severe in recent years."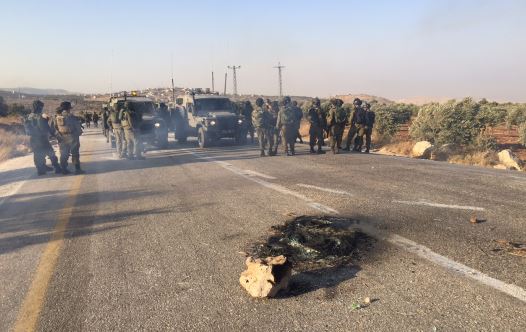 The IDF has deployed four battalions to the West Bank in an attempt to maintain stability in the region and respond to potential wide-spread disturbances. Two infantry brigades, Nahal and Givati, have stopped training activities and returned to their bases, where they are on stand by, Almoz added.These steps reflect the IDF's concerns over the potential of the attack to undermine security stability, he said. "We have to prepare for incidents, and for what may occur on the Temple Mount. Tensions in the past two weeks in Judea and Samaria all drain into this most severe incident. We are coordinating with PA security forces to calm the area," Almoz said.