Israelis like to read, and many also like to write. After they write a lot, they want to publish. Here I'm not talking about famous writers or celebrity, but people with professions who have passion in authorship. In order to fulfil their dream, many find their way on self-publishing solutions.
I don't have any statistics, but I know many Israelis have published books on Amazon, and most of their books are novels. By that they build the small world with readers around the world who appreciate their works. A few of them come to me, because they want to have their works published in China.
I first started with Shimon Gershon's book on soccer story. It took me half year to find a publisher, half year for the publisher management to make final decision, 1 month to translation from Hebrew to Chinese, half year for China Culture authority to permit the publishing, and another few months for the publisher to finally take the book into market. Except for translation charge, I didn't take any fee.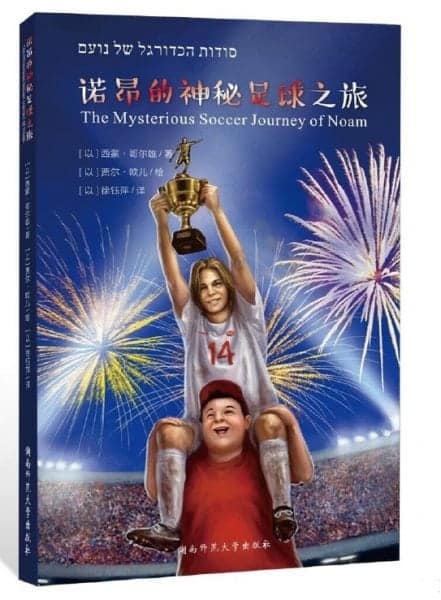 Afterwards, many independent writers approach me for publishing in China. I tried the previous methods but Chinese publishers are not taking any risk on love novels. But, I have found a way out.
An E-book platform in Taiwan has accepted my application and now I am an independent publisher. I tried with my own novel first (it's a horror novel), and it was successfully published. I haven't promoted it yet since it was just an experiment. And the platform allows publishers to synchronize their sales in Amazon China, which is not connected to Amazon global site, provided the book passes the review by Chinese authority.
Now I have confidence to tell the writers that, YES, your books can be published in Taiwan and/ or China and I am able to help. Let's bring more Israeli voices into the Chinese world besides the "Star-up Nation"!