Ramat Gan Safari staff members and conservationists are celebrating the surprise birth of three kittens to the zoo's sand cat, who had lost her previous mate and was not expected to reproduce.After sand cat Rotem's partner Sela died, an intensive search led to the arrival of threeyear- old Kalahari, from a zoo in Sweden, but their relationship at first remained hesitant, zookeepers said. Nonetheless, when they saw there was no violent behavior between the two, the zookeepers decided to keep Rotem and Kalahari in the same enclosure, day and night.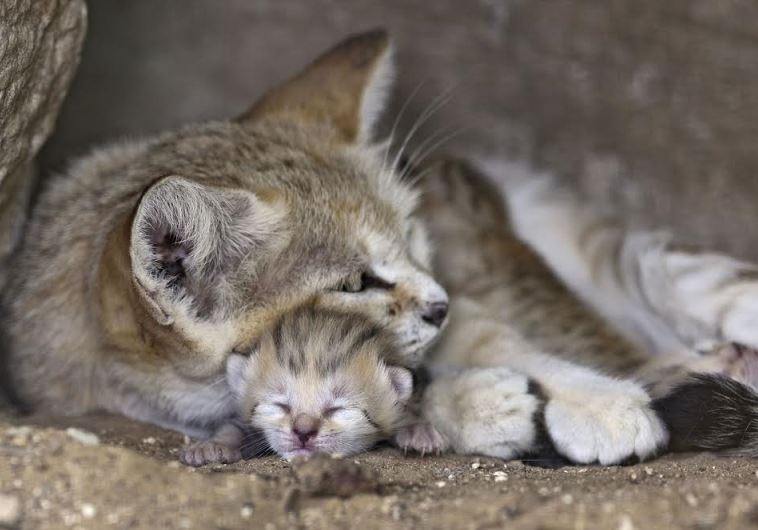 (
Rotem with her babies, Credit: Tibor Yager
)
"Three weeks ago, early in the morning when the zookeepers arrived at the Safari, they found three tiny kittens in a burrow in the enclosure," a statement from the Safari said. "Rotem had given birth, and was already devotedly caring for her kittens."Sand cats, small wild cats that typically inhabit the desert, at one point lived around Israel, according to the Safari. Today, they populate the border area between Israel and Jordan, as well as further east, with additional subspecies also found in North Africa and Saudi Arabia.Only about 200 sand cats exist in European zoos, and there are many attempts to breed them and reintroduce them into the wild, according to the zoo."Since they used to live in Israel in the past, their importance to the Safari staff is even greater," the Safari statement added.