It should have ended more admirably, but Binyamin Ben- Eliezer's eventful life proceeded from military distinction through political mountaineering to legal disgrace, and it was the latter that sealed his career and heralded his death.The Iraqi-born Ben-Eliezer was part of a generation IDF commanders who hailed from the Middle Eastern immigrations and through battlefield bravery paved their way to political prominence.However, unlike, former defense ministers Shaul Mofaz and Yitzhak Mordechai, Ben- Eliezer joined politics not through the big parties but through a small faction named Tami that set out to close social gaps between Israelis of European and Middle Eastern backgrounds.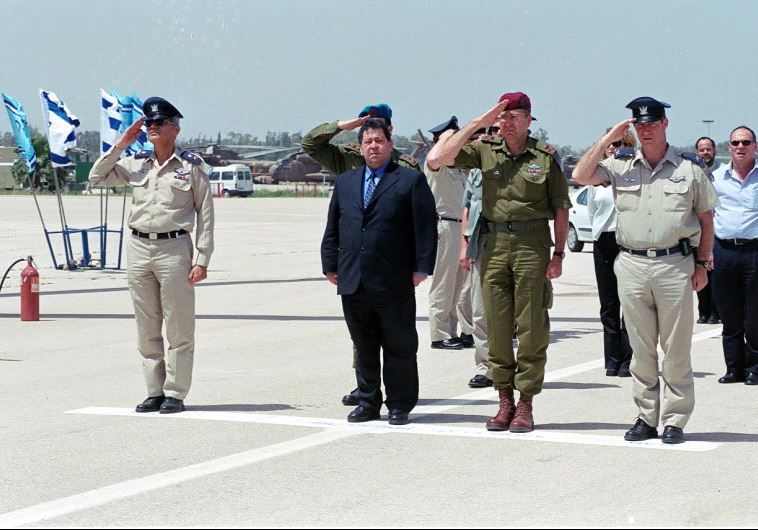 The two had known each other well since the 1970s, when Sharon, then a major-general, was head of the Southern Command, and Ben- Eliezer, then a Lieutenant-Colonel, commanded Sayeret Shaked, an infantry commando battalion. The future leaders of Likud and Labor thus fought shoulder-to-shoulder while confronting the terror Gaza spewed following the Six Day War.The pair's battlefield camaraderie endured time's passage and politics' acrimony, and three decades after its cementing, their friendship assumed national importance as the Jewish state faced the worst terrorism war in its history.By then 65 and 72, respectively, Ben-Eliezer and Sharon inspired an atmosphere of unity in the public, a sense of purpose among politicians and a fighting spirit among the troops, all of which ultimately led the enemy to defeat following 2002's Operation Defensive Shield.While at it, Ben-Eliezer also tipped the scale in favor of the anti-terrorism fence's construction, an idea that both Sharon and Peres were reluctant to back, the former lest it compromise his Greater Israel faith, and the latter lest it compromise his peace-in-our-time dogma. For better or worse, the fence ended up embodying mainstream Israel's attitude toward the territories. Few personified this newly pragmatic Israel better than Ben-Eliezer.It was out of this background of achievement and practicality that Ben-Eliezer, who later served also in the Olmert and Netanyahu governments, thought he was an eligible candidate for president of Israel.He wasn't.On the more prosaic level, Ben-Eliezer was a shallow and inarticulate anticlimax to such predecessors as Yitzhak Navon and Peres, not to mention the fabled Chaim Weizmann.On the less prosaic level, Ben- Eliezer was ineligible for the presidency because he would soon become a suspected bribe taker, a dubious status he should have foreseen before it derailed his candidacy.Sadly, even after his former patron Ezer Weizman's removal from the presidency back in 2000 due to other financial allegations, and even after the next president ended up indicted, convicted and jailed, Ben- Eliezer still failed to realize his aftermath would be no better.Historians will wonder what to make of that aftermath, especially considering that he died before his first day in court.Yet, even those who will posthumously convict him of the bribery felonies for which he was indicted last December will agree that Ben-Eliezer was not a born crook, just as he was not a born hero. Rather, his achievements were a product of Israel's unique wars, and his downfall a product of the temptations of politics.
www.MiddleIsrael.net
When that secular movement was eclipsed by Shas, Ben- Eliezer joined former defense minister and future president Ezer Weizman in Yahad following the peace agreement with Egypt that Weizman helped produce. And as Weizman soon landed in Labor, so did Ben-Eliezer, thus serving three parties within two years.Even so, at a time when Labor thirsted for voters out of its historic, predominantly Ashkenazi constituency, Ben-Eliezer was seen as indispensable – a walking proof that an Israeli with an Arabic nickname and an Iraqi accent does not necessarily belong in Likud.Yet, Ben-Eliezer made himself useful in more ways than the symbolic.Having backed Yitzhak Rabin in his struggle for Labor's leadership against Shimon Peres, Rabin appointed Ben-Eliezer as his housing and construction minister, a position in which he delivered Rabin's promise to begin revolutionizing Israel's infrastructure. Ben-Eliezer proved that, while ineloquent, he knew how to get things done. At the same time, due to his mastery of Arabic and his military experience as coordinator of activities in the territories, Ben-Eliezer was also Rabin's man opposite Peres's operation vis-à-vis the Palestinian fray, a capacity in which Ben-Eliezer became the first Israeli leader to meet Yasser Arafat.Yet, Ben-Eliezer's deepest imprint on Israeli history would arrive in the wake of the Oslo Accords' collapse last decade.Following Ehud Barak's defeat by Ariel Sharon in the 2001 prime ministerial election, Ben-Eliezer emerged, improbably, as Labor's leader and Sharon's defense minister, in a unity government the two men quickly set up.