A 17-year-old Haifa girl who was injured in a bus crash Thursday in Haifa died from her wounds overnight between Thursday and Friday, announced Carmel Medical Center in the city.The youth had been transferred to the hospital's emergency room after she was found unconscious and resuscitation attempts failed.Thirty-seven other injured people remained hospitalized in the area.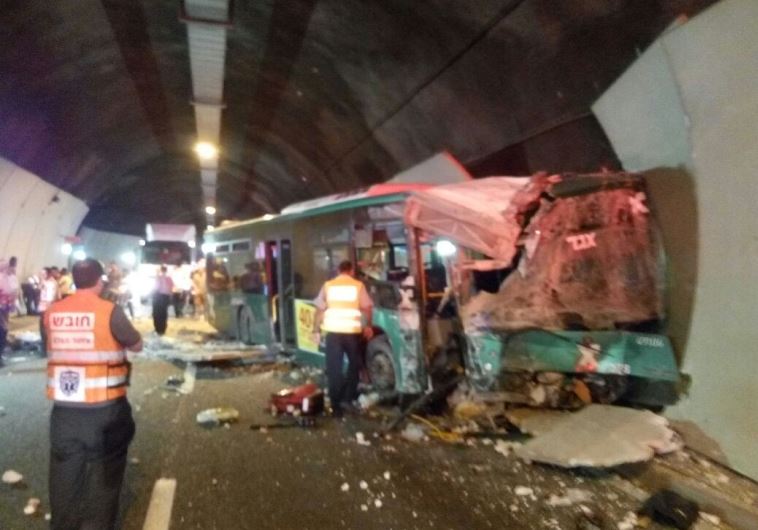 (Credit: Beach District Fire Department)Police cordoned off entry and exit to the tunnel roads, allowing only rescue vehicles access.The Carmel Tunnels, also known as Route 23, charges a toll and was built to reduce road congestion in the Haifa area.Earlier on Thursday, two people were killed in separate accidents.At around 3:20 p.m., a 30-year-old woman from Mr'ar in the Lower Galilee died on Route 806 near Eilabun.Later in the afternoon, a 30-year-old man died when his car had a frontal accident near Moshav Argaman, in the northern Jordan Valley. Another man, 50, suffered significant wounds and was flown by a helicopter to Rambam Medical Center in Haifa.

On Thursday evening, the bus crashed into a wall in Haifa's Carmel Tunnels injuring dozens of passengers and the driver.The No. 101 Egged bus left Haifa Hof Hacarmel Station at 7:50 p.m., heading for the Lev Hamifratz Station.