IDF soldiers alongside members of the Shin Bet (Israel Security Agency), Border Police and local police carried out a large-scale operation overnight between Sunday and Monday in the West Bank, uncovering a weapons factory, arresting Palestinians and discovering a monument memorializing a terrorist.During the operation, a weapons workshop was found and dismantled as well as five lathes that were used for the production of the weapons. In addition, weapons parts were seized.
According to the IDF, 43 weapons factories have been shut down and over 450 illegal weapons seized in 2016. Another 12 weapons factories and over 110 illegal weapons have been discovered and confiscated by security forces since January 2017 alone.Israeli security forces, including the Shin Bet, Israeli Defense Forces and police, have increased their efforts to uncover unofficial workshops producing illegal weapons, carrying out near-nightly raids in the West Bank, shutting down weapons factories and confiscating arms, greatly reducing the number of illegal weapons that could end up in the hands of potential attackers.
As a result of the crackdown on illegal arms, weapon prices have skyrocket.The price for the most popular weapon of choice, the Karl Gustav rifle, has shot up from NIS 1,500 in January 2015 to NIS 4,500 in December 2016. However, shooting attacks continue to remain a significant challenge to security forces in the West Bank with 89 shooting attacks occurring in 2016.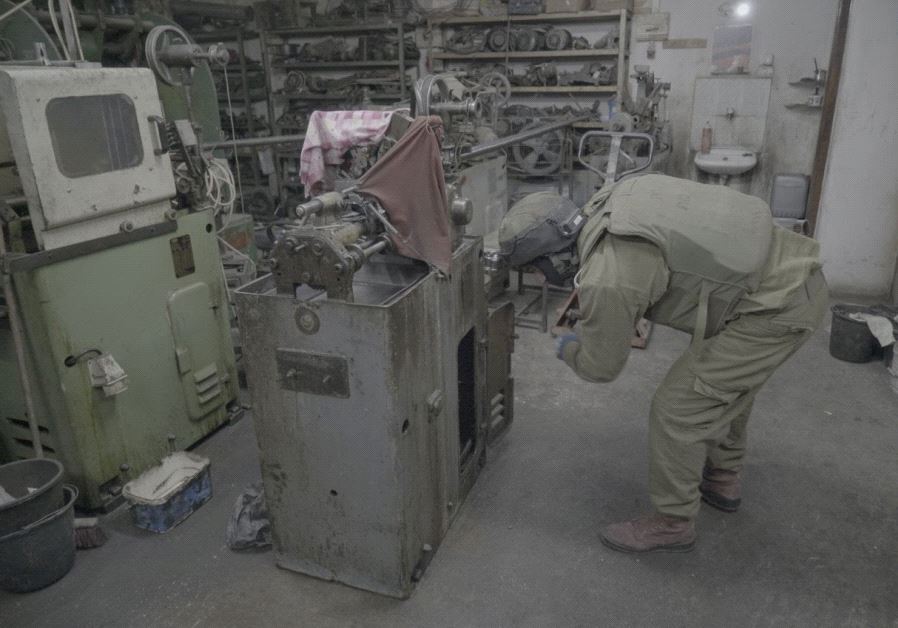 Israeli security forces and local West Bank police also arrested three Palestinians suspected of involvement in popular terrorist activities and in violent disturbances against civilians and soldiers. One of the suspects was arrested in the village of Sanur near Jenin, while another was arrested in the village of Na'alin and third the Qalandiya refugee camp.They were transferred to the security authorities for questioning.In addition, IDF forces in Hebron seized inciting materials and discovered a monument memorializing a Palestinian terrorist who had carried out an attack in the area.