In less than two months, every IDF company commander in the ground forces will be the proud owner of a new collapsible drone to assist in intelligence gathering.Hundreds of the Mavic and Matrice drones will be used by the army's infantry brigades stationed in the West Bank and in the mixed-gender combat battalions in the Border Defense Corps.The drones, which will be distributed in August, are part of a multi-million shekel project to give fighters better capabilities against the enemy. They will be operated by a team of three soldiers who will act as a controller, spotter and back up who, along with the company commanders, already have undergone weeks of training at the Combat Intelligence Collection Corps' school, Sayarim, in the South.The Mavic, which weighs less than 2 pounds and has a single battery life of up to 20 minutes at a speed of 65 km./hour can fold up and fit into a pouch. It comes with two flight modes, including "sport," which allows it to fly at top speed, bank and turn sharply to avoid danger with the help of two front-facing sensors.It is made by Chinese drone giant DJI, which has partnered with Israel's augmented reality start-up Edgybees on "Drone Prix," which lets pilots work on their skills by navigating an obstacle course and compete with pilots around the world.Other combat intelligence battalions in the IDF also will receive the larger Matrice four-bladed quadcopter, which has double the battery life of the Mavic; can fly at night; and, at just over five pounds, is considered more robust, which allows it to fly in bad weather."The drones will give the fighters better capabilities against the enemy. They will be able to get intelligence and surprise the enemy in ways that we haven't been able to before," a senior IDF officer told The Jerusalem Post.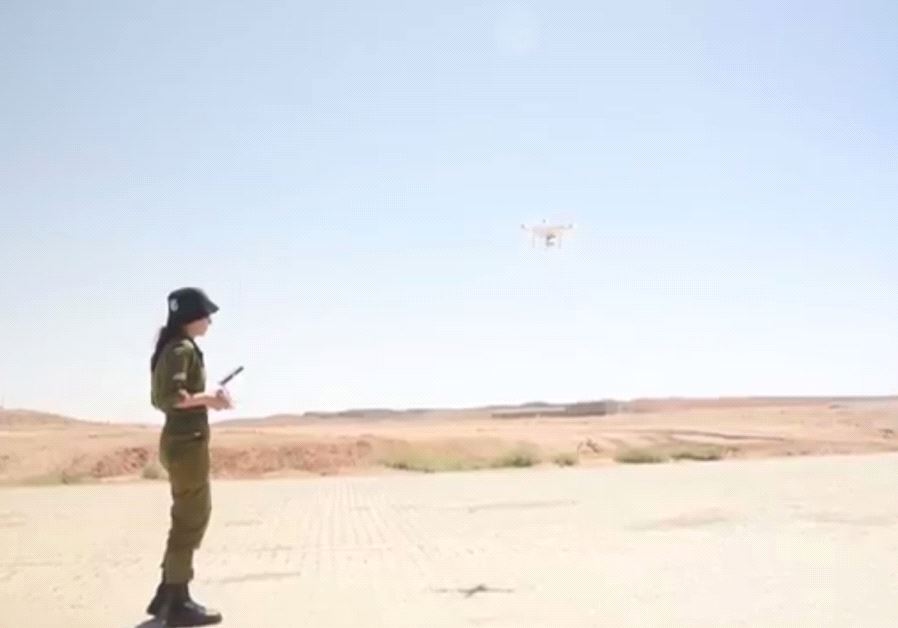 The IDF already uses dozens of unmanned aerial vehicles such as the Skylark, the IDF's smallest drone operated by the artillery corps. Built by Elbit, it measures in 7.5 feet and operates on all fronts for tactical surveillance.It can be launched by one or two soldiers and operated on the roof of buildings or in the back of armored personnel carriers, providing live video to operators once airborne.While it is considered a credible, effective and sought-after drone by every battalion and brigade commander, there have been several crashes in enemy territory since Skylark was delivered to the ground forces in 2010, most recently in May when one crashed in Lebanon.The IDF is currently developing the "Tzur" combat drone with an approximate weight of 22-33 pounds and blades that span 1.5 meters. The Tzur is expected to have a wide range of capabilities including a high-quality visual surveillance camera allowing it to function both during the day and night, as well as fly hundreds of meters in the air while carrying several kilograms of cargo such as combat supplies or ammunition.
Both models are not considered combat drones and the Mavic will only be used during the day to help gather intelligence the company commander otherwise would have had only binoculars to rely upon.While the drones are not military- grade and are not encrypted, "they are an interim solution and worth the risk until we have a military drone," the senior officer said.