CAPE TOWN – Rosalie Wolpe, who celebrates her 107th birthday on August 25, personifies the resilience of the South African Jewish community. As the well-coiffed Wolpe sips a cappuccino at Highlands House, a welcoming retirement residence for over 200 elderly Jews nestled under the majestic Table Mountain, she ponders her longevity and that of Cape Town's Jewish community."My secret? Stay healthy and be honest," laughs Wolpe, who has not lost her sense of humor, and regularly wins the weekly bingo game. "Take care of yourself and others too!" Although Wolpe was born in South Africa, her parents came from England. After Britain colonized the Cape in 1814, Jews were among the first settlers to move to the spectacular peninsula.The Cape Town Hebrew Congregation is celebrating its 175th anniversary.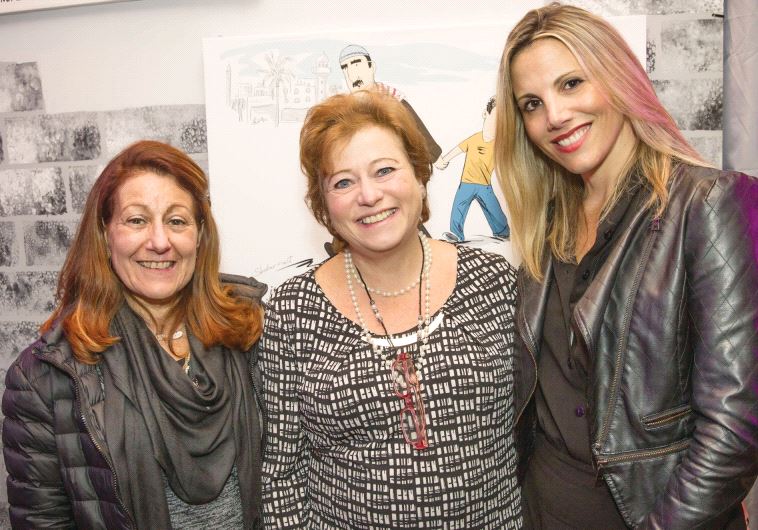 Hope over fear
The conference, hosted by Julie Berman, the popular executive director of the SAZF's Cape Council, comes on the heels of close municipal elections on August 3 that witnessed a significant swing toward the DA."I certainly am optimistic about the future, which is not how I was feeling just a few weeks ago," says Jewish MP Michael Bagraim (DA) following the publication of the election results. "While I had been very despondent, I believe there is now a glimmer of hope, which shows you how the will of the people can change your perception of the future."Asked about the recent arrest of an ISIS terrorist cell allegedly planning attacks on Jewish targets in Johannesburg, Bagraim said, "I think the ISIS case is a bit of a flash in the pan. I don't think that's the issue. The issue is that the ruling party is perceived to be very anti-Israel, and I strongly believe that this is the anti-Semitism of the future."A representative of the ANC, which has close ties to the PLO, strongly denies that the government is anti-Israel, noting that bilateral trade and tourism are growing, and the Jewish state is providing much-needed assistance in many areas, from hi-tech and medicine to desalination and counterterrorism.Although 80 percent of its population are Christian, South Africa has a significant number of Muslims, with about 700,000 living in Cape Town alone. The BDS movement, which was arguably born at the World Conference against Racism in Durban in 2001, is powerful, but local Jews are primarily bothered by rampant crime and are not concerned about anti-Semitism. "There is not a lot of anti-Semitism here, even though there is a huge Muslim community," says Stephen Segerman, whose hunt for American singer Sixto Rodriguez was turned into a prize-winning documentary, Searching for Sugar Man. "It's easy to be Jewish in Cape Town, and we have a very strong and loyal community," he says.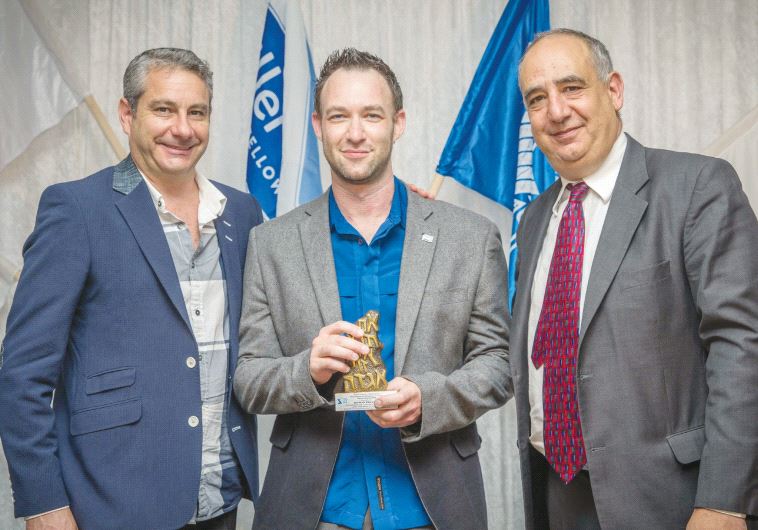 Berman, who conveys messages of support to the community from Prime Minister Benjamin Netanyahu and Jewish Agency Chairman Natan Sharansky, inter alia, says "the Cape Town community is an incredibly Zionistic one," stressing that it comprises many streams of Zionism."They take different political viewpoints, but all believe that Israel has the right to exist in safe and secure borders.Of course, there are those Jewish dissident voices in our community, but they are a minority," she says. "BDS, although vocal, are again a minority and a case of 'empty vessels making the most noise.' Their effect to date has definitely not been successful in any way or form.We, as South African Jewish Zionists, will ensure that it remains as such."Nicci Raz, SAZF's dynamic director, believes the South African Jewish community has stepped out of its "bunker mentality of the past" to become more involved in local politics while at the same time actively advocating for Israel."Although we are facing a lot of challenges here, we are becoming a lot more resilient and a lot more adventurous with how we deal with problems," Razsays. "From a Zionist Federation perspective, I think that for the first time in a long time, South Africa is on the agenda, which is exciting for us because for many years we felt like a little African country to which no one paid much attention, besides saying it's such a lovely community. Over the past three years, there has been some real innovation happening in South Africa, including Chief Rabbi Warren Goldstein's Shabbos Project, something we can really share with world Jewry."The Shabbos Project was launched four years ago by Goldstein to encourage Jews around the world to observe Shabbat at least once a year.Concerning anti-Semitism in South Africa, the chief rabbi says that he does not see the country as anti-Israel: "The conventional wisdom is that South Africa as a country and a society, not the South African Jewish community which is famous for its Zionism, is hostile towards Israel," he says. "It's just not so. There's no doubt that there are certain elements within South African society that have taken a very pro-Palestinian and anti-Israel position, but my experience of South Africans is that there is a very broad and deep support and appreciation for Israel amongst many millions of South Africans. There are people who truly appreciate and can see this biblical drama of a people reinventing itself and coming back to the Promised Land. They identify with that."Goldstein believes that the natural support among the majority of South Africans for Israel can be harnessed, as the prime minister is doing with other countries in Africa."Israel's incredible advances in technology, in particular in agriculture, water, electricity and other areas of human endeavor which are so desperately needed in South Africa, and in Africa in general, make it an obvious partner for South Africans. More recently, Israel's incredible expertise in fighting radical Islamic terror is something which unfortunately now is in desperate need. Just a few weeks ago, people associated with ISIS were arrested in South Africa, so this threat of radical Islam is one that extends right across the length and breadth of the continent. Israel is a natural ally for all the forces of good within the African continent," he concludes.
Working together
Cosmetics queen Reeva Forman, who flew in from Johannesburg, this year launched a program at Temple Israel to fight all forms of discrimination and hatred, starting with xenophobic attacks against migrants. Forman thinks Jews are playing a positive role in the new South Africa."Yes, we lost a lot of Jews because of apartheid, because they objected to it, but a lot of wonderful people remained and decided to fight it from within instead of leaving," she says. "We've lost even more through crime and the violence, but we have the most incredible community.There is a younger echelon of Jews who are doing so much for the economy, and so much to create jobs, and are loving the challenge of the new South Africa. Equally, we have so many NGOs and good people working to correct the evils of the past and the injustices of the present."Benita Zive, the SAZF's savvy and religiously observant media liaison, is married to Stan, a teacher at the Jewish day school, Herzliya, where most Jewish parents send their children, and they have an eight-month-old son. Zive feels there is "a sense of restlessness in our community, with young people always keeping an eye on the horizon" – contemplating aliya or moving to be with family in Australia, the UK and North America."On a more positive note, many young Jewish expats who left South Africa in the Nineties appear to be returning to raise their families here," Zive says. "People speak highly of the South African Jewish community, and particularly of the Cape Town community. We're known for our warmth and hospitality, our leaders, our predominantly Lithuanian roots, and our strong traditional Jewish values."Zive passionately advocates for the community to be more united and inclusive.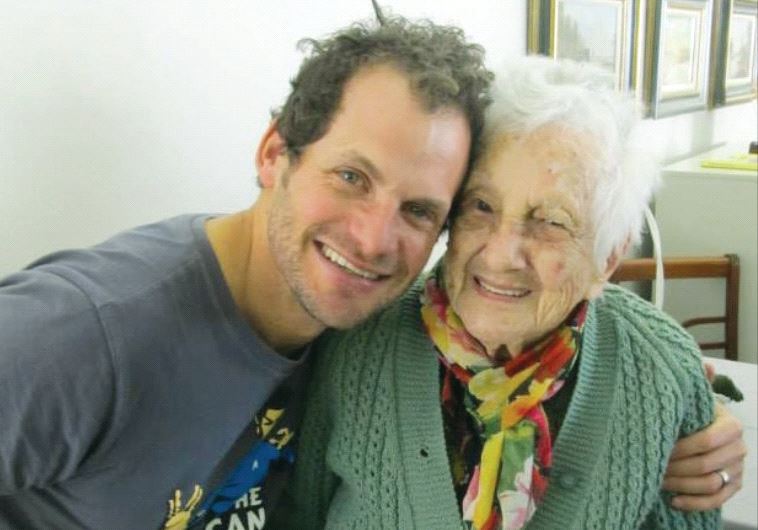 "We're a close-knit bunch, but some of us feel that the gap between the observant and secular communities is widening," she says. "I feel that as a small community, we really cannot afford to discriminate."She was highly impressed by a visit to Rosalie Wolpe at Highlands House. "I was blown away by her frank, canny attitude and positivity. She doesn't seem fazed about aging. She's never set foot inside the retirement home's synagogue and she said she doesn't pray, but she's a genuine eshet hayil [woman of valor] whose light touches all those she encounters."The same can be said of the South African Jewish community itself, which has excelled in a myriad ways, strongly supported Israel and cared for not only its own members but all those in need. A 1953 quotation of Jacob Gitlin, "the father of Cape Zionism" at the entrance to the library named after him adjacent to the conference auditorium, puts it succinctly: "As long as there is one Jew in South Africa and another Jew can legally enter the country, it is the duty and privilege of every Jew to share what he has with the newcomer."Israeli hi-tech mogul Jonathan Medved, who flew in to deliver the keynote address at the SAZF conference in Cape Town, confesses that he is rendered "speechless" by a community that punches way above its weight."What you do has really blown me away!" Medved tells the audience."How is it possible that you guys do so much with a community of 15,000 people? You people are in a different league! As I said in shul today, it must be some Lithuanian thing. If the rest of the Jewish world batted in your league, it would be all over. We would be done!" At the conclusion of the conference, SAZF national chairman Ben Swartz and Israeli Ambassador Arthur Lenk presented special awards to Olga Meshoe, an outspoken young Christian supporter of Israel, and Rowan Polovin, the charismatic young chairman of the Zionist Federation in the Western Cape."The South African Jewish community is exceptionally well-organized, thanks to visionary leaders from the past half-century who realized the importance of creating a sustainable and well-structured communal ecosystem," says Polovin. "As a result, we have thriving organizations catering for a diversity of needs throughout our lives, from Jewish schools all the way through to Jewish old-age homes. We also provide welfare for those less fortunate, outreach programs that practice tikkun olam, recruitment facilities for those looking for work and homes for the mentally disabled."Polovin says the Jewish community will continue to work hard for both South Africa and Israel.
"We are proud Zionists and promote a love for Israel across different faith groups. We raise significant amounts for projects in Israel, and work to build political bridges between South Africa and Israel," he says. "I am very optimistic about the future of South African Jewry, given its outstanding track record and the relatively low levels of overt anti-Semitism in the country."At the end of the conference the audience stands to sing the national anthems of South Africa and Israel, an optimistic note to conclude an exceptional community's celebration of both countries.
The writer was a guest of the SAZF. This is the first in a series of Jewish communities in the world, produced in conjunction with the Diaspora Affairs Ministry.
On September 26, 1841, 17 Jewish men conducted a Yom Kippur service at the home of Benjamin Norden on Hof Street, which is today part of the luxurious Mount Nelson Hotel.The majority of South Africa's estimated 70,000 Jews have Litvak (Lithuanian) roots and live in Johannesburg (almost 50,000), while over 15,000 are in Cape Town and the rest are scattered from Durban to Port Elizabeth. In the 1970s, the Jewish community peaked at about 120,000, but many left before the collapse of apartheid in the 1990s. According to South African Zionist Federation (SAZF) officials, more than 100 emigrate annually, and about halfmake aliya.Australian-born Rabbi Osher Feldman – who presides over the Gardens Shul that opened in 1905 when Cape Town had its first Jewish mayor, Hyman Liberman – is unequivocally upbeat about the community's future. "It's vibrant, growing and happy," he says in an interview in his synagogue. "There's still a strong traditional presence in South Africa, where people who are not fully observant will attend an Orthodox shul and observe Shabbat and kashrut in their own way."Feldman notes that Jews have made a vast contribution to South Africa in many fields, from business and the media to politics and philanthropy. "Some Jews have distanced themselves from the community, and I see it as my job to reach out to them and get them back on the path of the Jewish journey," the affable rabbi says. "People are also coming from Johannesburg and Durban. We have had 75 new members just in the past year." Nearby, under tight security provided by the volunteer Community Service Organization, the SAZF's Cape Council is holding its annual conference, titled "Israel: Nation of Creation." Among the 250 guests attending the gala event that took place on August 6 and 7 are Jewish leaders from both Cape Town and Johannesburg, who are strikingly articulate, communal veterans, Christian and Muslim friends of Israel and even politicians from both the ruling African National Congress (ANC) and its now formidable opposition, the Democratic Alliance (DA).