When Ali Jafar awoke on the morning of March 1, he didn't rush to work as usual. He didn't begin the long, laborious process of commuting from his home in the West Bank town of Sawafir e-Sharkiya to the SodaStream plant in Lehavim. There would be no need for the father of five to make the three-hour journey that day.He no longer had a job.Jafar, who joined SodaStream in 2013 and worked as a shift manager, had loved his job and the multicultural work environment.
The Jerusalem Post.
Jafar appears in advertisements that the Foreign Ministry uses to promote the image of Israel as an inclusive country, where people can get ahead regardless of their backgrounds.
On their Facebook pages, Israeli embassies in Jordan and Sweden quote him as opposing the fierce pressure SodaStream has faced by the BDS movement, which aims to boycott, divest and sanction Israeli companies. "BDS didn't take into account the effects its movement had on Palestinians," the embassies quoted him saying.But when the same government that used Jafar's story to promote its image refused to renew work permits for the 74 last Palestinian SodaStream employees, Jafar lost his job.WHEN DANIEL Birnbaum left his job as CEO of Nike Israel to run SodaStream in 2007, the do-it-yourself carbonated beverage company did not have a high profile. It had changed hands several times, including a stint as a subsidiary of Cadbury Schweppes, until Israel's Soda Club bought it in 1998 and moved major operations to Israel.Birnbaum had his sights set on global distribution.He took the company public on the NASDAQ in November 2010, raising $109 million on the first day of trading. Its profits had grown nearly nine-fold in the first half of the year, and sales were through the roof as the produce made its way to major US distributors such as Bed Bath & Beyond.Around the same time, Birnbaum said, he was developing plans to consolidate several of the company's factories into a bigger, better facility. It would close down four plants in Turkey, China, the Galilee, and Mishor Adumim (an industrial park near the West Bank town of Ma'aleh Adumim), and consolidate them into one factory in Lehavim, north of Beersheba. Construction on the plant began in 2011.Birnbaum was fond of saying that the Mishor Adumim plant, with its 500 Palestinian workers working alongside Israelis, was an "island of peace and coexistence."The Mishor factory had been used by Israel's military industries since 1978, but was leased to Soda Club in 1996. Birnbaum liked to note that the factory had, like the biblical saying, "turned swords into plowshares," from munitions into industry. Critics of the settlements who came to visit the factory often left with a very different view of the situation there than they had come in with.Still, the Mishor Adumim plant made for some difficult dealings. The European Court of Justice, for example, ruled in 2010 that its products did not qualify for Israel's preferential customs treatment because they were manufactured beyond the Green Line. The BDS movement put the international brand squarely in its sites, targeting wholesalers that sold its products.In general, BDS boycotts have proved ineffective, and there is little data to suggest that they have had any notable impact on Israel's economy or even the business dealings of specific companies. The movement has been more effective in stirring up outrage and headlines.The clash between SodaStream and BDS might have been a sleepy affair had it not been for two things: the Super Bowl, and Scarlett Johansson.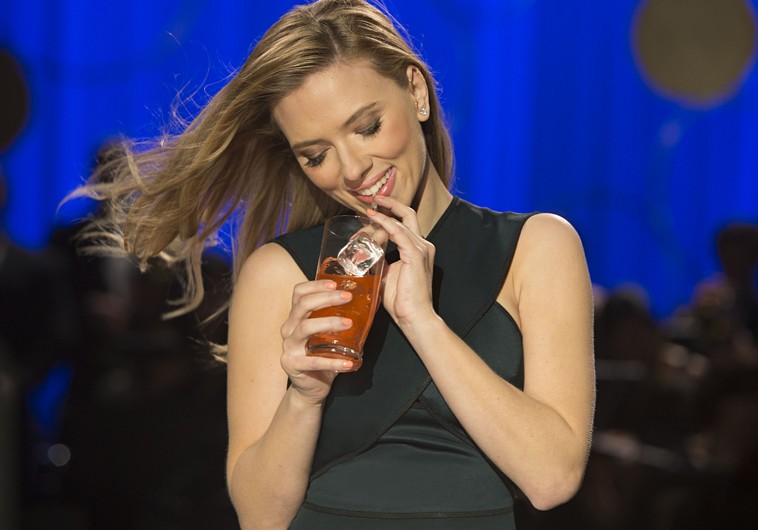 IT WAS December 2012 when SodaStream made the big announcement. It was going to be the first Israeli company to air an ad at the US's annual top coverage sporting event: the Super Bowl.Two months later, it aired a cute clip portraying SodaStream as an environmental alternative to buying carbonated beverages in plastic bottles. In it, shelves and shelves of brand soda bottles suddenly exploded as people at home used their own machines.The ad caused its own miniature controversy: CBS did not want to air it because it pegged SodaStream as an alternative to its other advertisers: Coca-Cola and Pepsi. SodaStream dutifully submitted another ad, but not before riding the "banned ad" controversy wave to millions of YouTube views for the original.The following year, the company upped the ante and announced that "It girl" actress Scarlett Johansson would be the spokesperson for its 2013 Super Bowl commercial.Even as SodaStream repeated the same song-and-dance with the TV networks about Johansson's "Sorry Coke and Pepsi" quip in the spot, the focus soon became political, as BDS activists accused the actress of supporting Israeli settlements. Johansson was an ambassador for Oxfam at the time, and the organization slammed her decision to front for SodaStream."Oxfam believes that businesses that operate in settlements further the ongoing poverty and denial of rights of the Palestinian communities that we work to support," the organization posted on its websites. "Oxfam is opposed to all trade from Israeli settlements, which are illegal under international law."Johansson took a shot back at the group."I remain a supporter of economic cooperation and social interaction between a democratic Israel and Palestine. SodaStream is a company that is not only committed to the environment but to building a bridge to peace between Israel and Palestine, supporting neighbors working alongside each other, receiving equal pay, equal benefits and equal rights. That is what is happening in their Ma'aleh Adumim factory [in neighboring Mishor Adumim, its industrial area] every working day," she said in a statement, before stepping down as an Oxfam's ambassador.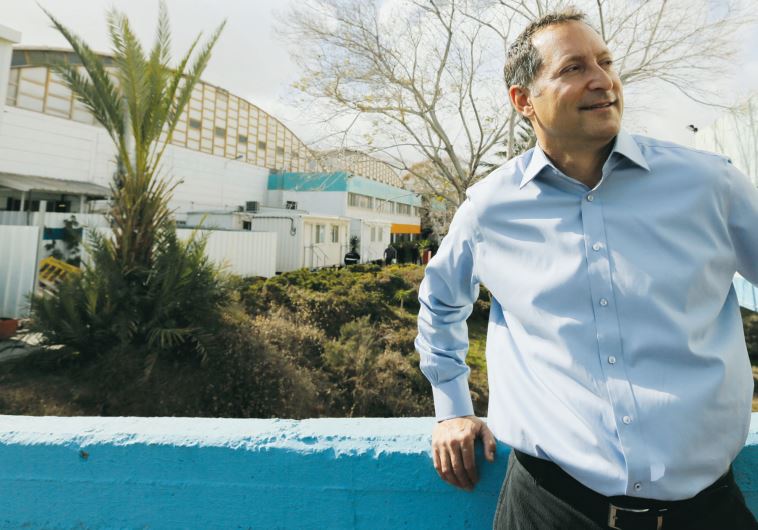 BIRNBAUM SPEAKS with passion about the livelihoods of his employees.He is just as piqued by Israeli government injustices against his workers as by anti-Israel attacks. The day he was forced to fire 74 workers, he said, was the saddest of his life.He is the man who held a the threehour festival he called a "Peace Intifada" in response to a terrorist attack. He is a man who offered to take in refugees from the conflict in Syria, noting his obligation as the child of Holocaust survivors to care for refugees. He is a man who employees not only Palestinians and Beduin, but also large numbers of immigrants from the former Soviet Union and from Ethiopia.While SodaStream has regularly highlighted the ideals of its cooperative work, some Palestinian SodaStream workers quoted in the press expressed mixed feelings at working for an Israeli company. But the employment situation was far better than the options they faced at home."I'm ashamed I'm working there," one worker was quoted as saying in the Christian Science Monitor. "I feel this is our land, there should be no [Israeli] factory on this land."But unquestionably, many of the workers were pleased to have a good job, and appreciated the efforts Birnbaum made on their behalf."He builds a bridge for peace between Palestinians and Israelis. Everybody likes him and respect him – the employees, their families and their children," Jafar said.Another worker, Yassin Abu Atik, said he really enjoyed working at SodaStream, even though the long hours and the commute which totaled just under one and a half hours each way added up: He left home at 4:30 a.m. to get to the plant for a 12-hour shift, and wouldn't be back until 7:15 p.m."It's a very good job," he concluded.WHEN THE time came to shutter the West Bank plant and move to Lehavim in 2015, the BDS movement raised a flag of victory, claiming that the move was the result of their activism.SodaStream said the move helped cut its costs by 2 percent, and that its decision to base a major plant in Israel proper was a pro-Israel political statement, not an act of caving in to pressure."This is a ridiculous place to put up a factory, within reach of Gaza. What kind of a nut am I? But I did it for Israel," Birnbaum said.As the PR battle raged, however, he had to deal with a more pressing problem.Some 500 of his Palestinian employees would not be able to get permits to work in the new plant. Birnbaum negotiated a deal for the government to let in 74 workers who were married, had children, and were over a certain age.For the rest, Birnbaum offered to help in finding them new jobs.At the new plant, Birnbaum again made efforts to create an island of coexistence, hiring 400 Beduin from nearby Rahat (and becoming, at the same time, the town's largest employer). But since its opening, he has been in intense and stressful negotiations with the government to keep the 74 Palestinian employees' work permits in place.In December, the government acquiesced to a two-month permit extension, on condition that Birnbaum refused to ask for further extensions. When the two months passed, the government refused to budge, and the battle went public.In the ceremonial goodbye event SodaStream held at the end of February, in which factory workers formed a giant peace sign, Birnbaum blasted the government for inaction regarding the plight of his workers. Each one, he said, supported 10 others at home, including children, who would go hungry now that their main source of income had suddenly disappeared."I cannot believe that a Jewish administration will ask me to send children to their hunger," he said."This is all I've been doing for many weeks, trying to save the State of Israel from the public, global humiliation of doing an act which is once again perceived to be immoral, unjust, an act that eradicates an island of peace that proves that we can coexist. It's just such an act of stupidity," he continued. "One hand doesn't know what the other is doing, and the Israeli government just lost its best ambassadors against the lies of BDS."Israel, he noted, allows some 60,000 Palestinian workers into Israel. Why not raise the total to 60,074? AFTER A few days of only perfunctory responses, the Prime Minister's Office shot back at Birnbaum, accusing him of caving in to BDS and arguing, in essence, that he was getting his just deserts for not staying rooted in the West Bank."We are also not going to reward them for giving in to BDS," the official said."What SodaStream is doing is talking about the coexistence they want," he continued. "They had wonderful coexistence in Mishor Adumim. The reason it was destroyed is because of BDS."Birnbaum was flabbergasted by the government's rhetoric. Why, he wondered, would they want to fuel the notion that BDS was effective when it usually went to great lengths to dispel such a concept? If the government was concerned about Israeli jobs, were they unhappy that hundreds of Israelis were employed in Lehavim at the expense of Palestinians who lost jobs at Mishor Adumim? Or were they more unhappy that SodaStream "caved" to BDS? And how did it help the government, which has itself admitted that it has a problem with hasbara (public diplomacy) to throw SodaStream under the bus, all the while forcing the company to fire the very workers whose testimony they were using to promote Israel? Elliot Mathias, executive director of Hasbara Fellowships Executive, which promotes pro-Israel advocacy on campus, said that the narrative that BDS had won against SodaStream was dominant."That's the narrative, totally. If you ask the vast majority of anti-BDS activists, the narrative is that BDS caused them to close their plant in the territories," he said.
THE MOVE had harmed the livelihood of 500 Palestinians already. The latest action on 74 more Palestinians, Mathias said, probably wouldn't move the needle either way."With the gross accusations of genocide and apartheid that we hear, the [loss of] jobs of 74 Palestinians doesn't make as much of an impression," he said.Such admonitions are of little comfort to Birnbaum, who sees a government missing the forest for the trees, and shooting itself in the foot for no reason."The only thing this has to do with [BDS leader] Omar Barghouti is that [Prime Minister Benjamin] Netanyahu is serving him a victory, and as an Israeli, that infuriates me," Birnbaum said, adding: "They should be going to work to make Israel a shining light to the nations, not dealing with this."In all his time advocating for Israel, he said, only one member of the government, Education Minister Naftali Bennett, ever thanked him."I've been an ambassador against BDS for eight years, and now I have to battle my own government? This type of behavior is reminiscent of the way the BDS acts. It's manipulative, marginalizing human beings and using them for your own agenda."Nabil Besharat lives near Ramallah, is married with seven children, and is looking for a job."Netanyahu made a big mistake. He always talks about peace and equality but he does not apply these principles in reality. Our plant was a symbol of coexistence," he said."On the one hand, Israel tries to improve its image in the world by presenting examples of coexistence, and on the other hand, the Israeli government refuses to renew work permits for Palestinian workers," he continued. That, he added, was the height of absurdity.
"Such relations of love and peace between employees, as existed in SodaStream, do not exist anywhere else in the world," he told