In 2011, when he exposed his story in the Australian press, Manny Wax dropped a figurative bomb in the heart of Yeshivah Centre in Melbourne, where he and his family lived, where he was educated and where he was sexually abused over a period of three years.Since then he has become the forefront of a sexual abuse awareness campaign within the Jewish community of Australia. Of the many victims, his is the only face that has not been pixilated, with a name that has not been changed to protect his identity.
I meet Waks at a local café in Bondi Junction, the hub of Jewish Sydney.He turns up in casual clothes, his head uncovered, and orders something to eat which is clearly non-kosher. No one would guess that, as a child, he was a devout Orthodox Jewish boy. His mellifluous sentences are beautifully crafted and his flow of words is effortless.Waks is in Australia to launch his book,
Who Gave You Permission?
, written in collaboration with Michael Visontay."It is about setting the record straight about certain things," he tells me when I ask him what motivated him to write it. A few days later I read the book and found that it does indeed attempt to set the record straight about many things, including his Chabad upbringing, growing up in a household of 17 children, his relationship with his parents, his friends and his public advocacy work.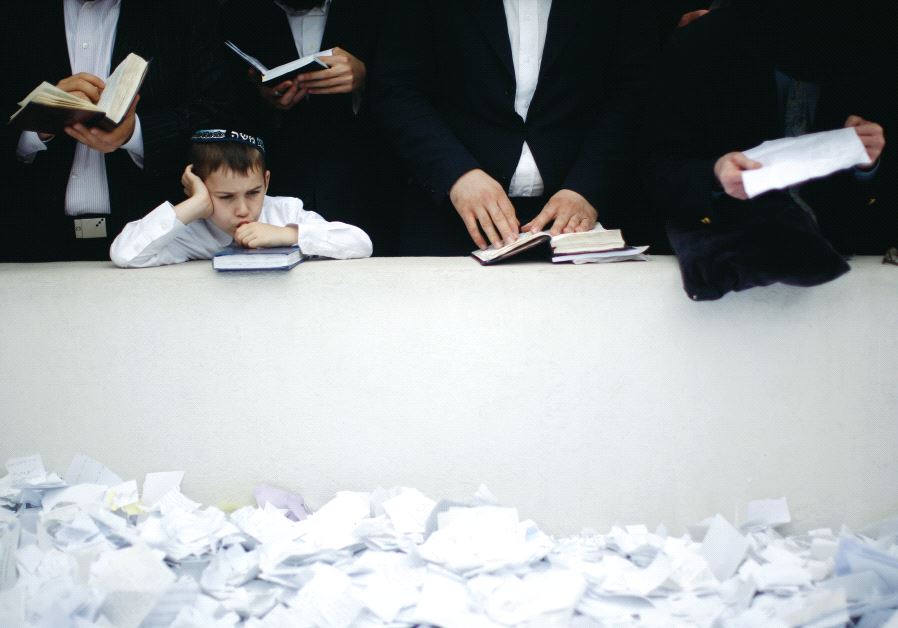 The book offers readers an insider's view of an ultra-Orthodox Jewish community: the social fabric, daily routine and strict rituals of the Chabad movement in Melbourne. One aspect I find astounding is the sheer ignorance in which his education at Yeshivah Centre left him."Until my early 20s I did not know the difference between Jesus and Hitler – I thought they were one and the same person," he writes.At the heart of this memoir is the sexual abuse to which Waks was subjected from the age of 11 to 14 by two employees of Yeshivah Centre. It relates in considerable – sometimes graphic – detail, the grooming process, the abuse itself and the devastating impact it has had on his life. We follow the young Waks as he goes off the rails; as he flunks school; as he takes to gambling, alcohol and casual sex; as he becomes alienated from his family and as he loses his faith.It is unclear how much, and to what extent, his life unraveled as a result of his abuse or because of his rebellious nature. Some things, however, are clear.By 1996, when Waks was 20, Rabbi Yitzchok Groner, director of Yeshivah Centre, and Rabbi Abraham Glick, principal, were both aware of allegations of gross sexual abuse occurring within their institutions involving three named pedophiles at the center. Because in that year Waks, accompanied by his father, made a statement to police about his sexual abusers. Both rabbis, however, chose to ignore the complaints, turn a blind eye, and do nothing.The first assaulter, Velvel Serebryanski, a teacher at Yeshivah Centre, was by now living in the US (where he still lives and has managed to evade the law). The second, David Cyprys, a security guard employed at Yeshivah Centre, was interviewed by Australian police, but denied the allegations leveled against him. Consequently, the police decided not to pursue the case any further. A third abuser, Rabbi David Kramer, later implicated in the abuse of two of Waks's brothers, was spirited out of Australia with the help of the Chabad community. After fleeing to Israel, Kramer moved to the US, where he sexually abused another boy and was subsequently jailed.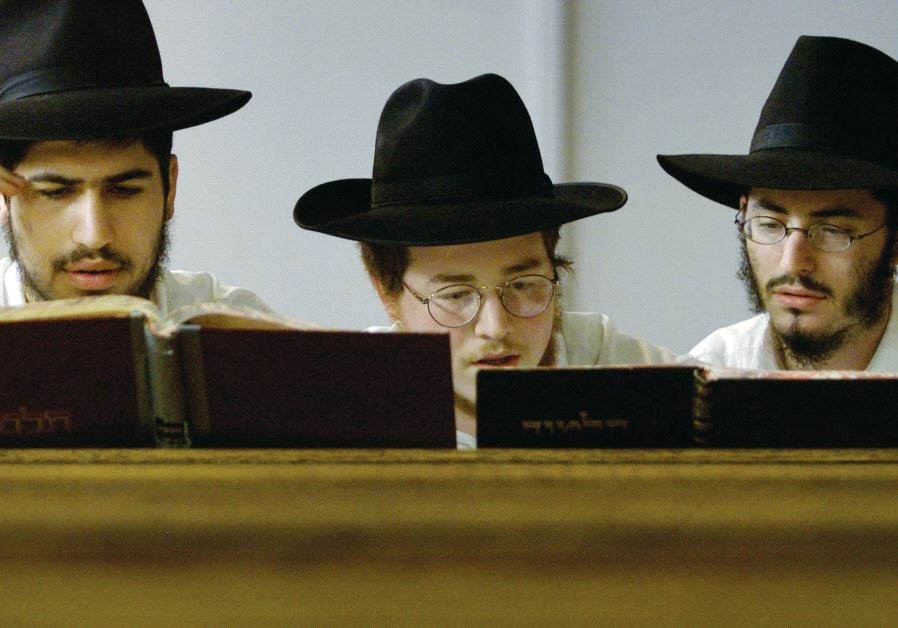 It was in June 2011 that things took a dramatic turn for Waks. A steady stream of stories involving institutional cover-ups of child sexual abuse in Australian institutions (predominantly in Catholic churches) and a renewed interest by Australian police to pursue old cases of sexual abuse, encouraged him to speak out. Feeling he was let down by the police in the past, Waks resolved to take his story to the media.It appeared in
The Age
, an Australian newspaper, sending shock waves across the country. Yeshivah Centre found itself the focus of a media frenzy.Less than two months later, Cyprys was arrested and convicted of the rape and sexual assault of eight boys. He was sentenced to eight years in jail.Kramer was extradited to Australia and sentenced to three years in jail for sexually assaulting four boys, all from the community. (He served time only for crimes committed in Australia.) Soon after, Waks established a support, lobby and advocacy group for survivors of sexual abuse in Jewish institutions in Australia. In this capacity, he spoke passionately in many forums, using different media, calling for reform, accountability and an apology from these institutions. He became the "go to" person for victims and their families – the mouthpiece for the many who dared not make their voices heard.But this activism has come at great personal expense."I find myself not just experiencing the trauma of my own experience," he reflects pensively, "but I experience vicariously the trauma of hundreds of other victims who have disclosed their abuse to me. It sits with me, it lives with me. It triggers memories, flashbacks, nightmares. It is really… it's endless."This is the first time I see the more frail side of Manny Waks; not the image of the valiant crusader he so often projects.Yeshivah Centre's reaction to Waks's media activism was swift and harsh: it included denunciation, intimidation and disparagement of his family. Waks was accused of being vindictive and trying to bring down the institution.His parents, who were still living in the Chabad community, were shunned, ostracized and made to feel that they had transgressed one of the sacrosanct rules of their community: keeping it all inhouse.Indeed, the title of Waks's book is a pull-quote from a sermon delivered by leader of Yeshivah Centre, Rabbi Zvi Telsner, shortly after the scandal broke out. During a Shabbat sermon, Telsner addressed Waks's father, Zephania, thundering: "Who gave you permission to speak to anybody?" It was clearly a rhetorical question, because everyone in the close-knit Chabad fold knows that you don't snitch on a member of the community to an outsider. To do so, as Waks explains, would render you a moser – a rabbinic term for a Jew who informs on another Jew to secular authorities.I ask Waks whether, in hindsight, he regrets going to the media. He shakes his head resolutely."Not at all. We need to stop the silence," he explains. "Silence engenders abuse and cover ups. Perpetrators rely on that, on knowing that no one is going to speak. Shame and guilt – they rely on that. Now that we are finally speaking out, they are resorting to intimidation tactics."The fallout has impacted so badly on his parents that they felt obliged to sell their house in Melbourne and move away. They now divide their time between Israel and Australia. Zephania has trimmed his signature beard and wants nothing more to do with Chabad, which he labels a "cult." Both parents have had a number of health issues that Waks connects to their experiences with Chabad. In April 2014 Zephania had a massive heart attack and had to undergo quadruple bypass surgery.Manny, his wife and three children have also pulled up stakes and left. First they moved to southern France; currently they live a completely secular life in Israel.
In an ideal world, what would you like to happen?
Would you like Chabad to disappear? "No," he replies, "Chabad adds a lot to the Jewish community; they raise awareness of our traditions and practices. Some of the things that they do are beautiful. But I think they need to take a good hard look at themselves. I am not just talking about Chabad Australia but internationally."
Are you willing to forgive them?
He mulls over my question, lets it hang in the air and then nods."My ability to forgive," he says, "has no statute of limitation. Anyone willing to take responsibility, acknowledge and apologize, nothing will stop me from accepting their apology."
Even the perpetrators?
"I would not rule that out," he says, reflecting."After David Cyprys finishes his sentence, I would consider meeting him."OUR CONVERSATION veers to the more personal, intricate, long-term effect his experiences have had on him.We agree that details about his immediate family will remain off limits. For the rest, Waks is willing to tell it like it is. I ask him to describe to me how life has panned out for him."In the last couple of years I have been facing, almost on a daily basis, depression, anxiety and suicide ideation. I deal with it every day. I face battles every day. Even getting out of bed can be a battle physically and mentally.""I am still stuck there. One of the difficulties I face is that when people look at me they say, 'Wow, you're articulate, you look healthy, you've got a family, you've moved on.' But my demons are with me every day; they have been for many years."We talk about his family. He is one of 17 children, the second-oldest of the brood, and the oldest son. The Waks family has known rifts, estrangement and open hostility among its constituents.Since Waks blew the whistle on the abuse at Yeshivah Centre, his siblings have variously supported him or shunned him; some refuse to speak to him; others have simply not maintained contact."When you have 16 siblings, it stands to reason you will get variation," he smiles. Relations with one of his brothers have been particularly strained, after the brother posted on Facebook that a notorious, convicted child sex offender was staying at Waks's family home.Waks responded by suing his brother for defamation. He is now at pains to minimize the story."My brother and I signed a settlement a couple of days ago, so there's been a cessation of hostility in the family."Following publication of the book, one sibling and spouse apologized for their lack of support over the years."Another sibling, on reading the book, wrote me a very beautiful letter of acknowledgment, realizing finally what it was all about."WAKS'S TRAJECTORY is unique. He could have easily disappeared into the cloud of statistics of abuse victims who give up on life. Instead, he chose to fight.He went back to school to finish his education and eventually gained a degree in International Relations. His defiant spirit propelled him into leadership roles within Australia's Jewish community, including executive director of the Anti- Defamation Commission.His most notable contribution, however, was his work with Tzedek, an advocacy group for Jewish victims of child sexual abuse, which he founded in 2012, and through which he campaigned to effect change in Australia's Jewish organizations.In February last year, Waks became the only survivor of abuse within the Jewish community in Australia to speak publicly at the royal commission, a government-appointed commission charged with investigating institutional responses to child sex abuse in the country's institutions.His testimony – and the findings of the commission – led to sea changes in Chabad. Shortly after it, Glick resigned from all leadership positions at Yeshivah Centre; seven months later, Telsner resigned his post as head rabbi of Melbourne's Yeshivah Centre; and in June this year the entire committee of management of Yeshivah Centre was dissolved and replaced with an interim leadership.However, for all his successes, Waks's dog-with-a-bone approach and his confrontational style have put him at loggerheads with many community groups.He has fallen foul of numerous organizations and has raised the ire of a number of leaders within the Jewish community."Our emphasis is on big-picture changes; cultural change, legislative change and change in the statute of limitations," he explains, referring to his activity in his organization, Kol v'Oz, which addresses issues of child sexual abuse within Jewish communities around the world."In Israel we are dealing with the issues of pedophiles fleeing to Israel and using the Law of Return to seek shelter from justice.""There have been cases [of abuse] in different parts of the world: Melbourne, Amsterdam or New York, and cases where alleged perpetrators make aliya and then no one hears about them afterwards. " A little more than a year ago, Waks accepted an invitation to speak at the Yeshivah Centre Redress Scheme, part of the institution's commitment to address the impact of abuse that occurred in the organization.Now, aged 40, he was back in the very place where it had all begun; where his life was so callously shattered, his self so violated. He turned to the packed room and read: "From the very beginning of this journey, I said that one of my aims was to return to Yeshivah Centre – to be welcomed back. Today's announcement of the Redress Scheme is a watershed moment for our community."Also invited to speak was another victim, known only as AVB. He is still a Chabad member, an observant Jew. His words sent a cold shiver down the spine of those present.Looking at Waks and hearing him speak so eloquently, it is easy to admire him. His trajectory has been remarkable.It is not a trajectory he chose for himself, but one imposed on him by circumstances over which he had no control.It is sad to think that he may have to live with his demons for the rest of his life; that, despite his extraordinary achievements, he feels such a profound sense of pain and disappointment."Despite the large network of friends and supporters around me," he writes, "deep down I feel isolated, alone."As a child, Waks loved partaking in Chabad's "outreach" programs. It is perhaps a tragic irony that he himself is unable to reach out now.