In this information-saturated world, images are everything.Swamped by sound bites and ever more titillating pictures, we tend to hop from news item to news item, with a bit of YouTube or some other vehicle of instant entertainment betwixt. Our concentration spans are constantly shrinking, but there are still some vestiges of an earlier, more gently paced time to be had.Take, for example, the Pri-Or PhotoHouse in Tel Aviv. It first opened its doors, near the beach end of Allenby Street, back in November 1936. Eighty years on, and despite being temporarily relocated to Tchernichowsky Street, it is still alive and kicking. The current owner, Ben Peter, the grandson of founder and much-lauded Czech-born photographer Rudi Weissenstein, has planned all sorts of events to mark the fourscore milestone.
But, as handsome coffee-table- proportioned tome Rudi Weissenstein: Israel Early Photographs clearly shows, Weissenstein was interested in snapping more than just historic events. Yes, he was one of only a handful of photographers allowed into the Tel Aviv Museum – then on Rothschild Boulevard – one Friday afternoon in May 1948 to capture the declaration of the state by David Ben-Gurion. He also had the historical presence of mind to take pictures of the construction of Tel Aviv Port, and traveled the length and breadth of the country – chauffeured by Miriam – to catch early pioneers, men and women alike, helping to lay new roads in the Galilee and the Negev. And he was also drawn to Mother Nature's offerings; his frames of desert landscapes, for example, are a delight.The PhotoHouse, or as it is known in Hebrew, Tzalmania Pri-Or, is in good hands. Although Peter didn't come on board until his grandma was in her late eighties, he appears to be as devoted to the store as was Miriam, who died in 2011, six years after Peter began working by her side, at the age of 98. Miriam was a fierce custodian of her late husband's archives, which contain close to a million negatives and prints. It is an invaluable resource of images of yesteryear, lovingly and expertly captured by a man who came to this country fired with the Zionist ideal and with the requisite expertise and experience. He studied graphics and printing at a vocational school in Vienna, and subsequently worked as a photojournalist in Prague.The story of the Tzalmania was emotionally related in a documentary, Tamar Tal's exquisitely crafted Life in Stills, which was shown at the Tel Aviv Cinematheque as part of the 2012 Doc Aviv documentary film festival. There was nary a dry eye in the house, and the film went on to be shown around the world, winning awards in Italy and China.One of the most moving scenes in the documentary was of Peter and Miriam watching the sign being removed from the original store."I still have the sign, here in the store," says Peter."Of course, it will go back on the new store."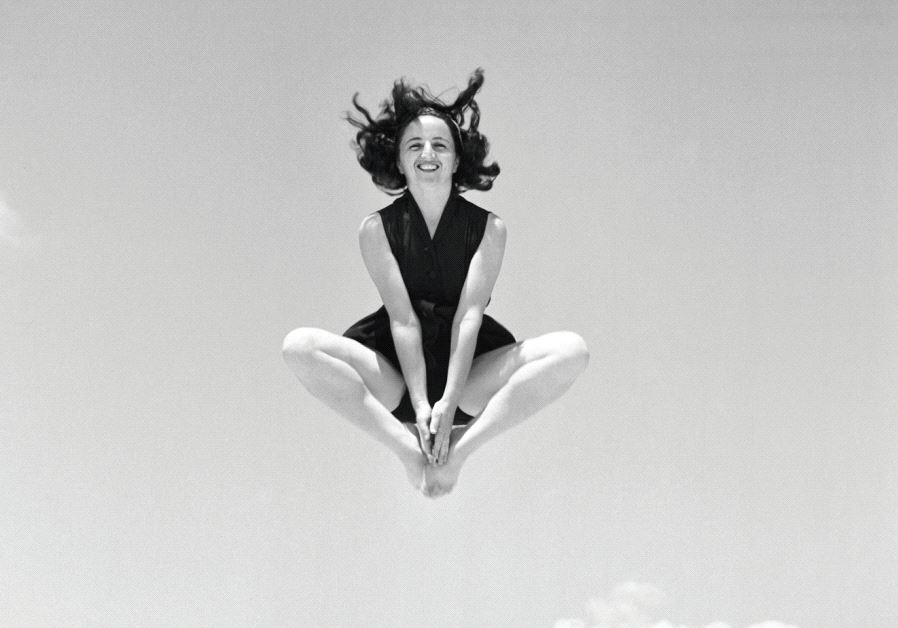 But it won't entirely be business as usual when Tzalmania finally returns to its slot on Allenby Street, hopefully sometime next year, in a brand new building. The right royal portrait display may not be restored to its former, albeit somewhat dated, glory. Peter feels that a new broom might be the order of the day."I don't know, maybe some of them will appear in the window – they are great pictures. But times have changed and, today, not everybody recognizes the people in those portraits. I think it is nicer to have pictures that people recognize. I am sure there will be photos of Rabin and Peres, Ben-Gurion and Sharon, but maybe not in the front window. We'll see." Peter bubbles with infectious enthusiasm as he talks about a recent Pri-Or release, the publication, in Germany, of another book about his talented grandfather, Rudi – Discovering the Weissenstein Archive. "For this book we didn't choose iconic or historic pictures. We chose them on artistic grounds only."That is quite a break from the generally accepted view of Weissenstein's oeuvre. He is generally thought of as the man who was on the spot to record some of the formative moments and events in the run-up to, and birth of, the State of Israel."We want to get away from that," Peter remarks."We'd like people to think of him as an artist, which I think comes across in the new book."It is always interesting to look at an artist's output, and to try to decipher the cultural subtext to their work. Weissenstein, for example, the Viennese-educated, Czech-born photographer, came here and presented the pre-state populace and, subsequently, Israelis with some of the most definitive images of the times and, no doubt, contributed to the forming of the national psyche.Peter feels that outside perspective comes through in Weissenstein's work and in the latest publication.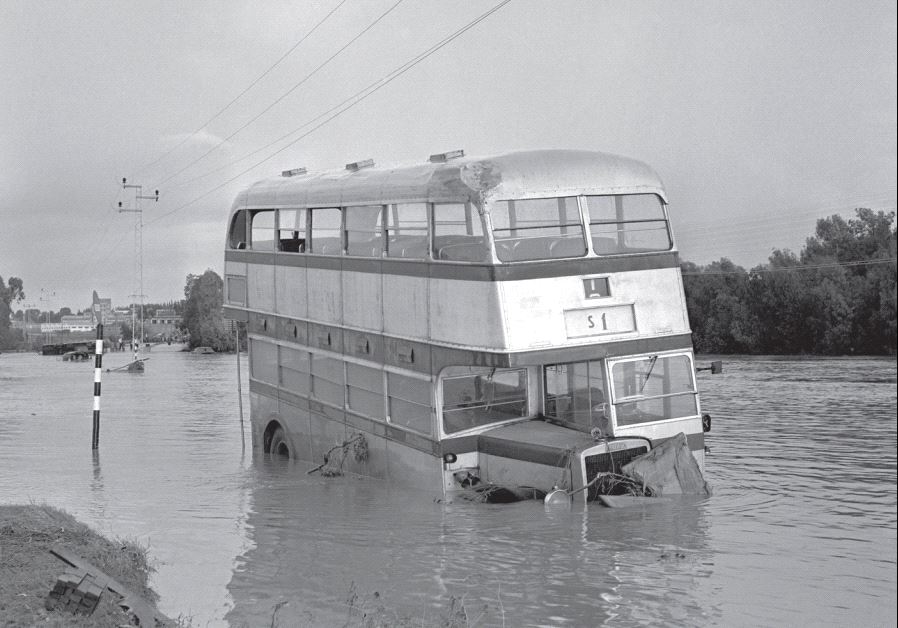 "We really wanted to emphasize that in the new book. We called the book Rudi because it is a very personal book, and it enables you to understand who he was, and how he looked at things, how he saw Israel, how he saw Palestine-Israel. He was sent by all the Zionist institutions to take pictures that would present Israel to the world, but you start to notice all his aesthetic choices and his sense of humor, and the way he constantly looked for good things, for the goodness he could find."Indeed, through his photographs, you get a sense of Weissenstein's humaneness and warmth."He did his utmost to find a sense of pastoral tranquility, even here," Peter continues. "The aesthetics he found, whether they were urban or rural, were very reminiscent of Europe. I feel he took his passion for beauty and nature and aesthetics, and he applied it here, almost in a coercionary way. I remember a photograph he took in the Galilee that looks like part of a lake, a sort of European lake. I asked my grandmother about that, and she told me it was just a large puddle, after they'd had some rain. In a sense, he persisted with seeing things here like that, through European eyes."That is rare in this war-torn part of the world, where violence proliferates as do the constantly communicated images thereof."He hardly took any pictures of anything to do with conflict or war," Peter notes. "He took pictures of things that were specially set up, or of naturally beautiful things."There is, of course, something incongruous or anachronistic about running a photography store in a day and age when so few people use analog cameras and actually take their films somewhere to have them developed and printed, although there appear to be the murmurings of a renaissance in that direction in recent years."We, too, are trying to understand who and what we are," says Peter of the PhotoHouse and its crew."On the one hand, it is difficult to understand what a photography store is today – we don't sell anything connected to photography equipment or camera film. And not many people come here to have their picture taken. We have the archives, which sounds a bit scary and dusty, but on the other hand it conveys something magical and mysterious and romantic. But we are a gift shop run by a bunch of dynamic youngsters. Rudi studied graphic art, not photography, and we have a graphic artist here. We are always looking to create new things."Peter has lined up a number of events to mark the fourscore anniversary, including the local release of Rudi, set for the late summer, with an accompanying exhibition."There is another book about Rudi due out next year – something quite avant-garde," he says, adding that the PhotoHouse has grand schemes in the pipeline, too. "We are talking to various people about taking in work by all sorts of photographers, including Rudi's contemporaries, to expand the archives here, to provide a home for their work. That is very important."It looks like Weissenstein's sensitively created body of work will have some like-minded neighbors.
For more information about Pri-Or PhotoHouse: www.thephotohouse.co.il
Weissenstein and his feisty wife, Miriam, ran Pri-Or from the original premises, taking portraits of some of the country's VIPs, as well as the rank and file. The store window was crammed full of monochrome head-andshoulders shots of the likes of Yitzhak and Leah Rabin, Ariel Sharon, Shimon Peres and IDF chief Rabbi Shlomo Goren. Pri-Or was clearly an important enterprise when it came to documenting the annals of the evolving state.