For immigrants, at whatever stage of their lives they made aliya, change is a metaphor.Those who faced that challenge in their younger years often gave up a spacious family home in the old country, moving to smaller, more crowded accommodation in Israel; changed careers, helped children adjust to a different educational and social system; supported families through army, university, weddings and the growing extended family as the grandchildren arrived. And perhaps most difficult of all, attempted to learn Hebrew well enough for work and social interaction.Those who weathered all those changes, stayed and were fortunate enough to integrate, in time improved their housing conditions, succeeded in their jobs and should be able to sit back now knowing that their children are settled with homes and families and that they can live comfortably on hardearned pensions.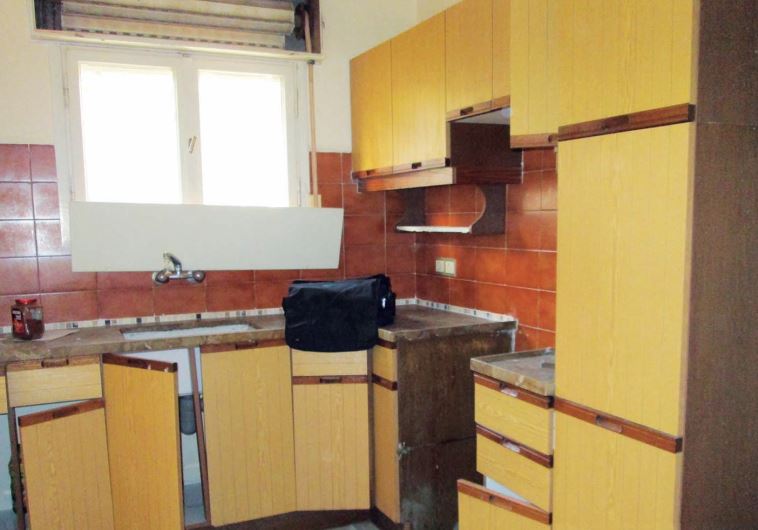 Among the traumas of life that can cause depression and disorientation is moving house. It took some time for me to adjust to the very idea. But one of my late mother's wisest sayings was "When a door closes, a window opens." My love of challenge and adventure kicked in, as I started looking for a smaller apartment in a more convenient location. At this time of life one is not limited by the children's needs. Our first home in Israel was chosen because of the proximity of one of Haifa's best elementary schools. Now we had to consider other factors: accessibility and transportation.My car is my freedom, but the day may come when I have to give up driving and am dependent on local bus routes. As my husband was getting less steady on his legs, we needed to avoid steps, not an easy task in hilly Haifa.We sold our home with no difficulty.The buyers were flexible about moving dates, so without too much pressure we set about looking for a new home that also had some character and appeal. I scoured the newspapers and websites and registered with every agent in Haifa, some better than others.When my requirements list included either a lift or ground floor without steps, plenty of light and air, a balcony or small garden in a quiet neighborhood, it was frustrating to be taken to a dark apartment on an upper floor accessed by a steep flight of stairs, and windows overlooking a street that was so noisy that my conversation with the agent was drowned out by the sound of buses and trucks changing gear on the street.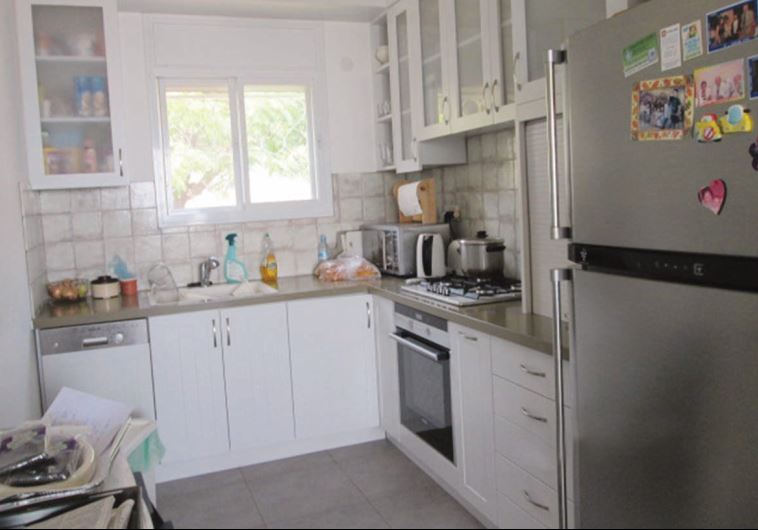 At first we looked at modern apartment blocks that had parking, lifts and security rooms. But developers of modern properties prefer to provide more bedrooms, which gives them a higher selling price, whereas we wanted fewer bedrooms but larger living space. Some friends had bought into buildings in progress, but we did not want to move twice and rent for the duration. Also, some of these new apartment blocks were so badly constructed that we heard many horror stories of cracked walls and floods.Haifa has some older and quaint neighborhoods with interesting properties and we explored them all. Unfortunately, the Haifa Municipality does not treasure its architectural gems, and many of those areas have become neglected slums.Time was moving on. Looking at some dark and dismal apartments, I was beginning to regret our decision and, indeed, to panic.Until one day we were shown the apartment that we eventually bought.It was on a hilly street where most properties had dozens of steps going up or down to the entrances. But this one had a bridge from the street into the third floor, where the apartment was situated.Although on a main street winding down the Carmel, the building was set well back, and only the kitchen, bathroom and service balcony faced the street.At first sight it was not appealing. It had not seen a coat of paint or any improvements since its construction 60 years previously, and all the rooms were closed off and dark. Only when the agent opened a small door into a shabby balcony did I see that there was a magnificent view, this time facing north over the port. On this crisp January day I could see Rosh Hanikra on the horizon and snow on the Hermon to the east.Examining the apartment, we tried to look beyond the 1960s kitchen and bathroom, the peeling walls, the rusty taps and cracked tiled floors. At this point we brought in our architect son who so far had rejected the very few apartments that had been considered.His eyes lit up and he described to me how he could open up the entire apartment into a larger living space, make the best of the high ceilings and modernize the infrastructure, the kitchen and bathroom.And so began two months of renovation, demolishing walls, ripping out and replacing kitchen and bathroom appliances, changing the entire plumbing and electricity systems, replacing windows and doors, laying new floors and creating a light, airy space with three directions of airflow and light.We employed carpenters for the kitchen cabinets and doors and bedroom cupboards rather than buy them readymade, and while my sons supervised the team of skilled and cooperative workers, I spent happy hours choosing color schemes and matching up tiles and counters, baths, showers and taps.
The smallest details such as the tiled trim around the bathroom and en-suite shower as well as the handles on the cupboards and drawers in the bedroom and the light fittings took even more time, as I know that these finishing touches are what add to the individuality.We had furnished the previous apartment with meters of bookshelves and desktops, so we were able to recycle these and move them to the new apartment, thus saving quite a hefty sum.Finally, as the apartment received its last coat of silky white paint, we ordered the moving van and transferred ourselves to the new home, only a 10-minute drive from the apartment that we had occupied for over 20 years but a world away in terms of convenience.With many bus routes passing the door and only a few steps from the street, we have the entire city within easy reach.For a long time I missed the garden, but now we sit in comfort in front of our picture windows looking at the boats coming into port, hearing the music from the cruise ships at night, and looking far out to the valleys and mountains of the Galilee. We don't see the sunsets any more, but on rare occasions I rise early and watch the dawn, amazing splashes of color lighting the sky over the water. And when sun follows rain and a magnificent rainbow arches over the entire bay, we feel we have found our crock of gold.In spite of the expenses of renovations, lawyers, agents and removal, we also achieved our goal of reducing living expenses. With no garden to water and a smaller, better-insulated apartment, our utility costs are far less. And because our property is two houses below the zoning boundary for municipal rates, there is a substantial difference in our annual payments.Changing the view is a metaphor for many adjustments in our lives.
Alas, those hard-earned pensions are rarely sufficient to allow a standard of life deserving of those who worked hard all their adult years. In many professions pensions are estimated on basic salaries without overtime and bonuses.Those who invested their pension funds in bank savings found that the monthly interest was so minuscule they dipped into capital. The wise ones invested in property, but it takes a lot of courage to cope with maintenance, repairs and sometimes difficult tenants.Health issues also add to financial burdens as people age. Not all medications, consultations or procedures that improve quality of life are fully covered by health funds, and not everyone is willing to pay the heavy premiums for private health insurance.So there comes a point when having expanded one's home over the years, moving upward to provide living space for a growing family, the situation is reversed. The nest has emptied and although one still needs a spare bedroom to accommodate guests and visiting grandchildren, and space to make a Seder or Shabbat meal for the extended family, the everyday living requirements are reduced.Readers of Metro in the past may remember my articles about the kitchen and home office. I am blessed with four children; one of them is an architect and another is an electrician/fix-it expert.This facilitated the renovations that we did in our home on the Carmel and it had become for me my dream home.And then it was time to change the view. The apartment was a "stepped building, typical of those constructed in hilly neighborhoods. With a beautiful view of the sunsets over the sea to the west, there was also a small garden for our many celebrations and entertaining friends and a large closed balcony which I used as an office and teaching space. Next to a nature reserve on the Carmel, the property was quiet and verdant. I never wanted to move.Then my husband had to stop driving.There were many steps from the apartment to the street and from the street to an upper level where there was an infrequent bus service. With no corner grocery or other facilities within walking distance, I became the family chauffeur.