The vanishing point, in terms of graphical perspective, is the juncture at which sets of parallel lines in a picture appear to intersect. It is an apt title for the exhibition that opened Thursday at Artport in Tel Aviv.The point of origin – and, for that matter, the vanishing point of the show – stems from a number of events that took place in parallel in India and the Middle East. The common ground between the two seemingly very different areas of the world is provided by the fact that both India and Israel gained independence from the British around the same time, the former finally shaking off the physical presence of 200 years of colonialism in 1947, while the last British high commissioner, Sir Alan Cunningham, set sail for Britain for the last time in 1948."Vanishing Point," which is a joint venture between Artport and Beit Hagefen Arab-Jewish Cultural Center in Haifa, primarily comprises four video works, made by Israeli, Palestinian and Indian artists. According to curator Or Tshuva, the exhibition considers ways of forming national narratives while addressing issues of collective experiences and memories, and the way they evolve.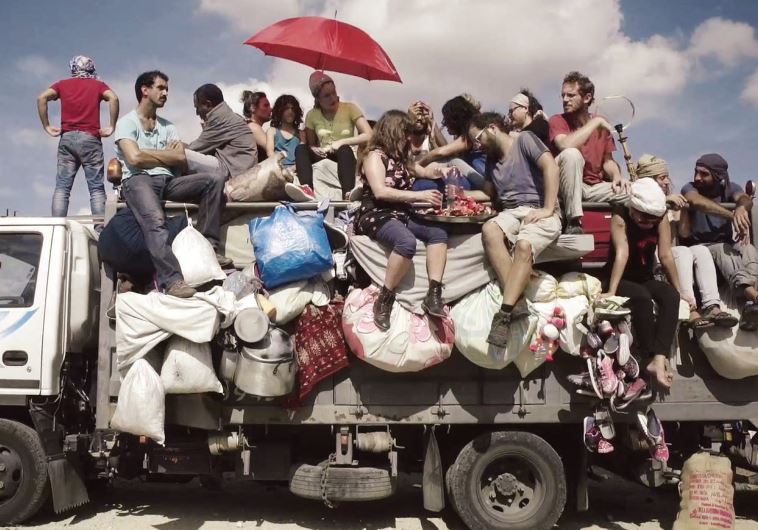 "The exhibition takes parallel lines, historic events that take place at two different ends of the world – although there is a lot in common between the two – and brings them together," says Tshuva. "The thinking is that when the lines meet at the vanishing point, that can offer an opportunity for a deeper understanding."That greater insight, says Tshuva, can be gained not only by looking at local historic events from a contemporary standpoint, but also by examining, cross-referencing, and possibly benefiting from an outsider's more objective angle. "I think we can try to reexamine ourselves through the other, and also to try to find a new mode of thinking.There is some kind of internal logic, which feeds off a national narrative, which is our national identity which always involves an inward perspective." That, says the curator, is certainly relevant in our case. "Here we have a lot of narratives of a lot of people who come from all sorts of places, and each has their own history and their own story.But, at the end of the day, there is a need to come up with a single story, and that requires looking inward."The artists in the exhibition explore and employ diverse cultural avenues of shaping history and a distinct national identity. The exhibit roster includes Amir Yatziv's video Man With Two Beards, which is based on illustrations in Israeli and Palestinian textbooks.The pictorial school elements were created by Farid Abu Shakra, in which he engages with Israeli stamps and the various national symbols they present.Noa Gur's work evolved in the Israeli wing of the Tel Aviv Museum of Art, in front of one of the icons of Israeli art – Nahum Gutman's painting Resting at Noon, while Pakistani visual artist Imran Channa's piece examines the codes inherent in the attire and general appearance of the first governor-general and founding father of Pakistan, Muhammad Ali Jinnah.Tshuva feels we need to take a fresh look at how we address our past and, in so doing, possibly come up with some new ways of finally achieving some kind of regional solution. "Both in the Indian subcontinent as well as here, there is still a great difficulty with dealing with all the historical aspects, and to accommodate them, and with how to present them. There are still a lot of sides to the situation which don't know how to accommodate them."In that respect the colonial powers of the past – primarily the British and the French – have a lot to answer for. In this part of the world, the two then-superpowers carved up the Middle East between them, often creating artificial divisions, while the British sought to keep the warring factions of the Muslims and Hindus apart by siphoning off most of the former into the Islamic Republic of Pakistan."Both here and there, we still don't know how to deal with that. Here, we still don't really know how to talk about what happened in 1948," notes Tshuva. "We don't know how to integrate that into our history and into public discourse."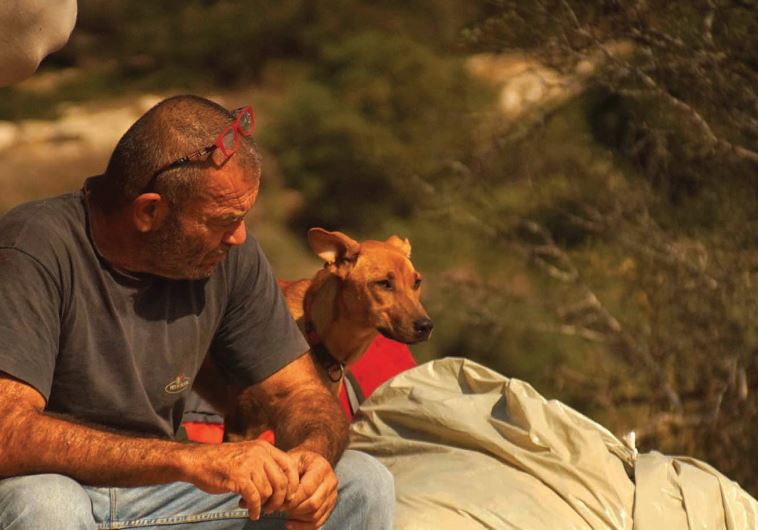 The curator feels that events such as "Vanishing Point" can go some way to leading the perplexed down a clearer path, and proffering contentious issues in a more palatable manner. "I think art frequently has to march ahead of the camp, in cases when we are not sure how to talk about them. Art doesn't necessarily talk about these things in an ideal way, but art often has a tendency to get to bring this kind of issue to the surface.The sensitivity level can be moderated by considering the problems of others, and only then looking for the implications for our own lives. That, feels Tshuva, is another area of added value suggested by "Vanishing Point." "We can look at the other side's trauma, but we know it is not ours, and I know my predecessors are not connected to it, and it's not mine, and that might allow me to express a wider range of emotions."Gur's work certainly offers plenty in terms of perspective. Her video shows what happened when a group of pupils from the Bialik-Rogozin School in south Tel Aviv, including Israeli-born children and a wide spectrum of immigrant children, were asked to sit near the aforementioned Gutman work at the Tel Aviv Museum, but with their backs to the painting. The group leader at the museum then activated the institution's children's audio guide. "The guide does not give an accurate description of the painting," Tshuva explains. "The guide animates the characters in the painting, and the children used that to try to draw the painting, to come up with their version of it based on what they hear." Naturally, each child's cultural and social baggage came through strongly in their own works, which neatly resonates one of the principles behind "Vanishing Point."I Love My India, by Indian feminist artist Tejal Shah, offers yet more pertinent insight into the core theme. The 10-minute video addresses the sometimes narrow, gray area between patriotism and nationalism and racism, and also looks at what we choose to shut out of our daily lives. "I think these are matters in which we engage, and which are very relevant for our lives here, too," says Tshuva.It is safe to say that visitors to the exhibition will go home with some food for thought.
"Vanishing Point" closes on May 21. For more information: www.artportlv.org