Although she is known for her lightness and agility, a large part of Irina Kolesnikova's life is devoted to carrying various weights: a child, performances, a company and the responsibility of having an audience.At 33, Kolesnikova, the "jewel in the crown of the St. Petersburg Ballet Theater," has enjoyed the kind of career that few dancers can even dream of.Her name alone sells out theaters from Moscow to Sydney, her talent the stuff of legends.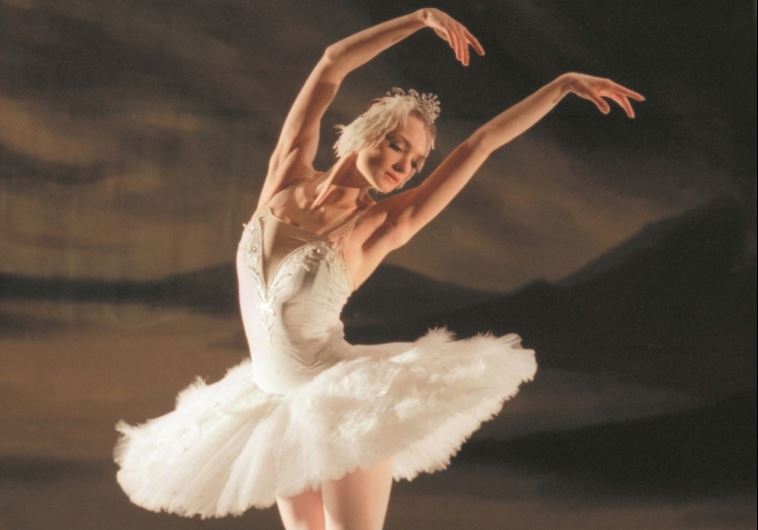 Kolesnikova is a true example of the perseverance and grit needed to make it as a prima ballerina. Though clearly gifted physically and artistically, Kolesnikova followed a path that was littered with difficulties, from injuries and insecurity to rejection. Yet, in spite of much hardship, she rose to international fame and critical acclaim, carving a permanent place for herself in dance history. Kolesnikova was born and raised in Russia. At an early age she came into contact with ballet by chance, an event that changed her life immediately and for good."I first saw Sleeping Beauty on television when I was six and was captivated by the grace and beauty. From that moment on, the desire to be part of that world was overwhelming," she says.Not long after, Kolesnikova auditioned for the Vaganova Academy, a feeder school to major dance companies around the globe. At eight years A jewel in the crown of St. Petersburg Ballet: old, she was welcomed into the institution, where she studied alongside many of the finest dancers in the world."I was lucky enough to be accepted at the world-famous Vaganova Academy. Honestly, I don't remember much of my first dance classes. They all merge together. I remember the feelings of those early years and the mixed emotions of ambition and disappointment, fear of failure, pain [emotional and physical], joy and longing," she recounts.Two years after entering the school, Kolesnikova faced the stage for the first time. Terrified, she pranced into the spotlight, not sure if she would nail it or make a fool of herself."It was the end-of-the-year show on the historic stage of the Mariinsky Theater. I was in a panic. I didn't know what was happening to me and thought I was doing everything wrong. Afterwards, I received only praise from my teachers, so it couldn't have been too bad," she says.
After graduating, Kolesnikova tried her hand at a few of Russia's ballet companies before joining the St. Petersburg Ballet Theater. A privately run institution, the company was struggling to make a name for itself in a scene dominated by decades-old ensembles. Kolesnikova's presence helped to put the company on the map. With the St. Petersburg Ballet Theater, she has danced in ballets such as La Bayadère, Romeo and Juliet, The Nutcracker and Scheherazade. In 2014, she took an extended leave to give birth to her daughter. The break marked Kolesnikova's first time away from the stage since that first performance when she was 10."I hope the break, my first in over two decades, helped me to improve," she says.The company performs between 200 and 300 times a year, making scheduling time off with family a bit of a nightmare.However, Kolesnikova says that the fatigue and frustrations are just one small part of a fulfilling lifestyle.Connecting to the dramatic narrative of each ballet is essential to her execution of the choreography. Be it the solos of Odile in Swan Lake or the love scenes in Romeo and Juliet, Kolesnikova always seeks out the emotional motivation to move.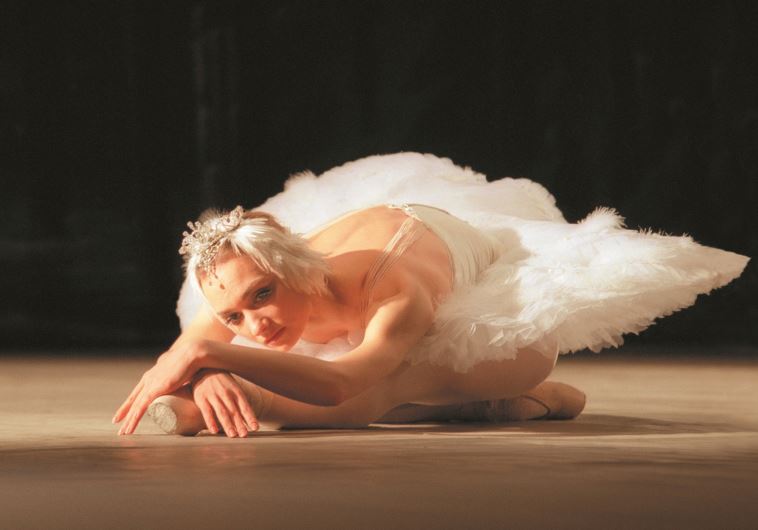 "Classical ballet is all about storytelling through movement and emotion," she says. "You can never forget the need to strive for physical perfection, but even more important as an artist is to make the audience believe in the characters you portray. Obviously, you have to put yourself into the role and become it, genuinely feeling the emotions you portray. The sheer drama of ballets such as Giselle and Swan Lake forces me to invest everything into maintaining the intensity from my first entrance to the final bow. It is very wearying but ultimately couldn't be more rewarding. I am so lucky to have as my job the role of interpreter in this union of artist and audience. This is what inspires me to overcome my nerves and the physical pain of my profession and perform my utmost each time I take the stage."
The St. Petersburg Ballet Theater will perform at the Tel Aviv Performing Arts Center from March 1 to 5 (www.israel-opera.co.il); the Jerusalem Theater on March 7 (www.jerusalem-theatre.co.il); the Haifa Auditorium on March 8 (www.ethos.co.il); and the Beersheba Performing Arts Center on March 9 (www.mishkan7.co.il).
"As the leading lady in classical ballet, much of the responsibility of the performance lies on my shoulders. Keeping in form requires a lot of limits to the guilty pleasures most indulge in. This can be a hard weight to throw off," Kolesnikova explains in a recent interview with Metro.At the beginning of March, Kolesnikova will come to Israel to star in the St. Petersburg Ballet Theater's inaugural visit here. The tour will include performances of treasured ballet classics Giselle and Swan Lake in Tel Aviv, Jerusalem, Haifa and Beersheba.