An Iranian University student has created a new mobile software application available for download free of charge entitled "Israel's Nightmare" to give ordinary people easy access to information regarding Iranian missile capabilities, according to a report by Iran's semi-official Fars News Agency.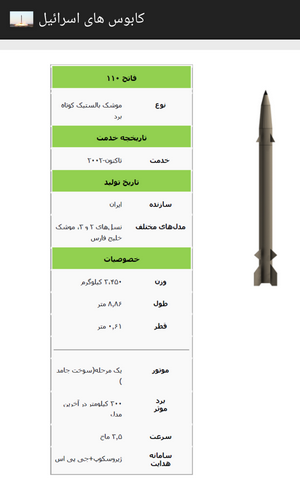 The new software educates users about Iran's long range and short range missile capabilities with specific details and photographs listed for specific weapons. "This android application can be accessed free of charge and I do not seek any financial gains by designing this software," the app's creator, Arshia Badi, said.Iran's Revolutionary Guard revealed in October an underground bunker in which it stores
long-range ballistic missile
s,
Fars News Agency
reported.Footage of the underground missile bunker was aired on Iranian state television. According to
Fars
, a number of ballistic missiles were shown in the underground tunnel including a model with a range of 2,000 kilometers.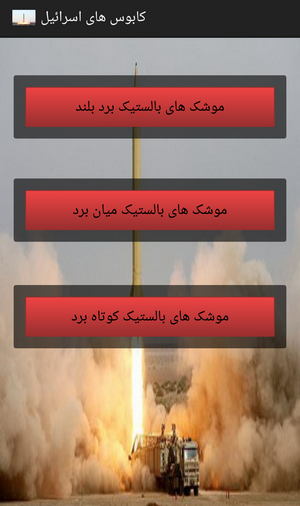 Fars
quoted Amir Ali Hajizadeh, head of the Revolutionary Guard's aerospace branch, as saying that the missiles represented the next generation of Iranian long-range missile technology.The missile bunker shown is one of many that are buried as deep as "500 meters below the high mountains,"
Fars
reported.Also in October, Iran state television showed what it said was a
successful launch of the new Iranian missile
, named Emad, which appears to be Tehran's first precision-guided weapon with the range to strike its regional enemy Israel.
A total of 220 of Iran's 290 lawmakers praised the missile test, announcing their full support of measures that "strengthen Iran's defense capabilities."The US State Department said that the missile test was an apparent violation of a UN Security Council resolution and Washington will raise it at the United Nations.
Yaakov Lappin and Reuters contributed to this report.