The Jerusalem Post has put together its annual list of '50 most influential Jews' who have impacted the world last year, and have the potential to affect change in years to come.
Jon Stewart
The political arena's class clown
On August 6, Jon Stewart will experience a graduation of sorts. On that date, Stewart is officially set to step down from The Daily Show and embark on a journey yet unknown.If the world was like a high-school graduation, then Stewart would easily be crowned a combination of Class Clown and Best Troublemaker for his 17 years at the helm of the successful fake news show.The list of classic moments that grabbed national (and sometimes) global attention is long. There was his on-air dressing down of CNN talking heads Tucker Carlson and Paul Begala, who hosted the now-defunct debate show Crossfire, his heartfelt monologue after the Charlie Hebdo shooting, and, locally, his bits on Israel which would invariably send media commentators into a tailspin, asking the proverbial question: Does Jon Stewart hate Israel? It's an accusation the comedian ardently denies. "Look, there's a lot of reasons why I hate myself – being Jewish isn't one of them," Stewart told The Hollywood Reporter last August. "So when someone starts throwing around you're pro-terrorist, it's more just disappointing than anything else. I've made a living for 16 years criticizing certain policies that I think are not good for America. "That doesn't make me anti-American. And if I do the same with Israel, that doesn't make me anti-Israel."Nevertheless, when he skewered everyone involved in Prime Minister Benjamin Netanyahu's Congress speech or addressed the asymmetry of last year's war with Gaza, that debate reignited in earnest.Within the industry, however, Stewart is responsible for launching the careers of some of the most successful comedic talents today.Daily Show alum Stephen Colbert will replace David Letterman as he steps down, Steve Carell earned an Academy Award nomination for his harrowing portrayal of John du Pont in Foxcatcher and Jon Oliver won a Peabody this month for his own take on the fake news – HBO's Last Week Tonight."Jon Stewart is the greatest person who has ever done this… I owe him everything," Oliver gushed in a rare moment of sincerity during an interview with CBS This Morning.Stewart has been mum as to what's next on the horizon. While he earned solid reviews for his directorial debut, Rosewater, which told the story of how journalist Maziar Bahari was wrongfully held in an Iranian prison for 118 days, the film was a box-office disappointment.But fame is a fickle mistress, and backing away from the spotlight doesn't guarantee that Stewart will be embraced when he decides to return.Stewart, for his part, acknowledged that The Daily Show might be the end of his career and not the beginning of a new phase within it. "How did this all begin? It began at 1 a.m. at The Bitter End [performance space] in Greenwich Village, with people telling me I sucked. If that's how it starts, isn't it how it will it end?" Stewart cracked in an interview with Howard Stern. In his first episode after the 9/11 attacks, Stewart delivered his most memorable – and most sincere – remarks. "The idea that we can sit in the back of the country and make wisecracks is really what we do. We sit in the back of the class and throw spitballs," a teary-eyed Stewart told his audience.So while it is unclear what lies ahead for Stewart, one thing is certain: He will be at the ready with a straw and a wad of crumpled paper in hand, taking aim at any disingenuous official within spitting distance.
Idina Menzel
The songstress who taught us all to 'Let It Go'
It has been decades since a Disney film has done what it does best – bridge generation gaps and enter the hearts of both young and old alike.And yet in 2014, its mega-hit Frozen conveyed to viewers of all ages that one should value self-acceptance above all else, with three simple words: "Let it go."While Disney can be credited with the genesis of that anthem, it is Broadway star Idina Menzel who brought the epic song to life.Her forceful, sweeping rendition inspired numerous parodies and covers on the Internet, and in a magazine dedicated to influential voices, Menzel fits the bill – literally.The Long Island native has spoken openly about her Jewish heritage and looks to other notable divas like Barbra Streisand and Bette Midler as her inspiration. She learned from them one simple fact: It does not pay to tie yourself down to one genre."I am a Jewish woman and I feel strong connections to my culture, and so, yes, I would like to bring [my children] up with knowledge of the stories and awareness of the history.I'm just not sure about the rest; I'm a spiritual person, not a religious person," she responded when asked if she plans to raise her son, Walker, in the Jewish tradition.And following Streisand's footsteps, she too has ignored critics who chastised her for making a Christmas album."Some of the music is the most beautiful music in the world; the melodies are gorgeous. A lot of them were written by Jewish people. I think I always envied everyone that got to celebrate Christmas," she told ABC News radio when asked to defend her decision.The singer, who got her start performing at bar and bat mitzvas as a child, earned name recognition for her lead role as Maureen in Rent and her Tony Award-winning turn as Elphaba in Wicked.Fostering self-acceptance through art is a big passion for Menzel, who co-founded a camp for impoverished young girls in urban communities, where they are taken to remote, serene areas in the country so they can focus on honing their artistic aspirations.When Menzel was named Billboard's Women in Music's Breakthrough Artist of 2014 (at 43!), she took it in stride despite having decades of stage and television experience under her belt. "It's taken me this long to see that if you can easily describe and catalogue yourself, you're probably adhering to others' opinions of who or what you should be."It's the irony of being given a song all about accepting who you are, and unleashing your power to be different without apologizing for it," she said in her acceptance speech.
Amy Schumer
A feminist revamping the comedic landscape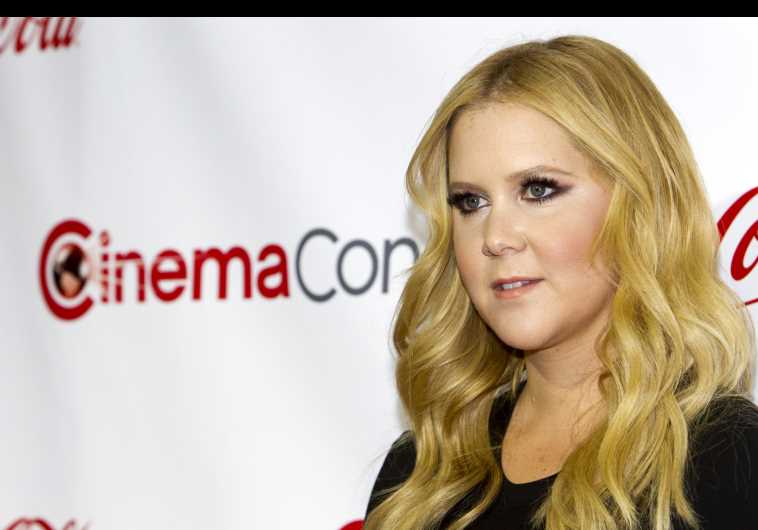 In 2007, the late Christopher Hitchens famously intoned that women simply were not funny.He clearly never met Amy Schumer.Schumer, who is fortunate enough to ride the wave of intrepid female comics that came before her like Tina Fey, Sarah Silverman and Chelsea Handler, is on the cusp of becoming Hollywood's latest star to prove that not only are women funny, but their humor offers insightful, thought-provoking social commentary as well.In her successful Comedy Central series, Inside Amy Schumer, the comedian depicts single life in the big city in all its awkward and frustrating glory. It is the show's ability to integrate cutting social commentary with humor, however, that sets it apart from your typical Sex in the City knock-off.An episode earlier this month, for example, mocked the harsh scrutiny women are subjected to on screen by looking to the least likely source: Sidney Lumet's 12 Angry Men.The 21-minute episode skit, which stars Paul Giamatti, Dennis Quaid and Jeff Goldblum, is a shot-for-shot recreation of the 1957 classic. In that condensed time frame, Schumer manages to show how the fate of a woman's career in Hollywood hangs in the balance and it is up to a group of men who meet behind closed doors to decide her fate. What could come off as didactic – or even worse, boring – was heralded among critics for it's gutsy portrayal of how misogyny can still creep into the media landscape even in 2015."It's a theme that has been kind of ever- present on the show – women constantly being evaluated and the sort of rage men have for anyone who is not a '10,'" she told Vanity Fair. "People were so mad about Lena [Dunham] taking her clothes off [on Girls]... there is like this weird anger towards women who feel comfortable in their own skin and aren't afraid to show it."Schumer, whose father is Jewish and mother is Protestant, was raised Jewish in New York City. Although her comedy is deeply personal, Schumer has tended to stay away from jokes about her heritage.However, with Schumer set to star in the latest Judd Apatow film, Trainwreck, and her star clearly on the rise, the sky is the limit for the up-and-coming comedian.
Gal Gadot
A Wonder Woman catapulting to impressive heights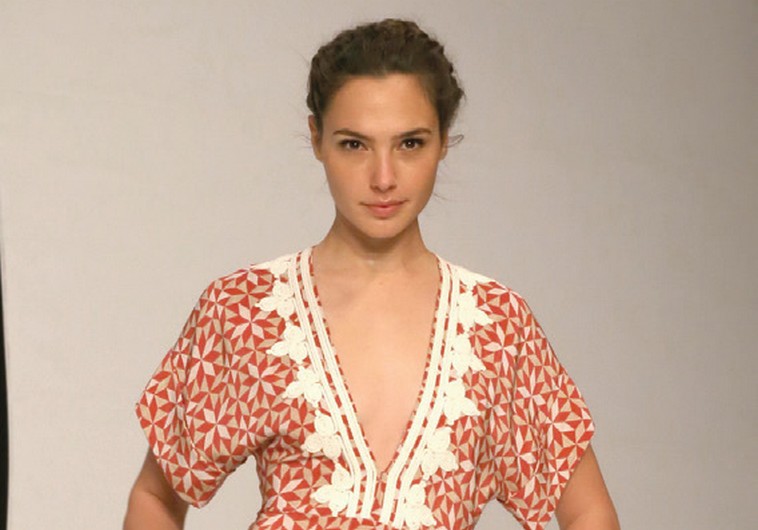 Quintessentially Israeli model and actress Gal Gadot, who was born in Rosh Ha'ayin 30 years ago, catapulted to fame when she was chosen to star as Wonder Woman in next year's Batman v Superman: Dawn of Justice. And she is slated to have the silver screen to herself the following year, when Wonder Woman gets her own movie.While she is modest in her outlook, putting her family before her professional life, Gadot has become a prominent Israeli star on the international stage. She first grabbed headlines as a beauty queen when she represented Israel in the 2004 Miss Universe contest.While serving in the IDF, she caused a stir by modeling for the controversial "Women of the Israeli Army" Maxim spread in 2007.A year later, she became a leading model for the Castro clothing chain."As an actress I've had the opportunity to play many different characters, but my own character is indelibly shaped by my Israeli heritage. To be named one of the most influential Jewish people in the world is a tremendous honor. I'm grateful to serve as a cultural ambassador through my work, and proud to remain a strong advocate for the state of Israel," she told The Jerusalem Post.A superb sportswoman, she did all her own stunts in the Fast & Furious films, describing her character, Giselle, as being an example of "an empower[ed] woman.""There aren't enough good roles for strong women," she told The Stndrd magazine.Gadot married businessman Yaron Varsano during the filming of Fast & Furious in 2008, and three years later they had a baby girl named Alma.She is involved in various film projects, including roles in two thrillers – Triple Nine and Criminal – and a lead role in the comedy film Keeping Up with the Joneses.This year, she also won a place on the Israel Superbrands list as a national brand name, together with Prime Minister Benjamin Netanyahu and President Reuven Rivlin.As the first Israeli actress to gain such a significant foothold in the Hollywood industry, there's no telling the heights to which her star will rise in Tinseltown.